Think It, Build It, Secure It... Cloud Security Reimagined
Agent and agentless protection for today's modern enterprise
CrowdStrike is recognized by Frost & Sullivan as a leader in the 2022 Frost Radar™️: Cloud-Native Application Protection Platform, 2022 report. CrowdStrike was also named a Winner in the 2022 CRN Tech Innovator Awards for the Best Cloud Security category. Both accolades underscore CrowdStrike's growth and innovation in the CNAPP market.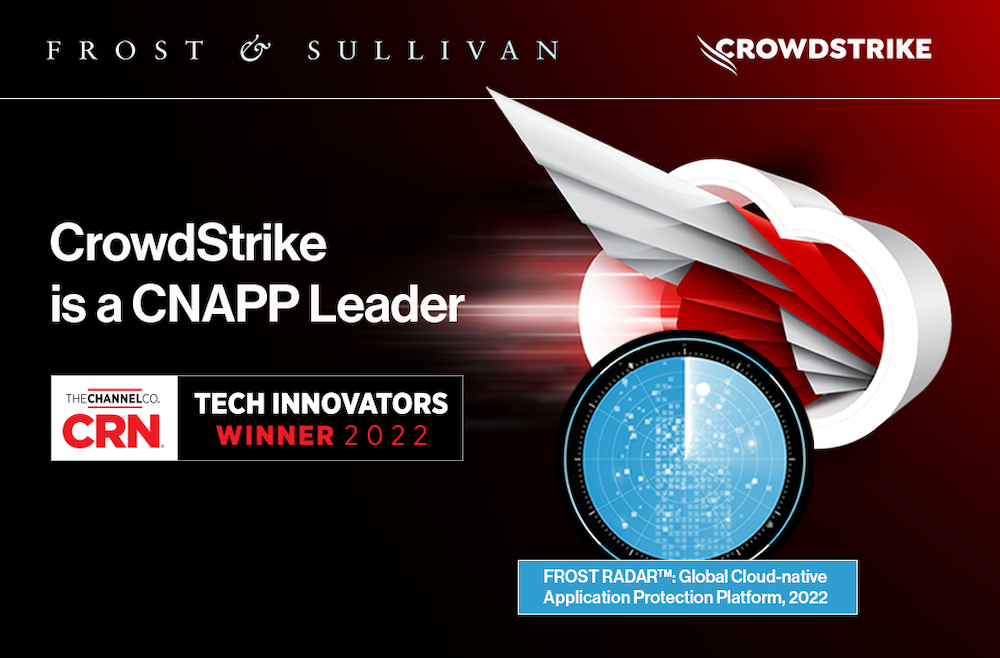 Build securely in the cloud with speed and confidence
CrowdStrike Cloud Security provides continuous posture management and breach protection for any cloud in the industry's only adversary-focused Cloud Native Application Protection Platform powered by holistic intelligence and end-to-end protection from the host to the cloud, delivering greater visibility, compliance and the industry's fastest threat detection and response to outsmart the adversary.
7+ Trillion
High fidelity signals per week
~1+ Billion
Containers protected per day
15 Petabytes
Data secured in the cloud
140M+
IOA decisions per second
75K+
Potential breaches stopped - 2020
Find the right CWPP to secure your cloud apps, infrastructure, and data
For cloud security to be successful, organizations need to understand adversaries' tradecraft. This guide outlines the critical features and capabilities you should look for in a cloud workload protection platform and how to best assess their effectiveness.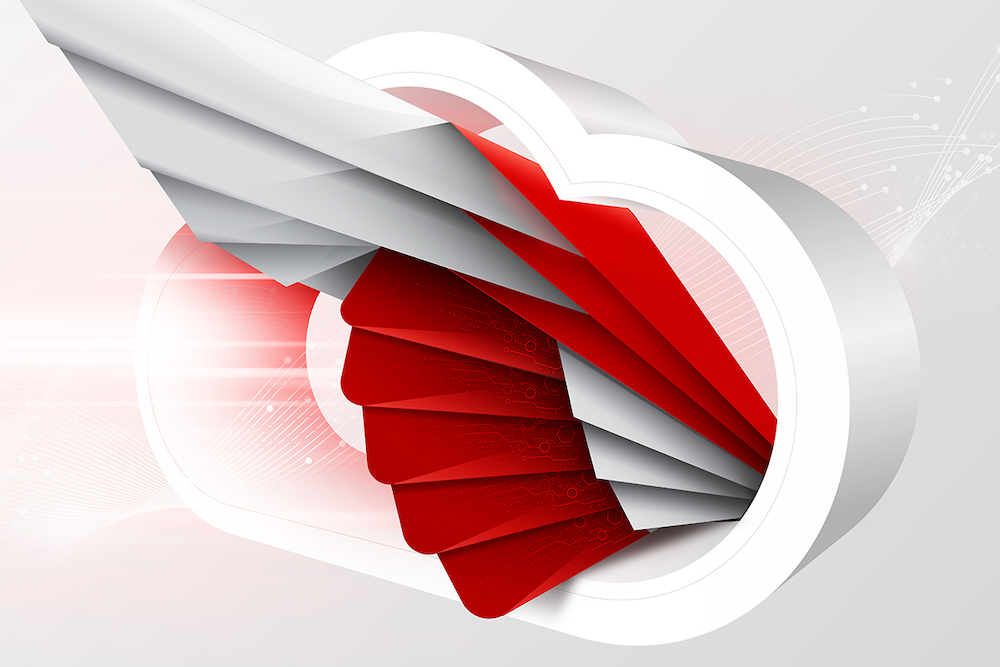 Modern infrastructure requires modern cloud security
Built in the cloud and for the cloud, cloud-native applications are driving digital transformation and creating new opportunities to increase efficiency. To be successful security must transform. Cloud security platforms are emerging. 73% of organizations plan to consolidate cloud security controls. Emerging platforms must take an adversary-focused approach and provide visibility, runtime protection, simplicity and performance to stop cloud breaches.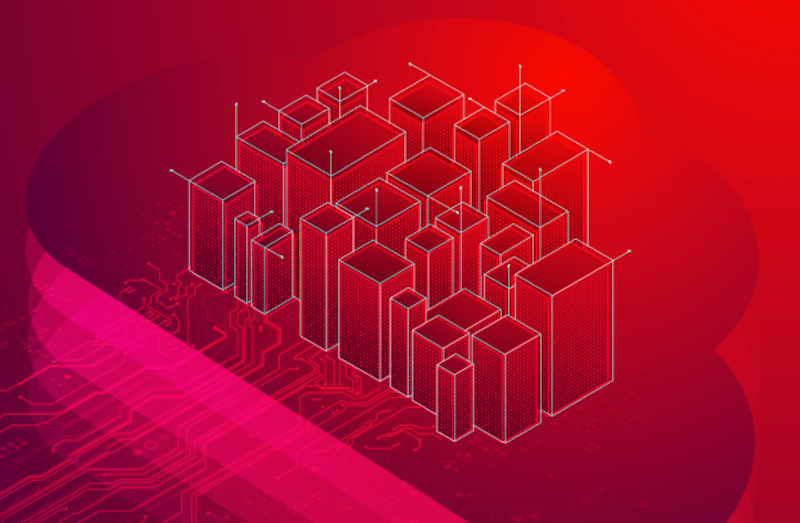 Stop [cloud] breaches
As organizations leverage the cloud's benefits, it is the job of security teams to enable them to do so safely. In this reality, it is vital that IT leaders understand how threat actors are targeting their cloud infrastructure. As one might suspect, attackers first go after low-hanging fruit — the systems and applications that are the easiest to exploit.
Adversaries target neglected cloud infrastructure slated for retirement that still contains sensitive data.
Adversaries use a lack of outbound restrictions and workload protection to exfiltrate your data.
Adversaries leverage common cloud services as away to obfuscate malicious activity.
Shift left & automate DevOps
Between the growth of cloud-native applications and the demands of faster application delivery, the use of containers is widely predicted to continue to increase. In fact, a recent study conducted by Enterprise Strategy Group (ESG) for CrowdStrike, "The Maturation of Cloud-native Security: Securing Modern Apps and Infrastructure," found that container adoption has grown 70% over the last two years. Given this rapid growth, a "shift left" approach to security is needed if security teams are to keep up. Such an approach will enable security teams to integrate security early into the DevOps pipeline, accelerating application delivery and removing obstacles to digital transformation.
See more, know more, do more
Today's application development lifecycle places a premium on speed to market, requiring development teams to build cloud applications supported by a programmable infrastructure that enables businesses to change and reconfigure the cloud infrastructure on the fly. This shift presents new challenges that make it difficult for security teams to keep up. The result is poor visibility and control of cloud resources, fragmented approaches to detecting and preventing misconfigurations, an increasing number of security incidents and the inability to maintain compliance. To succeed, security teams need to rethink their approach and move from a reactive strategy to an adversary-focused one that enables unified multi-cloud security.
Safely make the move to hybrid IT
Hybrid IT means the cloud your way. It's about integrating systems—from on-premises, to private cloud, and public cloud —in order to maximize IT capabilities and achieve better business outcomes. It's about leveraging the right mix of technology to access and maximize the capabilities of the cloud—while protecting critical data and workloads wherever they are. For security to work it needs to be portable, able to work on any cloud. It makes security an enabler of cloud migration, hybrid-cloud and multi-cloud adoption, with an adversary-focused approach that follows workloads wherever they run.
Trust the cloud security experts to protect you
"74% of cybersecurity professionals believe the lack of access to the physical network and the dynamic nature of cloud applications creates visibility blind spots. "
"Through 2023, at least 99% of cloud security failures will be the customer's fault."
"88% of cybersecurity professionals report having experienced an attack on their cloud apps and infrastructure over the last 12 months."
Beat them at their own game
The CrowdStrike OverWatch team hunts relentlessly to see and stop the stealthiest, most sophisticated threats: the 1% of 1% of threats who blend in silently, using "hands on keyboard" activity to deploy widespread attacks if they remain undetected. We know their game, we know their tactics and we stop them dead in their tracks every time.
Criminal adversaries introduced new business models to expand their "big game hunting" ransomware activities.


Big Game Hunting (BGH) activity remains a prominent feature of the eCrime landscape, and the majority of ransomware operators engaged in BGH are using data extortion alongside data encryption as a means to extract payment from victims. Download the Threat Hunting Report

The volume and velocity of financially motivated attacks in the last 12 months are staggering.


Sixty-three percent of incidents investigated by CrowdStrike in 2020 involved financially motivated threat actors and 81% of those incidents were ransomware attacks using "Big Game Hunting" tactics. Download the Cyber Front Lines Report

Ransomware actors evolved their operations in 2020.


In 2021, CrowdStrike has observed: 1,161 Big Game Hunting incidents so far with about 44.65 targeted ransomware events per week. $164M in ransom demands with an average cost of $6.3M. In the last 30 days alone, we observed in our malware feed 159 samples tied to big game hunting and ransomware operations. Read the Blog
Recognized by industry leaders
CrowdStrike is recognized by the top analysts, customers and partners as a global cybersecurity leader. Take a look at some of the latest Cloud Security recognitions and awards.
CRN TECH INNOVATOR AWARD
Learn more how CrowdStrike won the 2022 CRN Tech Innovator Award for Best Cloud Security.
2022 FROST RADAR™ LEADER
Learn why Frost & Sullivan ranked CrowdStrike as a leader in Cloud-Native Application Security Platform (CNAPP).
FORRESTER WAVE™ CLOUD WORKLOAD SECURITY
CrowdStrike received the highest possible score in the scalability and in the execution roadmap, and among the second highest in the partner ecosystems securing workloads criterion.
Trusted by more than 20,000 organizations
61 Fortune 100 companies
Nearly half of Fortune 500
A majority of Fortune 50 Healthcare, Technology, and Financial companies
And thousands of municipalities, small and medium businesses