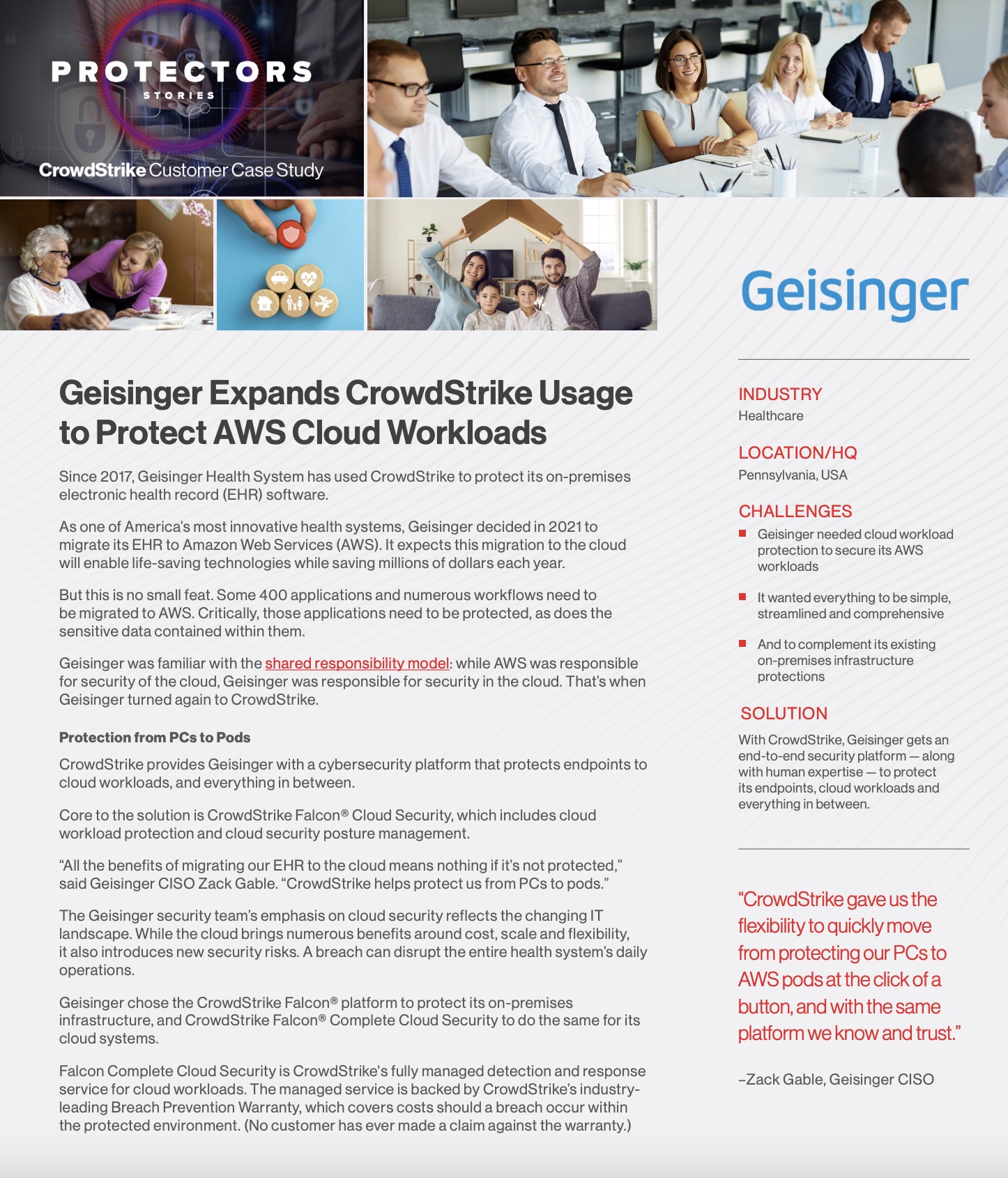 Since 2017, Geisinger Health System has used CrowdStrike to protect its on-premises electronic health record (EHR) software.
As one of America's most innovative health systems, Geisinger decided in 2021 to migrate its EHR to Amazon Web Services (AWS). But this is no small feat. Some 400 applications and numerous workflows need to be migrated to AWS. Critically, those applications need to be protected, as does the sensitive data contained within them.
Geisinger was familiar with the shared responsibility model: while AWS was responsible for security of the cloud, Geisinger was responsible for security in the cloud. That's when Geisinger turned once again to CrowdStrike.
Discover More at our

Resource Center
For technical information on installation, policy configuration and more, please visit the CrowdStrike Tech Center.
Visit the Tech Center