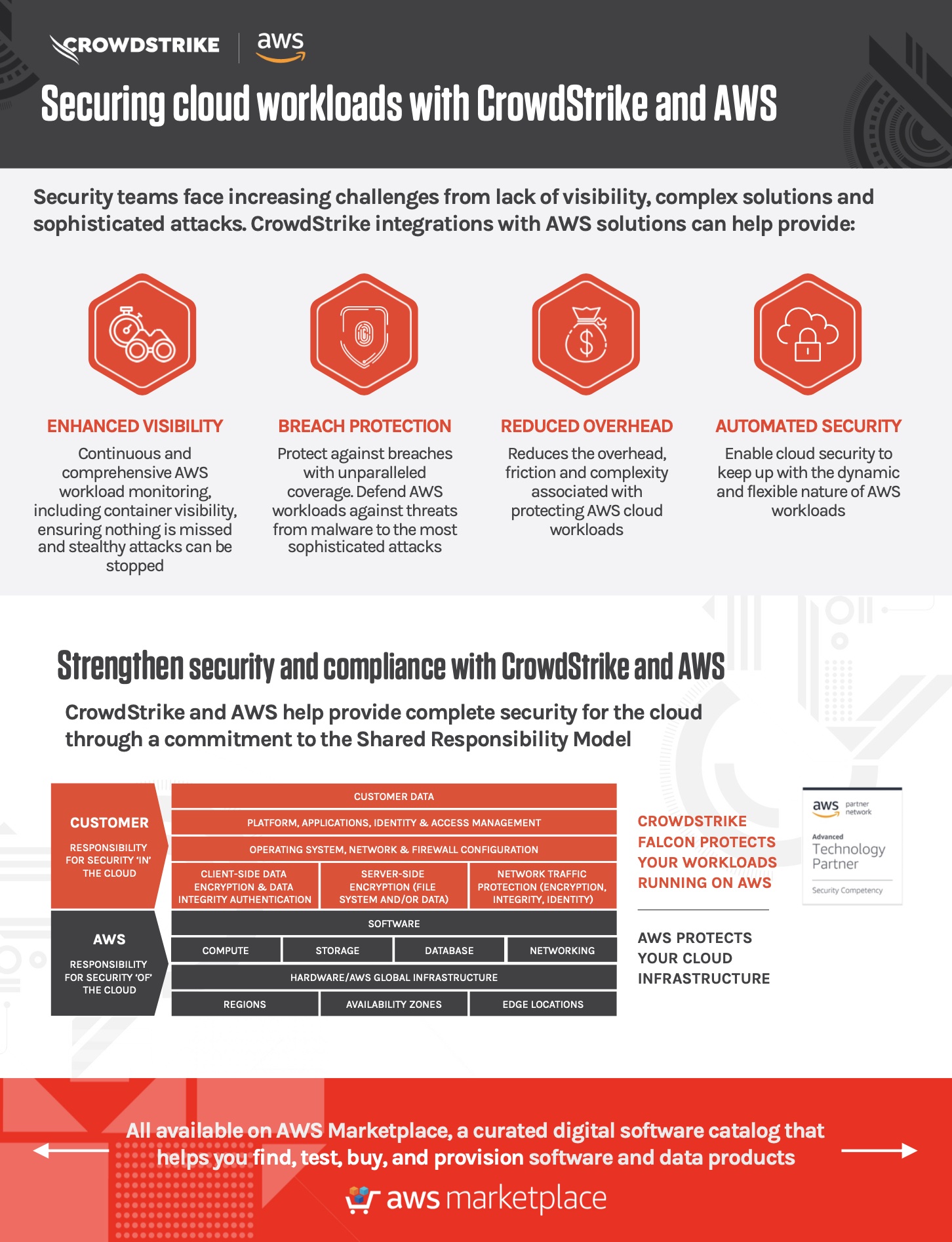 Securing cloud workloads with CrowdStrike and AWS
Security teams face increasing challenges from lack of visibility, complex solutions and sophisticated attacks. CrowdStrike integrations with AWS solutions can help provide:
Enhanced Visibility
Breach Protection
Reduced Overhead
Automated Security
Download the Solution Brief to learn more.
Discover More at our

Resource Center
For technical information on installation, policy configuration and more, please visit the CrowdStrike Tech Center.
Visit the Tech Center