CrowdStrike University: CST 350 Syllabus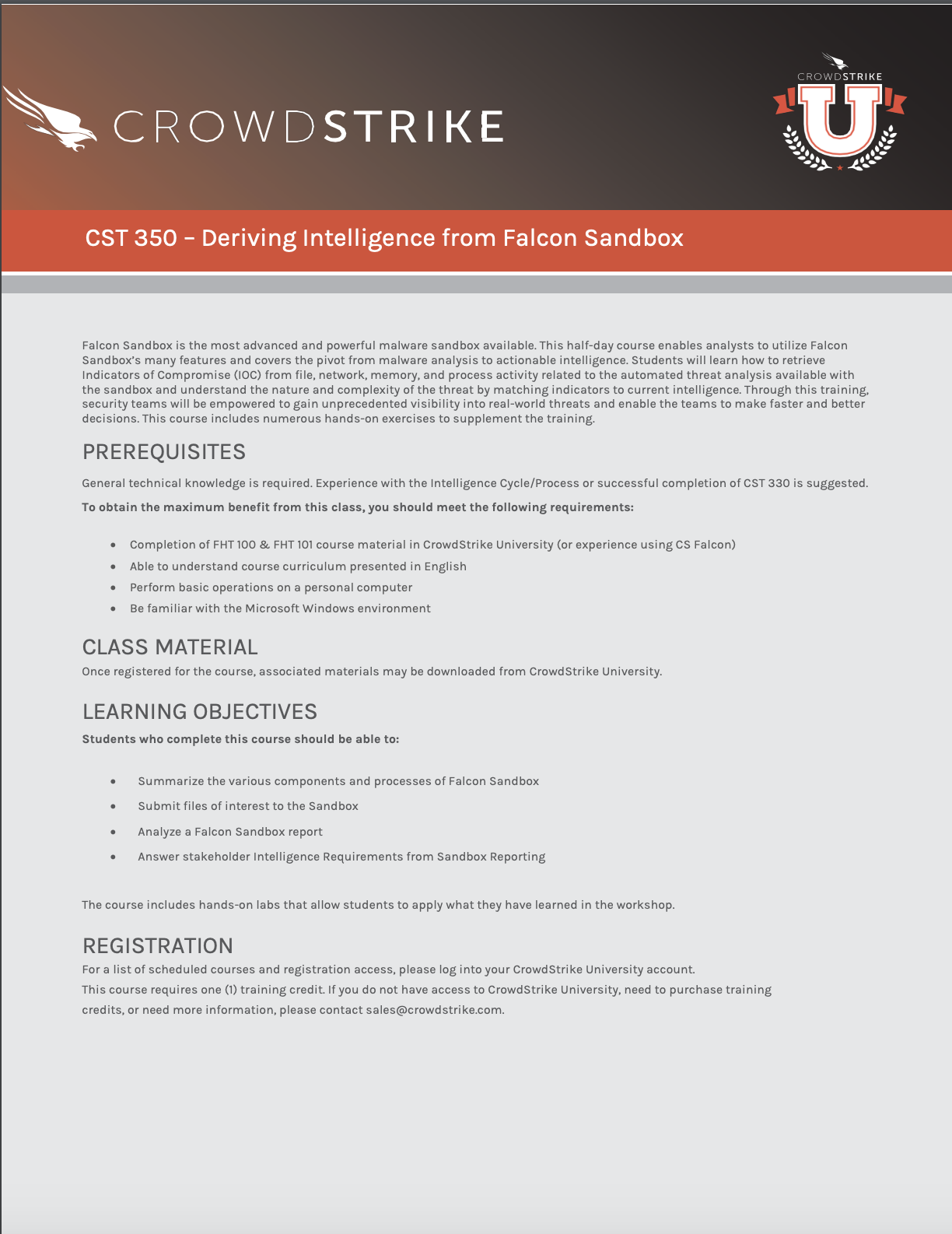 Falcon Sandbox is the most advanced and powerful malware sandbox available. This half-day course enables analysts to utilize Falcon Sandbox's many features and covers the pivot from malware analysis to actionable intelligence. Students will learn how to retrieve Indicators of Compromise (IOC) from file, network, memory, and process activity related to the automated threat analysis available with the sandbox and understand the nature and complexity of the threat by matching indicators to current intelligence. Through this training, security teams will be empowered to gain unprecedented visibility into real-world threats and enable the teams to make faster and better decisions. This course includes numerous hands-on exercises to supplement the training.
Discover More at our

Resource Center
For technical information on installation, policy configuration and more, please visit the CrowdStrike Tech Center.
Visit the Tech Center