Austin Murphy, VP and GM of Falcon Complete, on Bringing the "Warrior Spirit" to Work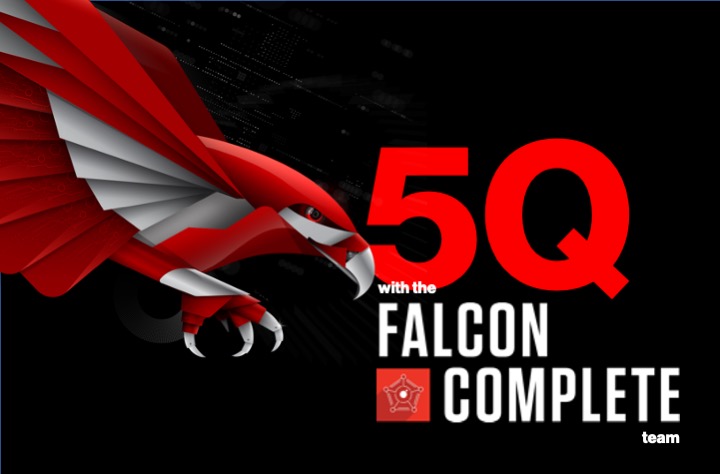 Battling the world's most sophisticated digital adversaries requires dedication, tenacity, passion and talent — a collective skill set that Austin Murphy, Vice President and General Manager for CrowdStrike's Falcon Complete™ team, calls "the warrior spirit." While no one on Austin's team engages in literal combat with cybercriminals, many of them embody this persona — defenders of the digital world against a wide variety of very bad actors. 
In our latest installment of 5 Questions, Austin talks about his motivation for joining CrowdStrike, what he enjoys about his role and the challenges his team is helping clients solve today with the "warrior spirit."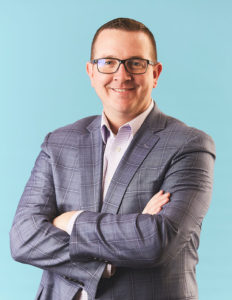 Q. What made you join CrowdStrike?
I was really attracted to CrowdStrike for the mission that CrowdStrike has: to stop breaches. Like many other CrowdStrikers, I came from a military background where I had a great sense of mission, and I really appreciated hearing what senior leadership had to say about strategic planning and working toward very important goals. When I joined CrowdStrike, I felt that same sense of mission and purpose. I highly value knowing that my work contributes to protecting the world from criminal actors. 
I also was attracted to working for an organization that aimed to disrupt the industry. Hearing our CEO and founder's vision for a company that was cloud-delivered, single-agent, powered by threat intelligence, backed by very talented people — that was really exciting. I was really impressed by the people I met with and their skill set. I was interested in such a high-performing team, with people who are solving difficult problems in new ways. 
Q. Why do you think of CrowdStrike as a disruptor? What about our approach feels that way?
At many companies, there's a difference between the sizzle of marketing and what's going on behind the scenes. Sometimes you talk to recruiters, and you hear the elevator pitch, and it sounds amazing. But when you talk to the people that are actually doing the job, it's a bit of a letdown. The elevator pitch doesn't match reality. 
CrowdStrike is the only place I've ever been where I became more impressed by what the company was doing after I got behind the scenes. I was impressed across the board — from a technology perspective, from a process perspective, from a culture perspective. What we say isn't a sales pitch, it's the truth. 
Q. How would you describe CrowdStrike's culture and working here as part of the Falcon Complete team?
I describe the people I work with as having the "warrior spirit" — that's a term that I've picked up from my time in the Air Force. When I describe someone as having the warrior spirit, it's asking the question, "What kind of energy do they bring to work with them?" You don't find very many people at CrowdStrike that are recalcitrant, or bored, or cynical. What you find at CrowdStrike are people who are excited. They're curious, happy to help. They're energetic. They're passionate. They're interesting. When you get that kind of energy on a team, it attracts people who have that same energy. So the team has positive momentum. 
On the Falcon Complete team specifically, we attract people who are interested in solving problems and stopping attackers. The work we do is important. The service we provide to our clients is critical. Cybersecurity is a very difficult thing to do well, and everybody needs it. Many of the providers in this space aren't really solving this problem. CrowdStrike is. So to actually have an opportunity to work with best-of-breed is really satisfying. 
Q. What's one of the most important things you've learned during your time at CrowdStrike?
The best thing I've learned here was actually one of the first things that was said to me at my onboarding. I was with five or six other new employees, and the person who was leading the session looked at our resumes and said, "Welcome. I can see by your resumes that you're a very talented, smart group. And I'm really excited that we're bringing such smart people into the company." And then he paused and said, "But nobody gives two cents how smart you are until they truly feel how much you care about them." 
Ultimately, the Falcon Complete team is a consulting organization, so that sense of client service is really important. We're a tech company, but the biggest lesson that I've learned since I joined is how important it is to actually care about our customers in all aspects of what we deliver — not just in how we build our product, but how we sell, how we market, how we serve. Everyone here does a great job of genuinely caring about our customers. So I'd say that's probably my biggest takeaway. 
Q. What's one problem that CrowdStrike is helping customers solve today?
This past year has been very challenging for most organizations. A lot of companies are scrambling to figure out how to work remotely. Large organizations are going through a very big change with respect to IT. That means changing your strategy to accelerate the transition to cloud. 
That shift has security implications. Protecting a network for a campus is very different from protecting people who are working remotely. We're very fortunate that here at CrowdStrike we addressed that problem 10 years ago — and that's by design, not by luck.
By having a cloud-native platform, it doesn't matter whether someone's endpoint is at home or if they're in their office or at a coffee shop or on a corporate network. Our products and services will provide the same level of protection no matter where they are in the world. So that's one thing that we can help with — we're ready to support customers through the transition to cloud from a security perspective. We solved that problem before anyone even knew it would be an issue. 
Do you have the warrior spirit to take on the next challenge in your career? Browse our job listings to review open positions at CrowdStrike today.
Related Content