Engineer Rotem Bar On on Solving Big Challenges with Autonomy in Cybersecurity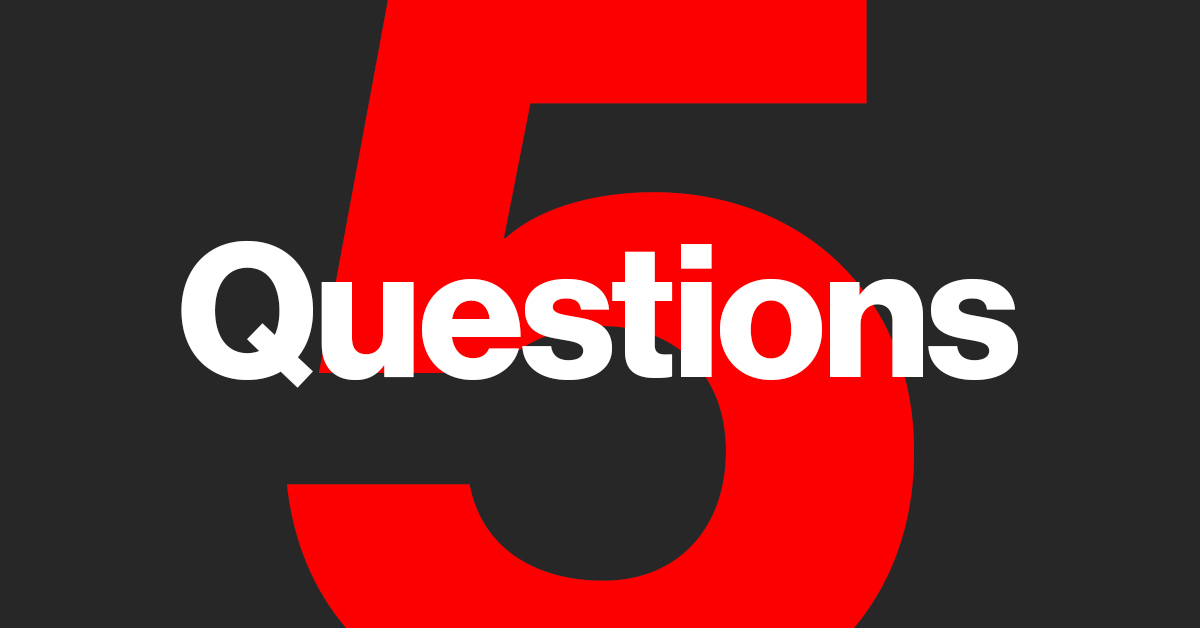 Our latest installment of 5 Questions takes us to Tel Aviv, where we sit down with Rotem Bar On to discuss his role on the cloud infrastructure team, what he loves about his job and how he is helping CrowdStrike build a scalable, future-proof system.
Q. What is your role and what drew you to CrowdStrike?
I joined CrowdStrike about a year and a half ago. I'm part of the Cloud Infrastructure team within the CrowdStrike Falcon®® Identity Protection product group. I made the decision to join CrowdStrike because I was really impressed with the people I met during the interview process. I also got very excited about the technology CrowdStrike is pioneering. And there's also the mission: "We stop breaches" — that really appealed to me too. CrowdStrike is helping people and organizations protect themselves from cyberattacks. 
Finally, I think the sector itself is really exciting. The technology is always progressing. There will be new threats to address, new problems to solve, new solutions to develop. I realized that CrowdStrike has the right tools and the right technology. That felt like a great opportunity for my career.
Q. What is your day-to-day focus in your role?
As an engineer working on the Cloud Infrastructure team, my role involves working in two main areas. The first one is integrating our solution with the Falcon sensor. There are many insights that we have and we want to share with the CrowdStrike ecosystem, and a lot of data we can benefit from that CrowdStrike already has. In my role, I think about how to integrate the different components to play well with each other.
My other area of focus is on the production side, investigating scale issues and eliminating bottlenecks in our system. CrowdStrike is dealing with a truly enormous amount of data each day — more than almost any big company you can name — so we have a lot of scale. We have to eliminate bottlenecks, pursue low latencies and ensure everything is running optimally because at this scale, you want to stay ahead of anything that could impact overall performance. So my job is all about building for the future and designing for scale.
Q. What do you enjoy most about working for the CrowdStrike team in Israel?
I really enjoy the CrowdStrike culture. In the Tel Aviv office, there is a good combination between a startup vibe and corporate resources. For example, we have the infrastructure of a mature company, but we're also moving at a really fast pace, like in the startup world. It's also really exciting to be building something new.
Another aspect of working at CrowdStrike that I really value is that people have autonomy in their day-to-day role. We understand the goal we need to reach, but as engineers, we can decide how we want to get there, how we implement. That really keeps things interesting for us as engineers and developers.
Q. Tell me more about the culture at CrowdStrike, particularly in Israel.
CrowdStrike is a remote-first company, so all systems, processes and roles are meant to enable asynchronous work across a distributed team. But I like that people have the option to work remotely or in the office. In Israel, there's a good mix. Some people never come to the office and some people are here pretty much every day.
Personally, I prefer to come to the office often. It's a really friendly environment. We have a regular happy hour on Thursday, and once a week the company orders lunch. It's really nice because the team here is so diverse, representing many different cultures in Israel.
Q. What do you think makes for a successful engineer at CrowdStrike?
First, I would say good engineers need to look beyond their immediate task. So they need to figure out the implications for moving pieces within the ecosystem. They also need to be able to communicate with other teams. Some engineers may not be familiar with that collaboration element, but it's really important at CrowdStrike because it's the only way you can make an informed decision.  
Another thing that's important as a CrowdStrike engineer is context. Working here, almost every task has broader implications. Even if I am designing a small piece of code, it may need to be extended in the future, or maybe it needs to work really fast or have a low-memory footprint. Again, it's all about communicating to understand what the goal is and how what you do feeds into other aspects of the company. For people who like to solve really complex problems, CrowdStrike is an exciting place to be.
Do you like solving complex problems and working at a massive scale? Browse our job listings and internship program today and join our global engineering team.
Related Content