Scott Hasson, Security Services Specialist on Protecting the Digital World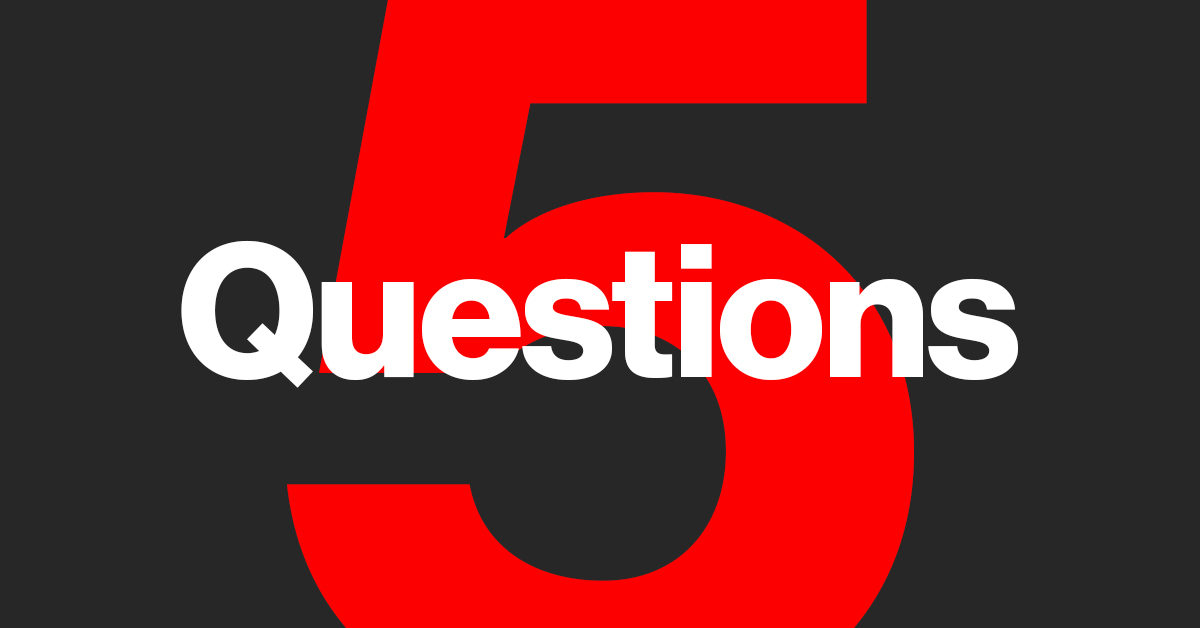 As a former member of the British Armed Forces, protecting people is what Scott Hasson has always done. Lucky for us, it's what he continues to do in his role as a security services specialist at CrowdStrike.
In our latest installment of 5 Questions, we sit down with Scott to talk about what it's like to work in cybersecurity — and why other veterans who love to serve and protect may find a home at CrowdStrike.  
Q: How do you describe your role to people outside the industry?
I'm part of the Global Security Team, looking after EMEA (Europe, the Middle East and Asia). In the plainest terms, we protect organizational assets. That can be tangible things like facilities or people, executives, employees, laptops, events and so on. Or it can be intangible assets, which is the company's reputation, IP, data, etc.
Another key role for the Global Security Team is to enhance the security culture within CrowdStrike. Typically, the weakest link in any security plan is people — human error for example — so our employees are our front-line defense in reducing vulnerabilities within our organization. Security awareness is crucial to CrowdStrike's success, and this applies to every employee, because everyone needs to be an advocate of security: Be deliberately observant, challenge anything that doesn't look or feel right, and ask the question. The only bad question is the one that didn't get asked!
Q: Do you find that people have misconceptions about the cybersecurity industry?
At CrowdStrike, there are a lot of moving parts: HR, accounts, sales, marketing and more. What we do on the Global Security Team is protect their assets and stop breaches. That's CrowdStrike's core business. But there's so many parts of the organization that have to come together to make that happen. Long story short, you don't need to be a cybersecurity expert to work for CrowdStrike. I've learned a lot more about the industry since I've joined the company.
Q: What's the most rewarding part of your job at CrowdStrike?
Protecting people — that's what I've always done and it's what I continue to do. I like being the person or part of the team that prevents things going wrong and manages the situation when they do. That's probably why I've been in this industry and role for so long. I love protecting people. It doesn't matter if I'm protecting a tech company, a corporate organization or an ultra-high net-worth client and their family. What we do helps people sleep better at night knowing that we're here protecting them from the bad guys — that's rewarding.
Q: How do you describe the culture at CrowdStrike?
The culture is unbelievable, actually. It's something everybody, and I honestly mean everybody, lives by. Our people are forward thinking, meaning that everyone creates an environment that enables the company to advance. No matter who I talk to, they are always looking forward — never standing still or talking about something that should have been done last week. We're always pushing ahead to get to that new place, that better place.
And that can be said of just about everyone here. From management to my colleagues, to people all across the organization, everyone is on the same side. It's a tone that comes from the top.
Q: What do you do outside of work?
I'm enrolled in a certified security management professional course at the university level. It's about applying the theory of security and risk management to the job. It's great. I'm loving it, absolutely loving it, but it's demanding. CrowdStrike has been so good with that. They understand that it's part of my development and support this investment.
When I'm not at work or in school, I love to work out. It's an essential part of my life. I train Jiu Jitsu, which I am missing a lot right now. I also love to cook, but I try not to do that too much because otherwise I'd have to work out harder!
Additional Resources: