Sales Engineering Manager Valerian Rossigneux on Building an Unstoppable Team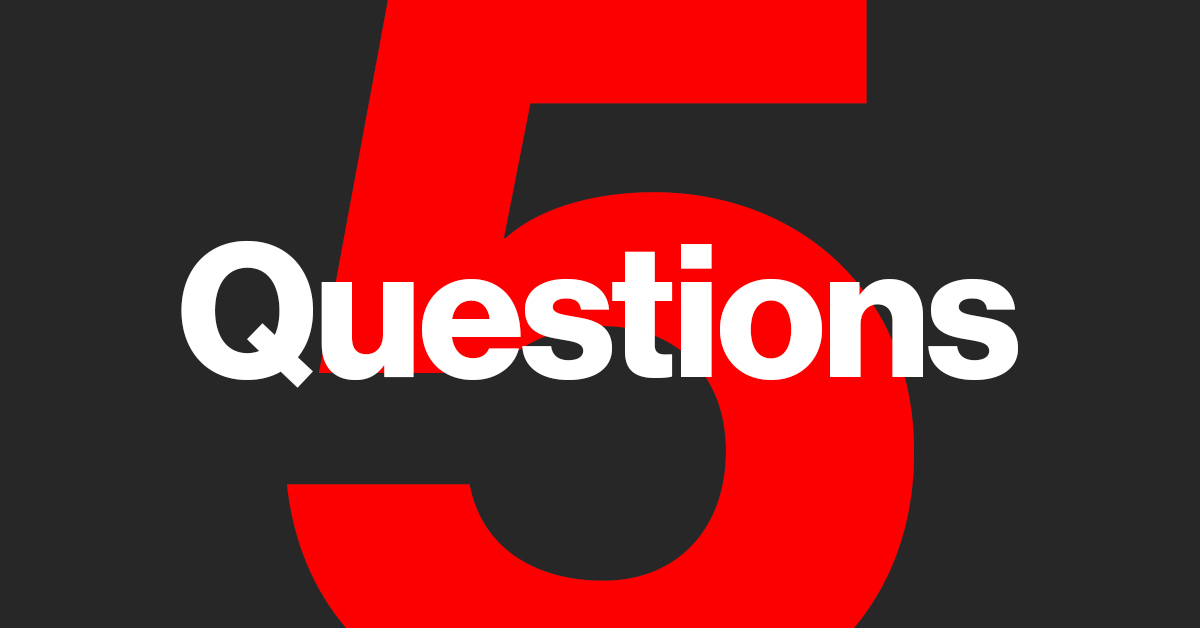 With the global pandemic bringing its fair share of challenges for many organizations, it's not lost on our team that CrowdStrike is in an unique position of growth. For some regions, such as Asia, the company is even experiencing a period of hypergrowth. Here to explain this phenomenon and the people behind it is Sales Engineering Manager Valerian Rossigneux.
Q. Many people might not be familiar with the term "sales engineering." What is it and how does it differ from sales?
As the name implies, sales engineering is part sales, part engineering. First and foremost we're in sales. We sell solutions that help customers solve problems. If companies have a security issue like a breach, we identify the underlying pain point and pinpoint the gap within their current security strategy. That's where the engineering side comes in. We have to explain the product. We have to understand how the solution works on a technical level. We need to prove the value of our product technically. At CrowdStrike, there's a lot of depth to our products, so it can be very complex to explain. It's that element that sets sales engineering apart from pure sales. 
In my position as sales engineering manager, I oversee a team of sales engineers across Asia. It's a pretty incredible role because Asia is very diverse. I oversee 10 distinct markets including Singapore, India, South Korea, Taiwan, Hong Kong, Malaysia, Philippines and Thailand. There are so many different cultures, different "codes." That diversity is one of the things I really love about the role.
Q. How do you build relationships across a diverse and distributed team?
Quite honestly, it takes a while. I've been in Singapore for five years, working with CrowdStrike for two, and even though I've traveled all over the region countless times, it's still a work in progress because my codes as someone from Europe are somewhat different. It's a lot of understanding others and trying to find the best way to communicate and interact. 
As for the team, it's all about building relationships based on trust. One of the things we did was come together to define our common core values. Everybody had to list their top five core values, and we created a master list of six or seven that were common to all of us: teamwork, integrity, collaboration, transparency, growth, learning and so on. These values guide how we work together as a team and how we represent the company to the market. 
Once we had defined these core values, it was easier to interact because we knew what was important to us as a group and where our boundaries were. It took patience for me and everyone on the team, but we are at a very good place right now. We're all working as one team.
Q. What continues to excite you about CrowdStrike?
Well, first of all, I've always been a bit of an endpoint fan boy. And CrowdStrike is just crushing the market on that front. The technology is phenomenal. The customers are speaking very highly of CrowdStrike. So that's the kind of company anyone would want to work for. 
As someone so interested in the endpoint, CrowdStrike continues to impress me. The technology has a magical element to it. I have a bit of a software development background and even with that experience and my years working in the industry, I still can't really comprehend how our products can work so beautifully. It's just really amazing how it's so seamless, how it can be real time, how it can have such visibility and agility. And we can just ship new features on the go. So that's why I want to know more about the technical side of things. Because I want to understand how it's possible to operate at this speed, at this scale, without performance issues. Kudos to our engineers.
Q. What's the highlight of your time at CrowdStrike so far?
I was lucky to be here during the IPO. You don't get to experience too many of those during your career. So that was definitely exciting. 
Other than that, last year was also a major milestone in Asia. We managed to help some big customers, who in turn started spreading the word about us, and it had a snowball effect. We're now in another period of hyper growth. It feels like we reached the "escape velocity" speed. It's the moment that an object in space reaches an unstoppable speed. That's where we are right now as a company.
Finally, I am particularly proud of what my team has accomplished, and the journey each of them went through. Empowering career growth is central at Crowdstrike.
Q. What do you like to do for fun?
Singapore is a great place if you like the outdoors. It's 30 degrees Celsius (86 degrees Fahrenheit) and sunny all year long. So, I do things like beach volleyball on a regular basis. I picked up sailing during the pandemic, which has been really enjoyable. The minute you step on the boat, you forget about everything. You feel the wind, you feel the current, you feel connected. I try to sail a few times a week, if I can. 
Are you interested in joining a company that escapes velocity? Browse our job listings to review open positions at CrowdStrike today.

Related Content