CrowdStrike Falcon® Intelligence Data Sheet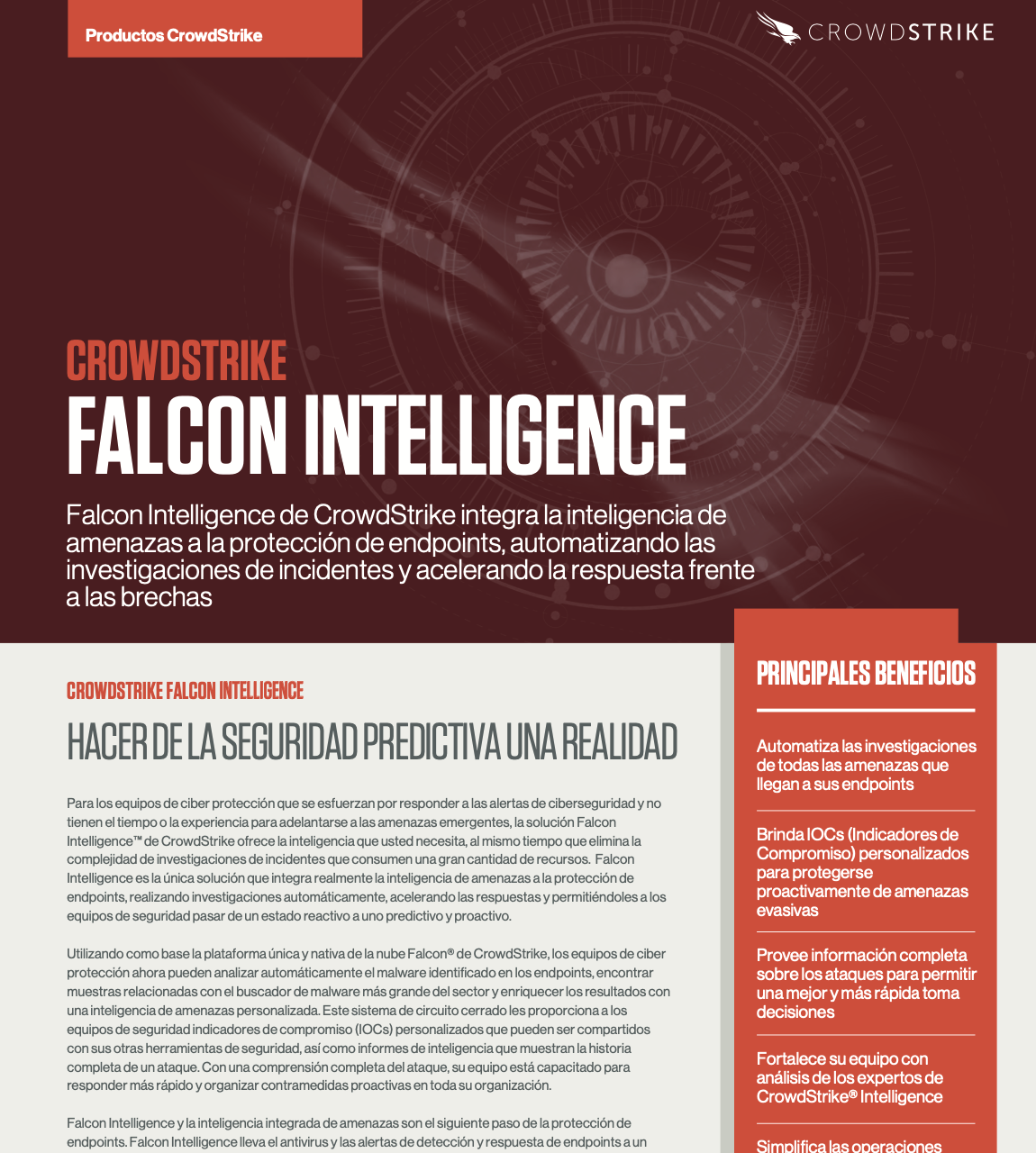 Hacer de la Seguridad Predictiva una realidad
Para los equipos de ciber protección que se esfuerzan por responder a las alertas de ciberseguridad y no tienen el tiempo o la experiencia para adelantarse a las amenazas emergentes, la solución CROWDSTRIKE FALCON® INTELLIGENCETM de CrowdStrike ofrece la inteligencia que usted necesita, al mismo tiempo que elimina la complejidad de investigaciones de incidentes que consumen una gran cantidad de recursos. CrowdStrike Falcon® Intelligence es la única solución que integra realmente la inteligencia de amenazas a la protección de endpoints, realizando investigaciones automáticamente, acelerando las respuestas y permitiéndoles a los equipos de seguridad pasar de un estado reactivo a uno predictivo y proactivo.
Discover More at our

Resource Center
For technical information on installation, policy configuration and more, please visit the CrowdStrike Tech Center.
Visit the Tech Center