CrowdStrike Falcon® Intelligence Recon Data Sheet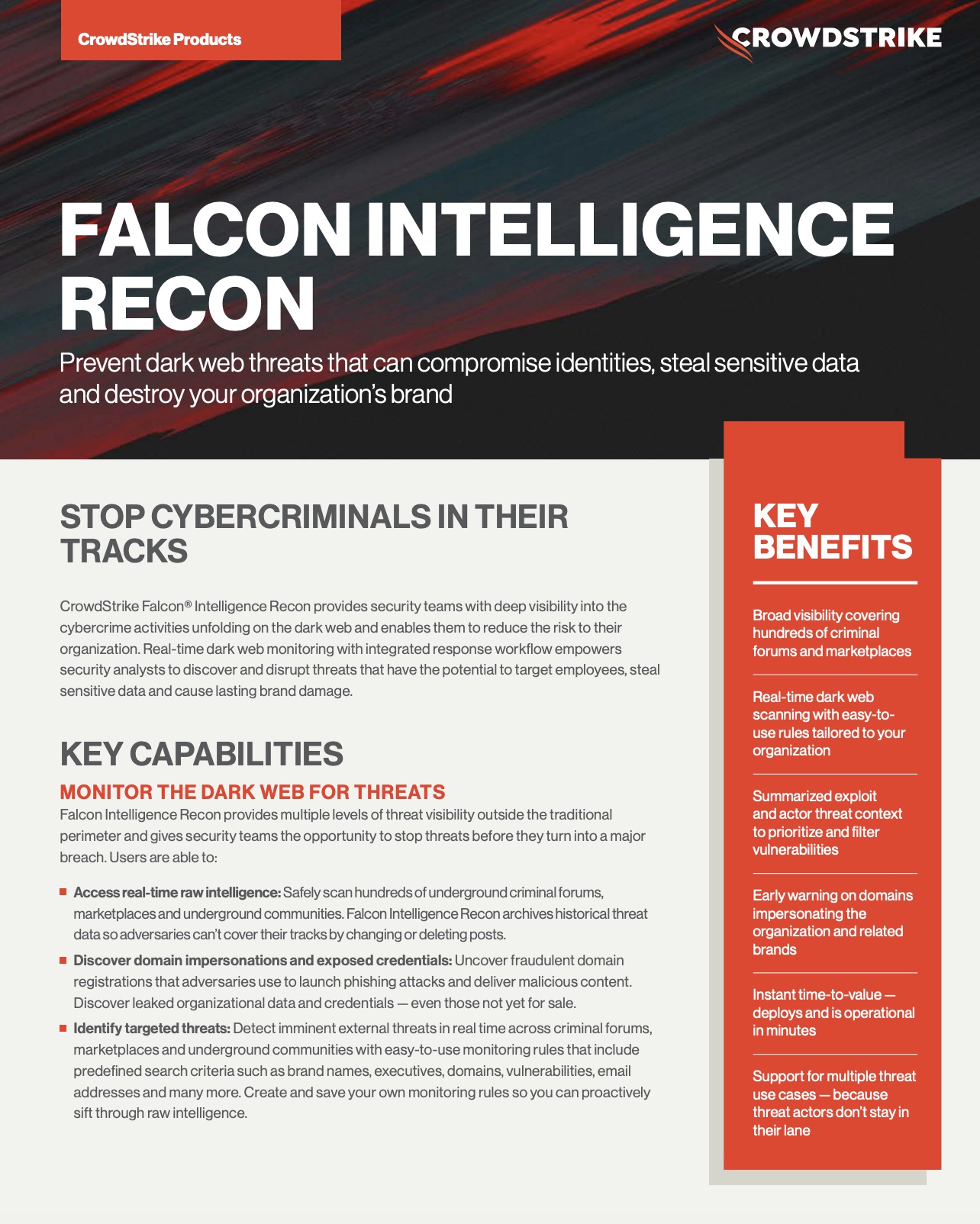 Discover threats to your brand, employees and sensitive data across the open, deep and dark web
CrowdStrike CrowdStrike Falcon® Intelligence Recon exposes potentially malicious activity from the open, deep and dark web, enabling organizations to better protect their brand, employees and sensitive data. CrowdStrike Falcon® Intelligence Recon collects data and monitors activity from millions of restricted web pages, criminal forums and encrypted messaging platforms — the hidden recesses of the internet where criminal actors congregate and underground digital economies thrive. By empowering security teams to conduct investigations in real time, they can proactively uncover fraud, data breaches, phishing campaigns and other online threats that target their organization.
Discover More at our

Resource Center
For technical information on installation, policy configuration and more, please visit the CrowdStrike Tech Center.
Visit the Tech Center