eBook: Wherever You Work, Work Safer with Google and CrowdStrike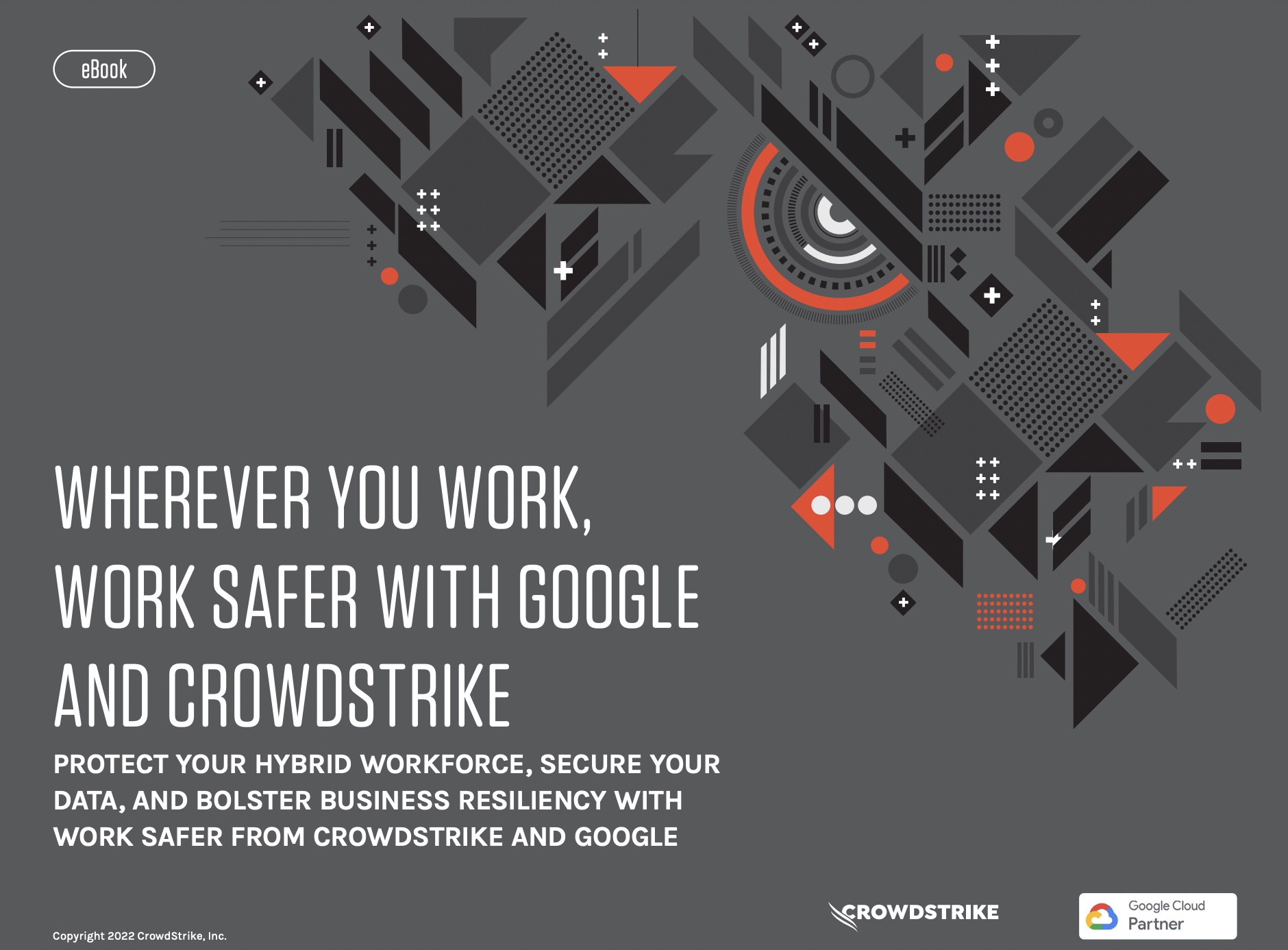 Remote work is here to stay. And the hybrid work model is becoming the most common, in which some staff stay fully remote, others return to the office, and still others combine the two, coming into the office for some portion of the week. In this work-from-anywhere world, the challenges of maintaining security and ensuring business resiliency are multiplied when organizations use multiple communication platforms.
Delivering secure collaboration and communication in today's hybrid world takes a team of experts. Google Cloud and CrowdStrike, leaders in digital transformation and cybersecurity, have joined forces to create a new approach to work-from-anywhere security with their integration of Google Workspace and other Google Enterprise Solutions with the CrowdStrike Falcon® platform.
Download the ebook to learn more.
Discover More at our

Resource Center
For technical information on installation, policy configuration and more, please visit the CrowdStrike Tech Center.
Visit the Tech Center