CrowdStrike vs. SentinelOne
Don't settle for a point product that's hard to deploy, impossible to manage
and relies on black-box automation for protection.
Why customers choose CrowdStrike vs. SentinelOne

Your network shouldn't be the QA environment
SentinelOne's agent requires a reboot on deployment and cripples systems with high resource requirements, especially under heavy loads. It's difficult to install, needs manual tuning and configuration, and requires exclusions to deal with software interoperability and quality control issues.
See the CrowdStrike difference
CrowdStrike difference
70% less hours to maintain

Our platform delivers value from day one. Our single lightweight agent deploys in minutes to hundreds of thousands of users with no reboot required and no manual tuning.

Time matters, don't waste it
SentinelOne's agent upgrades are manual and known to fail. Every device — from remote laptops to critical servers — needs to be carefully updated for new capabilities and protections against emerging attacks.
See the CrowdStrike difference
CrowdStrike difference
Our platform updates automatically, providing continuous security with significantly simpler operations, letting security teams focus on stopping attacks, not maintaining infrastructure.

With autonomous,
you're alone
Adversaries are outsmarting machines. SentinelOne's over-reliance on autonomous capabilities results in false positives, leaving customers to sift through low-fidelity alerts. Without integrated threat intelligence and world-class services augmenting technology, you're on your own.
See the CrowdStrike difference
CrowdStrike difference
Benefit from the industry's most awarded platform with the best threat intelligence and end-to-end managed services.

We track 200+ known adversaries and publish 200,000 new IOCs per day.
Compare CrowdStrike to SentinelOne
Deployment
Seamless Deployment Enables Complete Protection on Day One
Single lightweight agent deploys in minutes and is immediately operational — no reboot or tedious tuning required.
Burdensome Deployment Delays Time to Value
Full platform functionality requires multiple heavy agents, reboots on deployment, and manual exclusions due to software interoperability, with no ability to automatically update sensors.
Detection Capabilities
Comprehensive Detection, Fewer False Positives
Superior enterprise-grade visibility and detection across on-premises, cloud, and mobile devices to discover and hunt advanced threats without drowning analysts in a deluge of false positives or a mile-long list of exclusions.
Not Equipped for Modern Threat Detection
SentinelOne's Next-gen Antivirus-based threat detection engine struggles to detect sophisticated multi-stage attacks, fileless attacks, and attacks that do not require malicious code execution. Their detection engine is also prone to false positives.
Advanced Analytics
Analytics Across the Entire Platform
Harness the power of AI and automation across our entire ecosystem, enabling analysts to benefit from local agent AI detections, behavioral AI detections in the cloud, and AI-alerted indicators from threat hunting. CrowdStrike processes trillions of endpoint telemetry events per week and publishes 200,000 new IOCs daily.
Ineffective Automation and AI
Automation and AI is applied primarily at the sensor level like traditional AV, and not across the full ecosystem and platform. This inability to automatically correlate detections across data sources in the cloud hinders true XDR.
Threat intelligence
Global Leader in Threat Intel
Fully integrated, world-class threat intelligence leverages the power of big data and AI, as well as human expertise, to arm teams with maximum context. Leverage a list of recently published IOCs, adversary attribution and an automated malware sandbox, all within a single user interface.
Lagging Threat Intel
Check-box threat intelligence functionality primarily built on 3rd party feeds that delivers minimum value. SentinelOne's threat intelligence delivers a fraction of the IoCs, no adversary attribution, no adversary tactic discovery, and no integrated malware sandbox.
XDR
Complete XDR Solution
Built on industry-leading EDR with native threat intel, SOAR, and identity protection, as well as a robust CrowdXDR Alliance to ingest data and take action across key network, cloud, identity, and email domains.
Partial XDR Vision
Next-gen Antivirus masked as XDR exclusively delivers automated enrichment and contextualization only for SentinelOne-generated alerts. Unlike true XDR, SentinelOne cannot create alerts based on low fidelity signals from 3rd party telemetry.
Managed Detection and Response
All-Inclusive MDR
Fastest and most powerful turnkey MDR in the market includes full-cycle remediation and requires no additional personnel resourcing. CrowdStrike had the highest detection coverage out of all participants in 2022 MITRE ATT&CK Evaluation for Managed Services.
Limited MDR
SentinelOne MDR analysts require threat detection before involvement, and response is limited to remediation guidance. Managed threat hunting requires a separate SKU.
Ranked #1 in EDR, EPP, & XDR
by Our Customers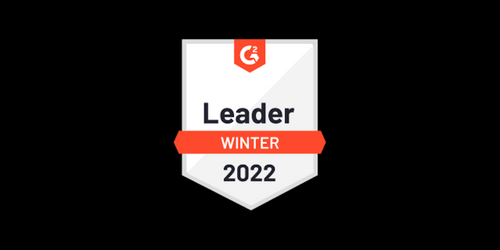 G2
#1 in EDR (Enterprise, Mid-Market, Overall)

#1 in XDR (Enterprise, Overall)

#1 in Threat Intelligence, and Enterprise Antivirus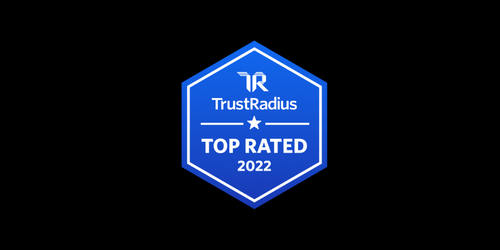 TrustRadius
Won Top Rated Award for EPP and XDR

Received Additional Top Rated Awards for -- Antivirus, Cloud Computing Security, Incident Response, Intrusion Detection, MDR, Threat Intelligence, Vulnerability Management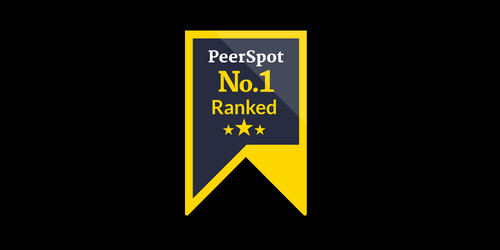 PeerSpot
#1 Ranked Badge in EDR

#1 Ranked Badge in MDR, Anti-Malware, Threat Intelligence Platforms


Don't waste time with a middle of the pack capability like SentinelOne. Instead, try CrowdStrike's industry leading solution free.
Start now
Customer Stories
Parkway School District
Montage Health
Protecting All Companies,
from Small Business to Enterprise