In a recent blog post, Forrester analyst Allie Mellen wrote that until recently:
"There was no reliable, unbiased explanation for what XDR is and how it differs from a security analytics platform, which has led to confusion and disregard from clients who dismiss it as nothing more than yet another cybersecurity marketing buzzword."
So what is XDR? Does it replace the need for SIEM and SOAR? What should organizations look for in an XDR solution? In this post, we answer these common questions and several others to help security professionals navigate a complex and crowded solution landscape. But before we explore the intricacies of these systems, let's begin by answering some basic questions:
What is XDR?
What is SIEM?
What is SOAR?
What is XDR?
Extended Detection and Response (XDR) is the next evolution of endpoint detection and response (EDR). XDR takes a holistic approach to threat detection and response that streamlines security data ingestion, analysis, and prevention and remediation workflows across an organization's entire security stack. With a single console to view and act on threat data, XDR enables security teams to effortlessly uncover hidden and advanced threats, and automate even complex, multi-step responses across their security technology stacks. XDR is often categorized into two types, open XDR and native XDR.
XDR functions:
Collect, correlate and analyze data from endpoints, cloud workloads, networks and email through advanced automation and artificial intelligence (AI) tooling
Prioritize data and delivers insights to security teams in a normalized format through a single console
Coordinate siloed security tools, unifying and streamlining security analysis, investigation and remediation into one consolidated console
May include access to experienced experts in threat hunting, threat intelligence and analytics when purchased as a managed solution
As a result of these functions, XDR dramatically improves threat visibility, accelerates security operations, reduces TCO and eases the ever-present security staffing burden.
What is SIEM?
Security information and event management (SIEM) is a set of tools and services that combine security events management (SEM) and security information management (SIM) capabilities to enable analysts to review log and event data, understand and prepare for threats, and retrieve and report on log data.
SIEM functions:
Collect log data from across the organization; leverage data to identify, categorize and analyze incidents and events.
Provide visibility into malicious activity by pulling data from every corner of an environment, including all network applications and hardware.
Aggregate all data into a single centralized platform.
Leverage data to produce alerts, create reports and support incident response.
SIEM allows organizations to analyze data from all network applications and hardware at any time. This can help organizations recognize potential security threats before they have a chance to disrupt business operations.
What is SOAR?
Security orchestration, automation and response (SOAR) is a collection of software programs developed to bolster an organization's cybersecurity posture. A SOAR platform enables a security analyst team to monitor security data from a variety of sources, including security information and management systems and threat intelligence platforms.
SOAR functionalities:
Collect threat information, automate routine responses and triage more complex threats, minimizing the need for human intervention.
Unite three software solutions — threat and vulnerability management, security incident response and security operations automation — to strengthen and streamline the security posture.
Leverage both manual and human intervention as well as machine learning (ML) technology to analyze incoming security data and prioritize incident response actions.
The overall goal of a SOAR platform is to collect threat-related data and automate threat responses. Your security team can increase efficiency and response time by using a SOAR platform.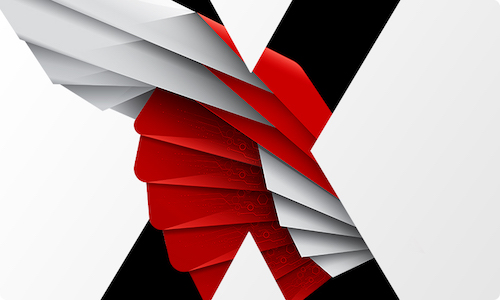 XDR Is On A Collision Course With SIEM And SOAR
Download to discover how XDR will drive dramatic improvements in detection and response for faster, more efficient security operations.
Download Now
What are the key differences between SIEM, SOAR and XDR?
According to the recent Forrester report, Adapt Or Die: XDR Is On A Collision Course With SIEM And SOAR — which is available for download on the CrowdStrike website — XDR, SIEM and SOAR address similar use cases, but take fundamentally different approaches.
SIEM is primarily a log collection tool intended to support compliance, data storage and analysis. Security analytics is a capability that has been largely bolted on to SIEM solutions and does not adequately identify threats without running a separate security analytic function on top of a huge data set.
SOAR, as noted above, incorporates orchestration, automation and response capabilities to the SIEM and enables disparate security tools to coordinate with one another. However, bi-directional connectivity is where SOAR begins and ends. While valuable, SOAR does not solve the big data analytics challenge nor does it protect data or systems on its own.
XDR has risen to fill the void created by SIEM and SOAR through a distinctly different approach anchored in endpoint data and optimization. XDR has advanced analysis capabilities that enable the organization to focus on the highest priority events and respond rapidly.
FAQ on SIEM, SOAR and XDR
What is the relationship between SIEM and SOAR?
In many cases, SOAR and SIEM are used together. The two platforms are complementary and can work together for your overall security operations as part of a two-step process:
The sole purpose of a SIEM software solution, within the context of cybersecurity, is to collect and send alerts to security personnel to investigate.
The SOAR tool uses data on security issues to automate the response. SOAR also uses artificial intelligence to predict and respond to similar future threats.
You can think of the relationship between SIEM and SOAR like an assistant to a manager. The SIEM solution collects and correlates logs to identify the ones that qualify as an alert. The SOAR can receive data from the SIEM and then take the lead on resolutions.
In short: SIEM has log repository and analysis capabilities that SOAR platforms typically do not. The SOAR has response capabilities that the SIEM does not. Without a SOAR, security teams would need to use a variety of interfaces outside of a SIEM to act on data and insights produced by the SIEM.
Does XDR replace SIEM and SOAR?
The short answer is no. While XDR offers organizations new security capabilities and enhanced protection, it cannot and should not fully replace SIEM or SOAR.
XDR is not a substitute for SIEM because the SIEM has use cases outside of threat detection, such as log management, compliance, non-threat related data analysis and management. While an XDR can often fulfill threat-centric use cases and replace SIEM in that regard, the organization will still have other needs to be fulfilled by the SIEM.
As for SOAR, this platform offers valuable orchestration capabilities that help the security team optimize resources and prioritize activity. An XDR solution generally does not have these capabilities, which makes it important to maintain the SOAR system and integrate it with XDR.
Does my organization need all three tools: SIEM, SOAR and XDR?
Yes — though not necessarily only for security purposes. Throughout this article, we explored the distinct security capabilities of SIEM, SOAR and XDR and highlighted how these tools work together to provide the most comprehensive and robust security solution, as well as fulfill other use cases. By ignoring one of these three critical capabilities, organizations are at risk of breaches and other security events or fall short of other business requirements.
How CrowdStrike Falcon® Insight XDR Excels
While XDR has been touted as the latest and greatest security tool, there is significant confusion within the market and even among analysts as to what constitutes an XDR solution.
As explored in his recent blog post, CrowdStrike Falcon® Insight XDR: Why You Must Start With EDR to Get XDR, CrowdStrike Founder and CEO George Kurtz brings some much needed clarity to the XDR market with the introduction of CrowdStrike Falcon® Insight XDR. CrowdStrike Falcon® Insight XDR brings together world-class threat hunting, machine learning (ML), artificial intelligence (AI) and indicators of attack (IOAs) with third-party data sources to correlate events and deliver real-time detections.
CrowdStrike Falcon® Insight XDR enables security teams to:
Unify detection and response security data. CrowdStrike Falcon® Insight XDR takes third-party data (including network security, email security, web security, cloud security and cloud access security broker [CASB]) from third-party vendors, including CrowdXDR Alliance partners, and correlates it with data from the CrowdStrike Security Cloud to optimize real-time threat detection, investigation, response and hunting.
Get the right answers — fast. CrowdStrike Falcon® Insight XDR speeds up triage and investigation for security operations center (SOC) analysts and threat hunters by delivering one central console for accurate alert prioritization, flexible search scheduling and detection customization, full attack context and interactive graph visualization.
Turn XDR insight into action. To orchestrate and automate response across security workflows, Falcon Fusion, a SOAR framework, is built natively into the Falcon platform. Security teams can improve SOC and IT efficiencies by building real-time notification and response capabilities, along with customizable triggers based on detection and incident categorizations.
Increase efficiency of SOC operations. CrowdStrike Falcon® Insight XDR automatically correlates and provides high-quality detection data across the security stack. It dramatically speeds investigation and hunting by providing a common search interface directly from the CrowdStrike Security Cloud.
Improve return on investment (ROI) of existing security investments. CrowdStrike Falcon® Insight XDR uncovers actionable insights from previously siloed data in disparate, disconnected security products from across the IT stack.
For more information on the differentiators of CrowdStrike Falcon® Insight XDR, please view our CrowdStrike Falcon® Insight XDR product page and download our data sheet.