Cloud Security Assessment Datasheet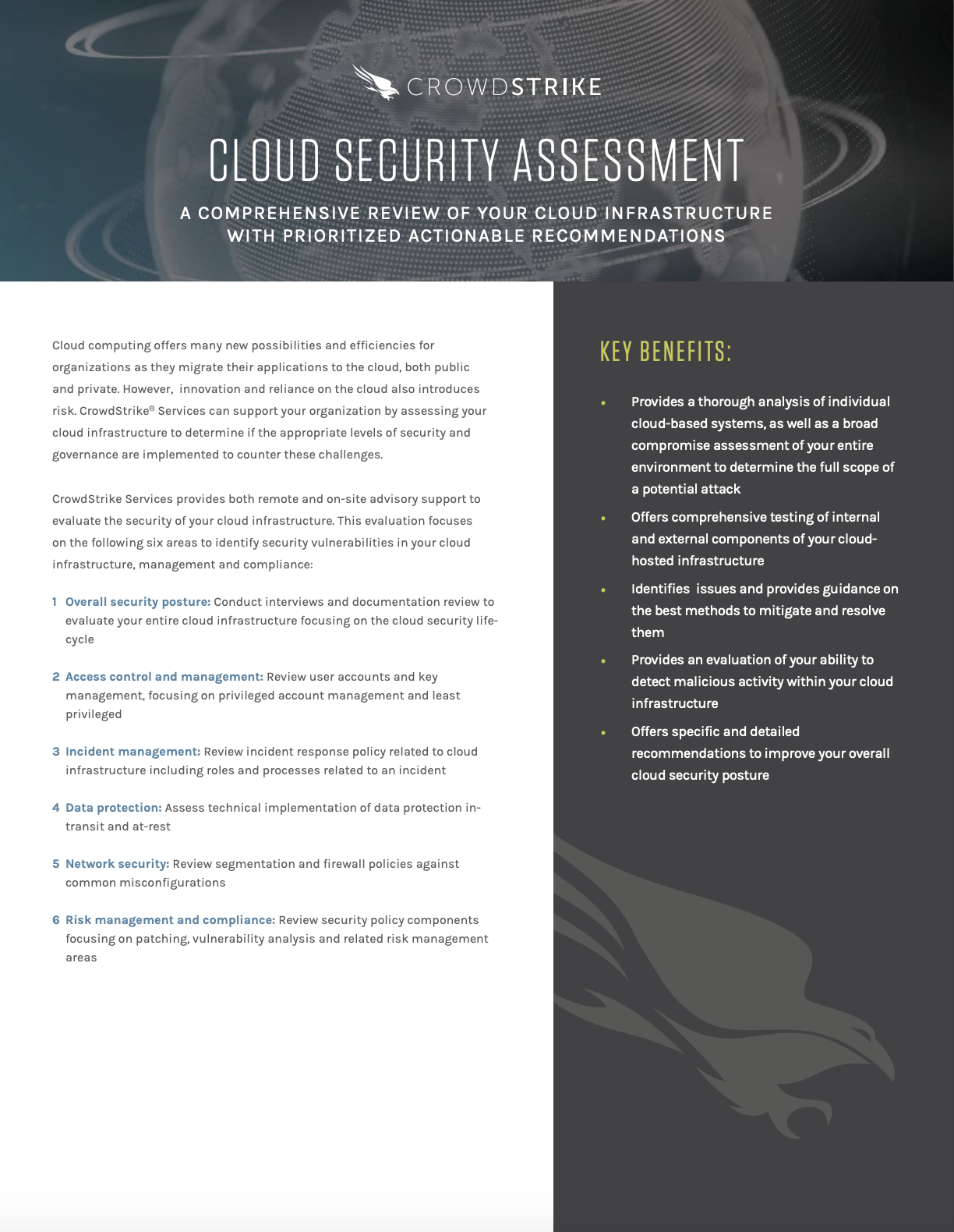 CrowdStrike Services provides both remote and on-site advisory support to evaluate the security of your cloud infrastructure. This evaluation focuses on the following six areas to identify security vulnerabilities in your cloud infrastructure, management and compliance.
For technical information on installation, policy configuration and more, please visit the CrowdStrike Tech Center.
Visit the Tech Center