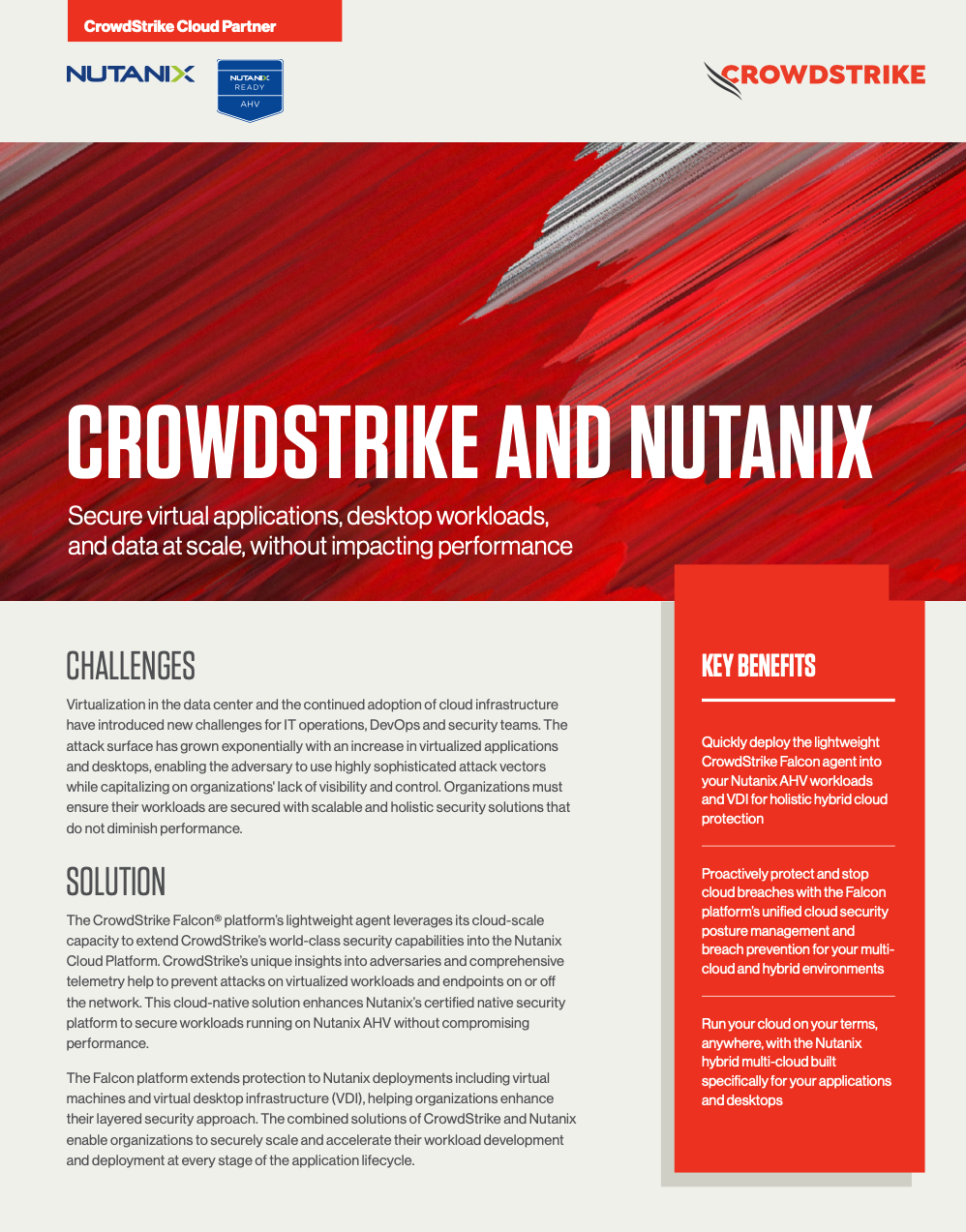 Achieve holistic workload security with scale and speed for the Nutanix Cloud Platform
The CrowdStrike Falcon®️ platform's lightweight agent leverages its cloud-scale capacity to extend CrowdStrike's world-class security capabilities into the Nutanix Cloud Platform. CrowdStrike's unique insights into adversaries and comprehensive telemetry help to prevent attacks on virtualized workloads and endpoints on or off the network. This cloud-native solution enhances Nutanix's certified native security platform to secure workloads running on Nutanix AHV without compromising performance.
Discover More at our

Resource Center
For technical information on installation, policy configuration and more, please visit the CrowdStrike Tech Center.
Visit the Tech Center