CrowdStrike and Security Alliance for Google Workspace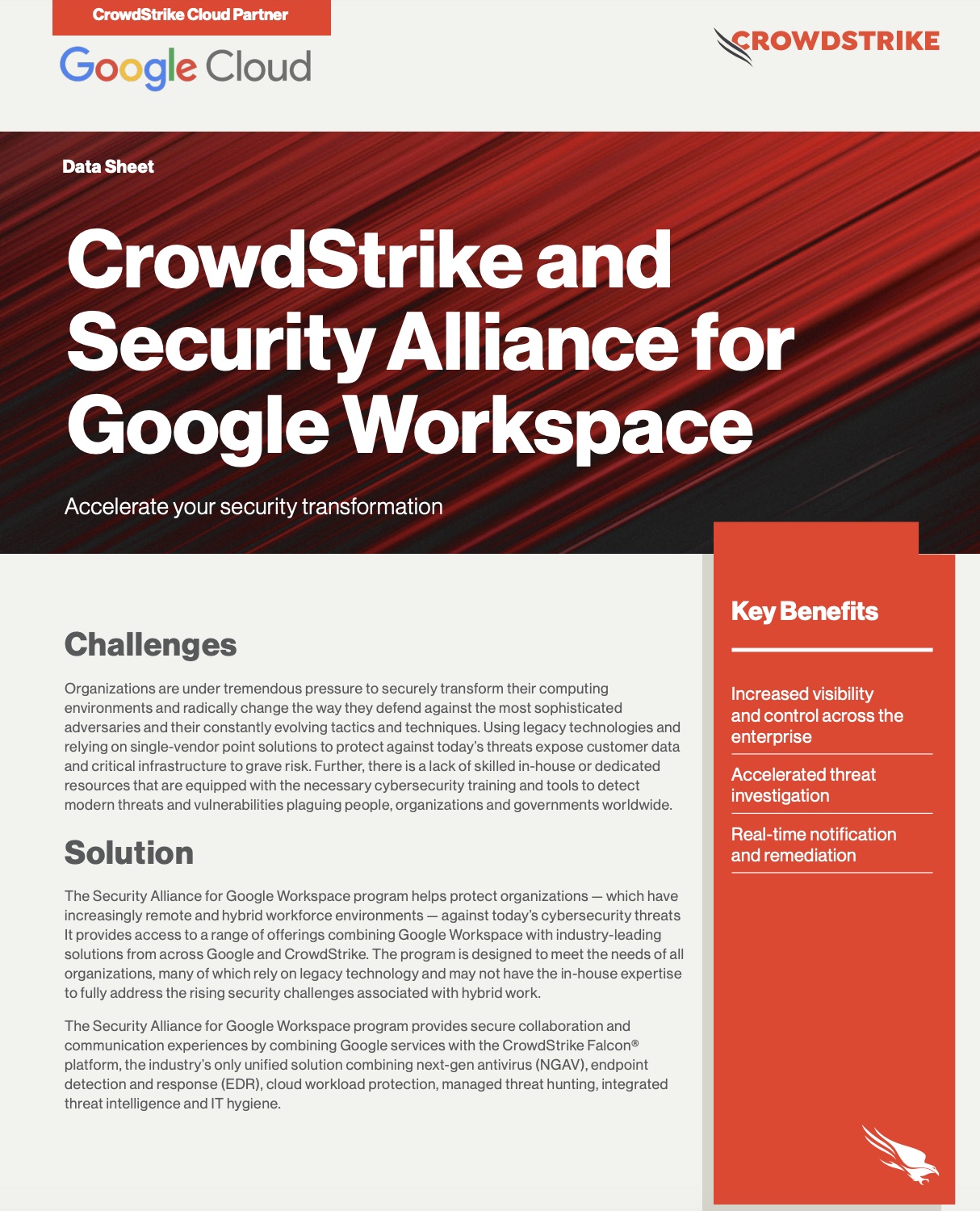 Organizations are under tremendous pressure to securely transform their computing environments and radically change the way they defend against the most sophisticated adversaries and their constantly evolving tactics and techniques. Using legacy technologies and relying on single-vendor point solutions to protect against today's threats expose customer data and critical infrastructure to grave risk. Further, there is a lack of skilled in- house or dedicated resources that are equipped with the necessary cybersecurity training and tools to detect modern threats and vulnerabilities plaguing people, organizations and governments worldwide.
The Security Alliance for Google Workspace helps protect organizations — which have increasingly remote and hybrid workforce environments — against today's cybersecurity threats. It provides access to a range of offerings combining Google Workspace with industry-leading solutions from across Google and CrowdStrike. The program is designed to meet the needs of all organizations, many of which rely on legacy technology and may not have the in-house expertise to fully address the rising security challenges associated with hybrid work.
Discover More at our

Resource Center
For technical information on installation, policy configuration and more, please visit the CrowdStrike Tech Center.
Visit the Tech Center