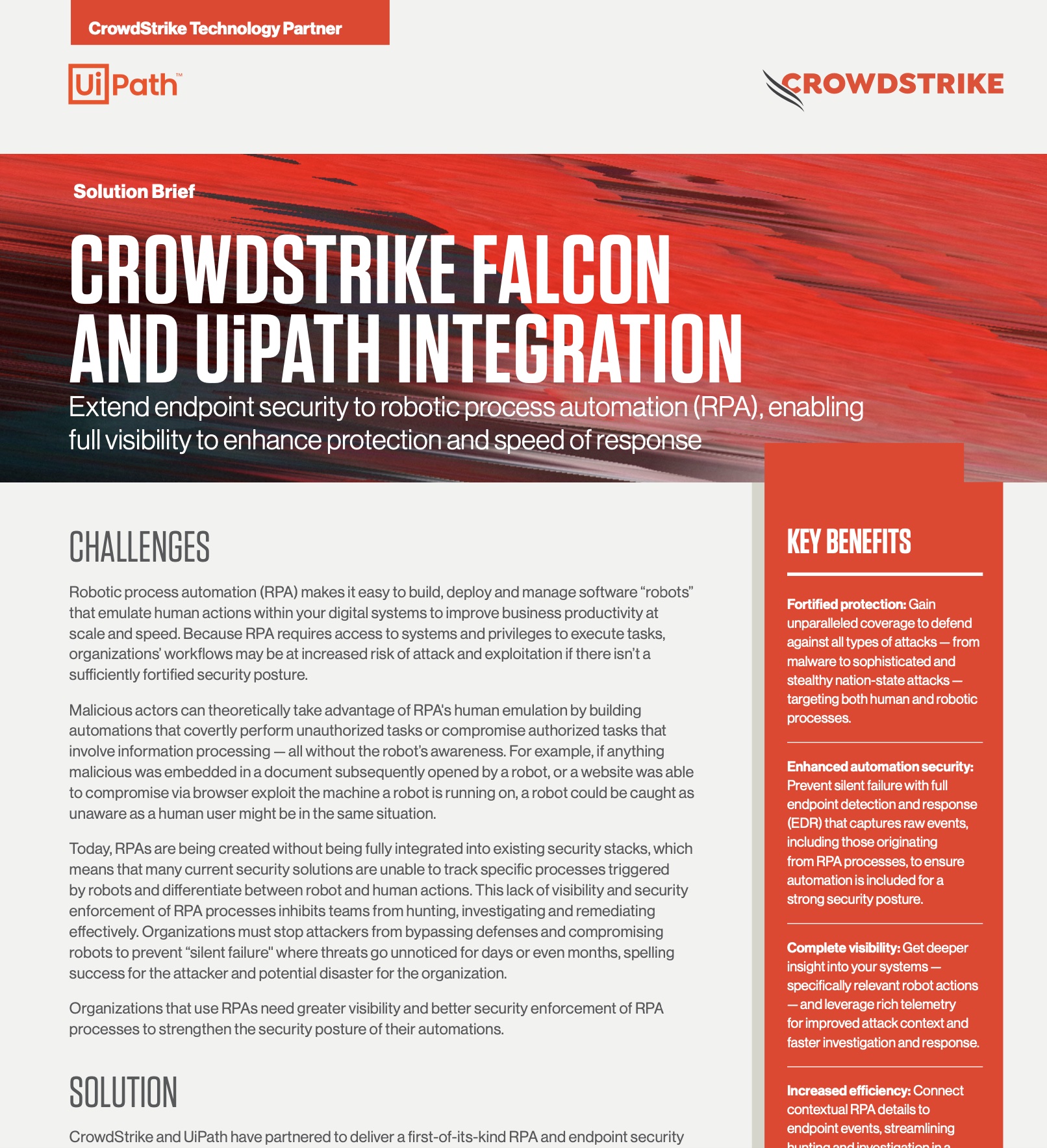 Extend Endpoint Security to Robotic Process Automation (RPA)
CrowdStrike and UiPath have partnered to deliver a first-of-its-kind RPA and endpoint security solution that proactively addresses the RPA threat vector. The integration with the UiPath Robotic Process Automation (RPA) platform allows your team to accurately identify and track the source of malicious activity to robots and specific RPA-driven processes, in addition to human-initiated activity, to proactively hunt, investigate and remediate threats.
Discover More at our

Resource Center
For technical information on installation, policy configuration and more, please visit the CrowdStrike Tech Center.
Visit the Tech Center