FHT 240: COURSE SYLLABUS | CROWDSTRIKE UNIVERSITY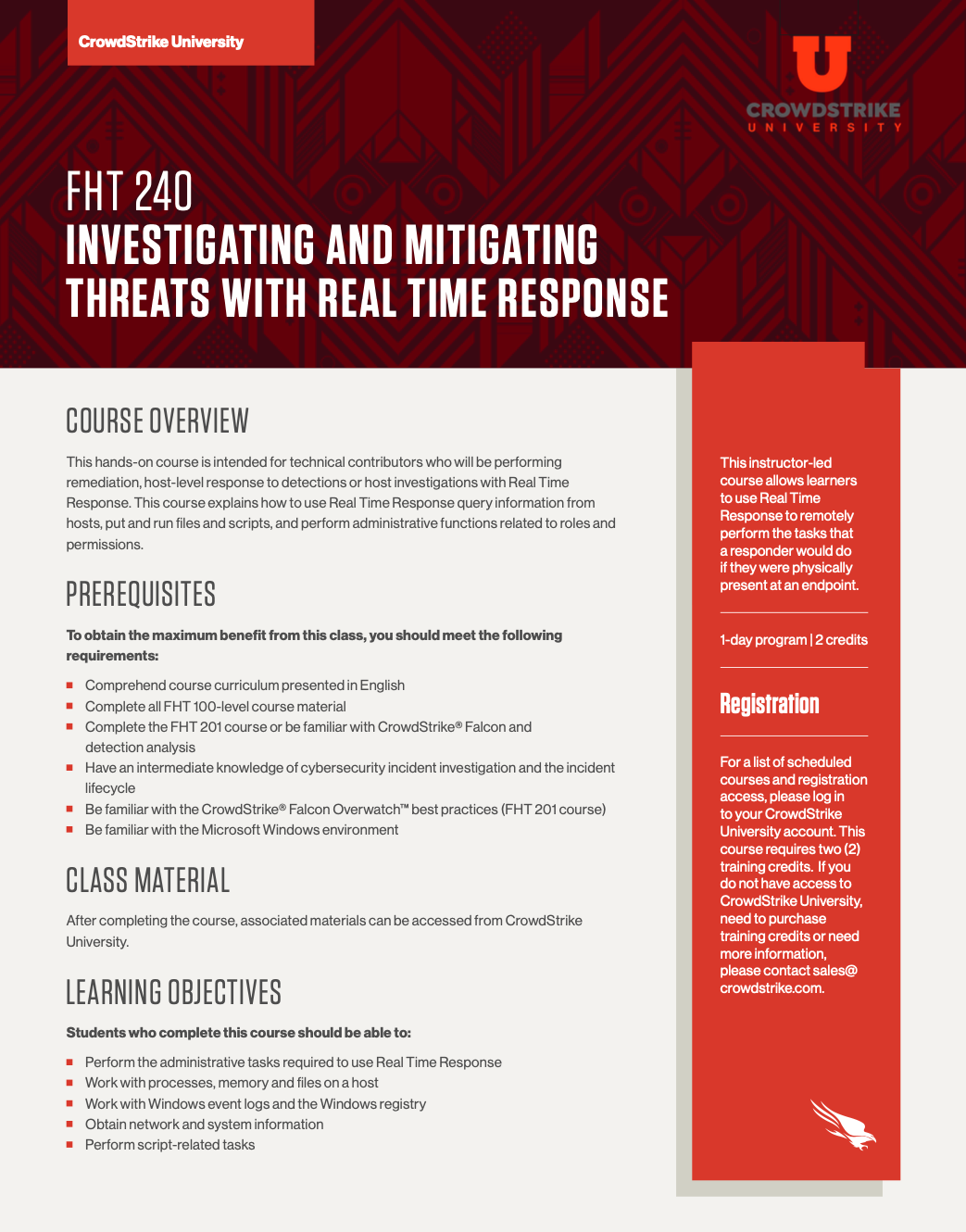 INVESTIGATING AND MITIGATING THREATS WITH REAL TIME RESPONSE
This one-day, instructor-led course is intended for anyone performing remediation, host-level response to detections, or host investigations with Real Time Response. This course explains how to use Real Time Response to query information from hosts, put and run files and scripts, and perform administrative functions related to roles and permissions. Learners will use Real Time Response to remotely perform the tasks that a responder would do if they were physically present at an endpoint.
Discover More at our

Resource Center
For technical information on installation, policy configuration and more, please visit the CrowdStrike Tech Center.
Visit the Tech Center