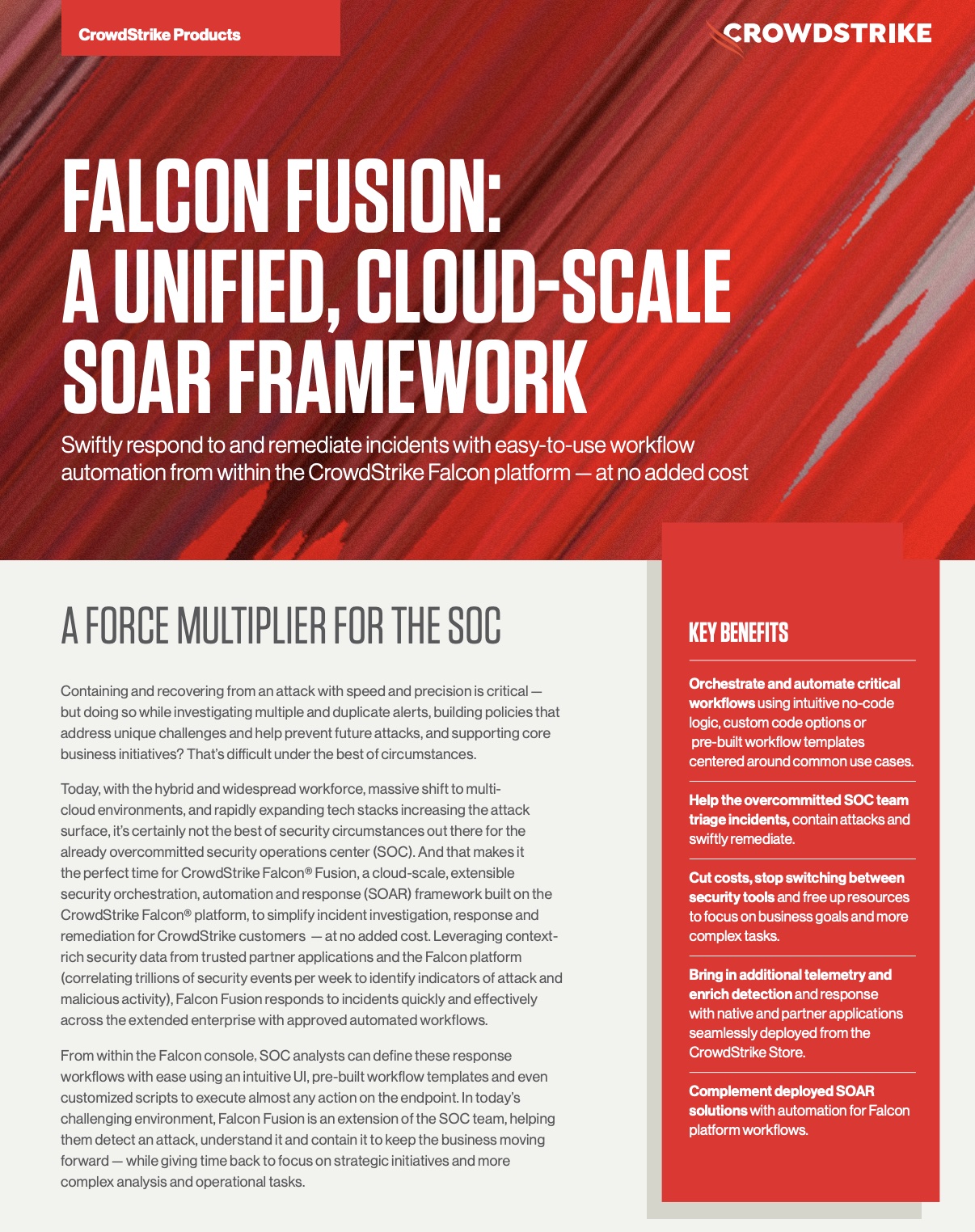 Unified extensible SOAR framework for customizable and easy-to-use automation
Falcon Fusion Security Orchestration, Automation and Response (SOAR) framework allows organizations to collect contextual enriched data and automate security operations, threat intelligence, and incident response – all in a single platform to mitigate cyberthreats and vulnerabilities.
Enterprises can build real-time active notification and response capabilities leveraging complex sequencing and branching along with customizable triggers based on detection and incident categorizations – improving their SOC and IT efficiency and agility while meeting use case requirements.
Discover More at our

Resource Center
For technical information on installation, policy configuration and more, please visit the CrowdStrike Tech Center.
Visit the Tech Center