CrowdStrike Identity Protection Solution Brief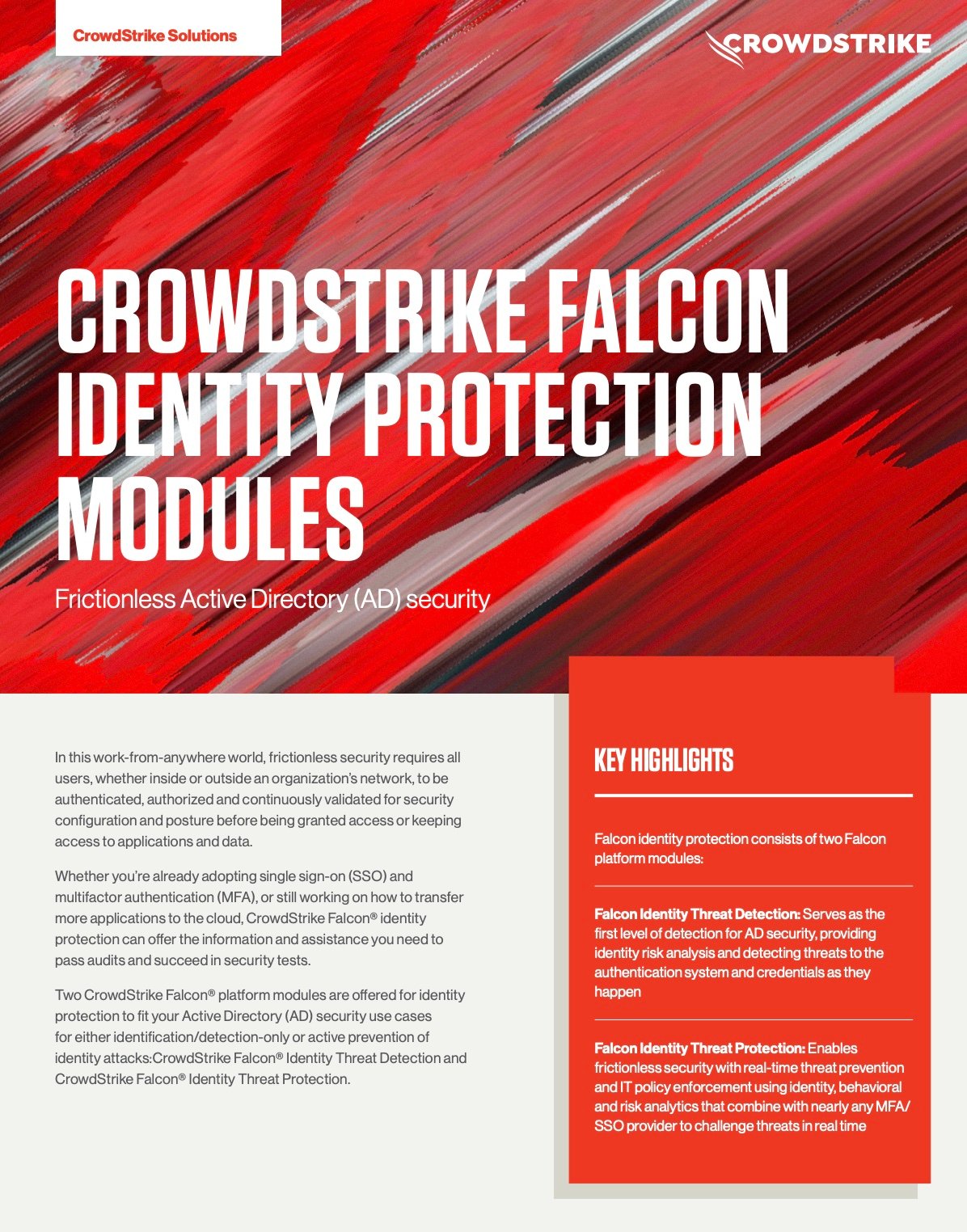 Choose the Right Identity Security Approach for Your Enterprise
CrowdStrike Identity Protection secures your modern enterprise with its cloud-delivered solution to either find identity store weaknesses and issues, or stop attacks against your identity store in real-time, wherever they are. Whether you are looking for initial visibility (Falcon Identity Threat Detection) or enforcing Zero Trust through conditional access and integration with MFA (Falcon Identity Threat Protection), Identity protection has the right product for your Zero Trust journey.
Discover More at our

Resource Center
For technical information on installation, policy configuration and more, please visit the CrowdStrike Tech Center.
Visit the Tech Center