Falcon Surface Data Sheet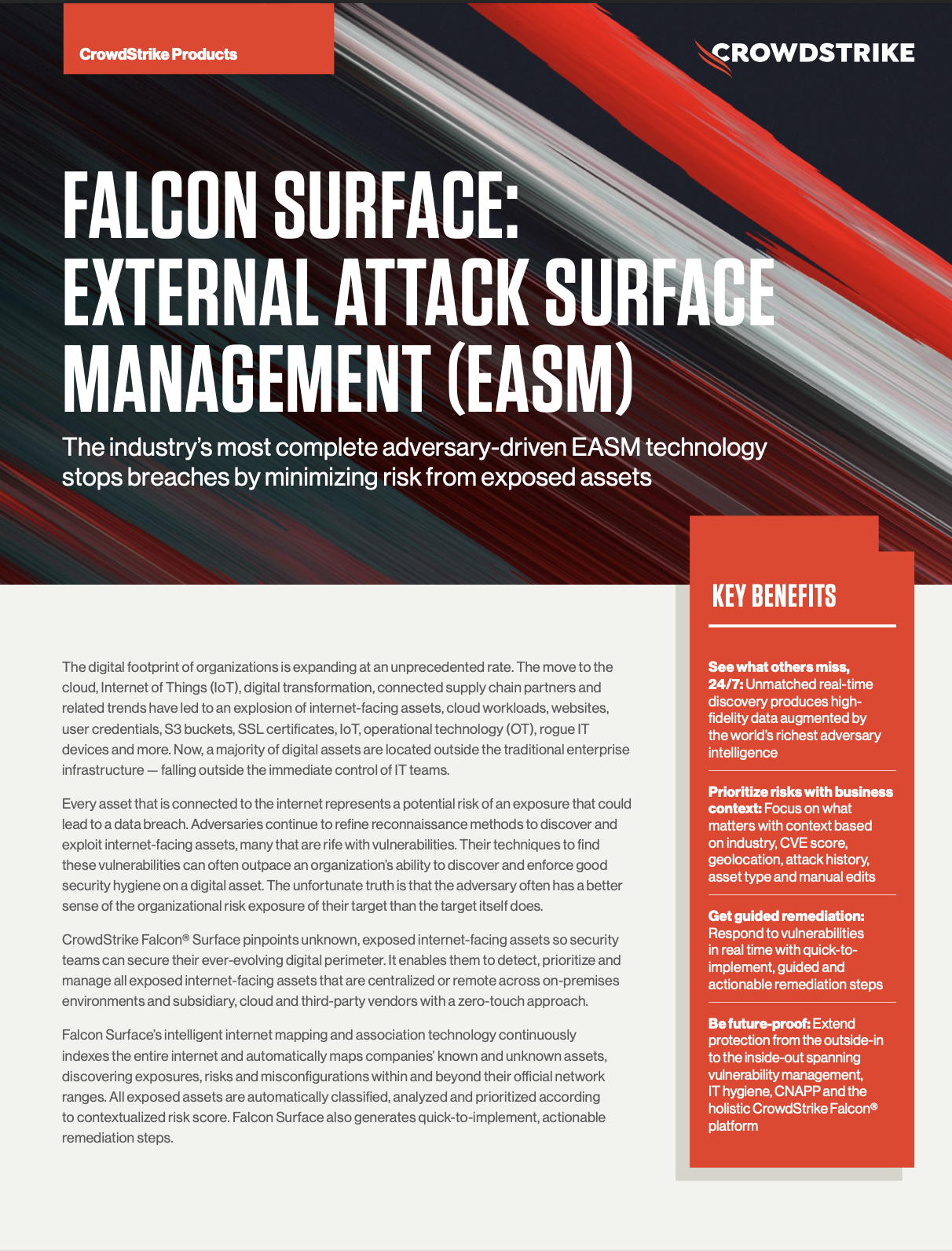 Shut Down Security Gaps with an Outside-In View of the Entire Enterprise Attack Surface
It's no secret: your external attack surface is expanding at an unprecedented rate. Digital transformation, remote work, cloud migration and increased reliance on third party vendors have drastically changed the landscape – resulting in an exponential growth of organizations' digital assets and potential security blind spots.
CrowdStrike Falcon® Surface is the industry's most complete adversary-driven external attack surface management (EASM) technology stops breaches by minimizing risk from exposed assets. Falcon Surface pinpoints unknown, exposed internet-facing assets so security teams can secure their ever-evolving digital perimeter. It enables them to detect, prioritize and manage all exposed internet-facing assets that are centralized or remote across on-premises environments and subsidiary, cloud and third-party vendors with a zero-touch approach.
Discover More at our

Resource Center
For technical information on installation, policy configuration and more, please visit the CrowdStrike Tech Center.
Visit the Tech Center