How CrowdStrike Supports the Infrastructure Investment and Jobs Act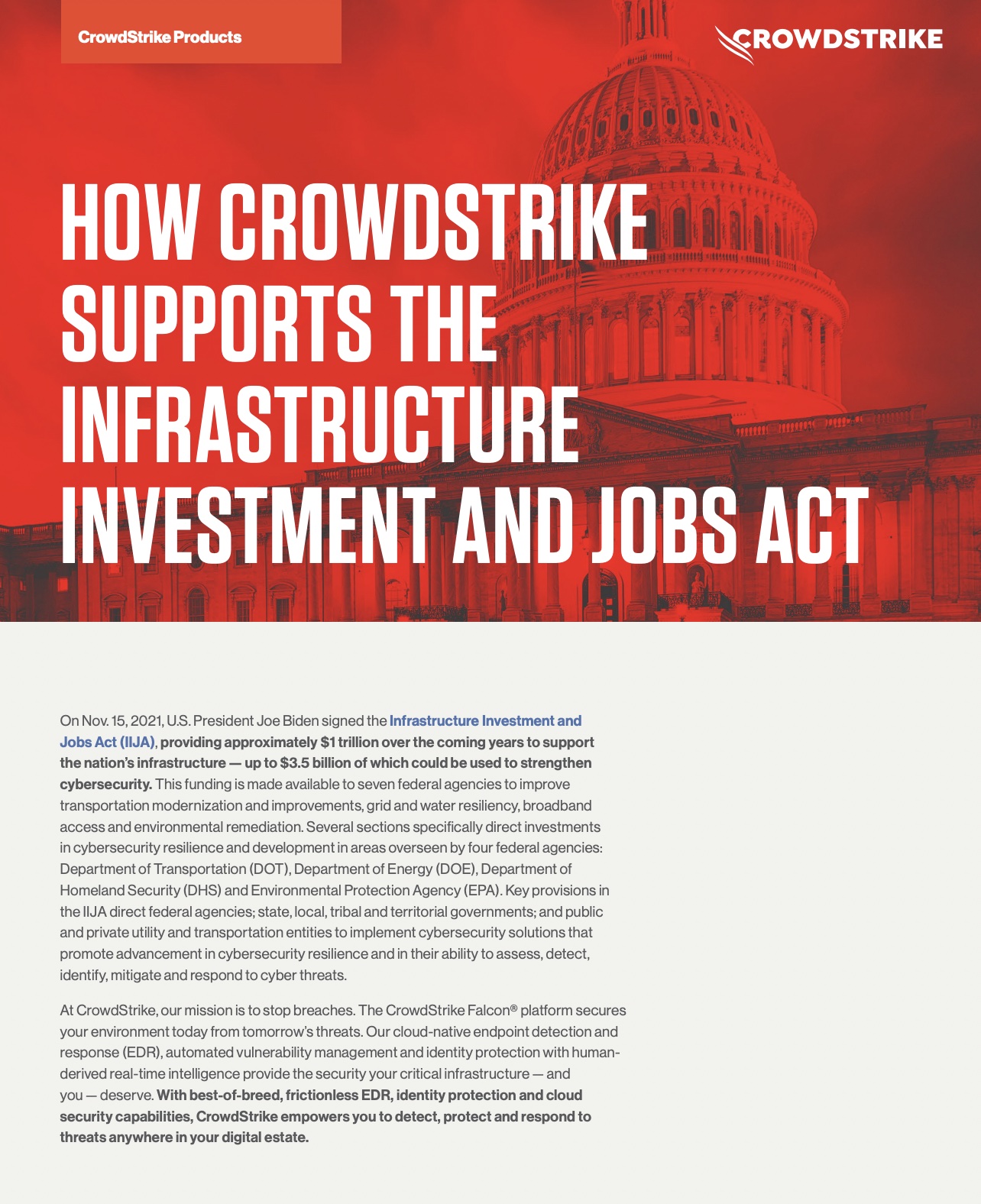 U.S. President Joe Biden signed the Infrastructure Investment and Jobs Act (IIJA), providing approximately $1.2 trillion over the coming years to support the nation's infrastructure. Key provisions in the IIJA direct federal agencies; state, local, tribal and territorial governments; and public and private utility and transportation entities to implement cybersecurity solutions that promote advancement in cybersecurity resilience and in their ability to assess, detect, identify, mitigate and respond to cyber threats. 
Take a look at our solution brief to see how CrowdStrike products and capabilities support the IIJA requirements.
Discover More at our

Resource Center
For technical information on installation, policy configuration and more, please visit the CrowdStrike Tech Center.
Visit the Tech Center