IT Hygiene Assessment Data Sheet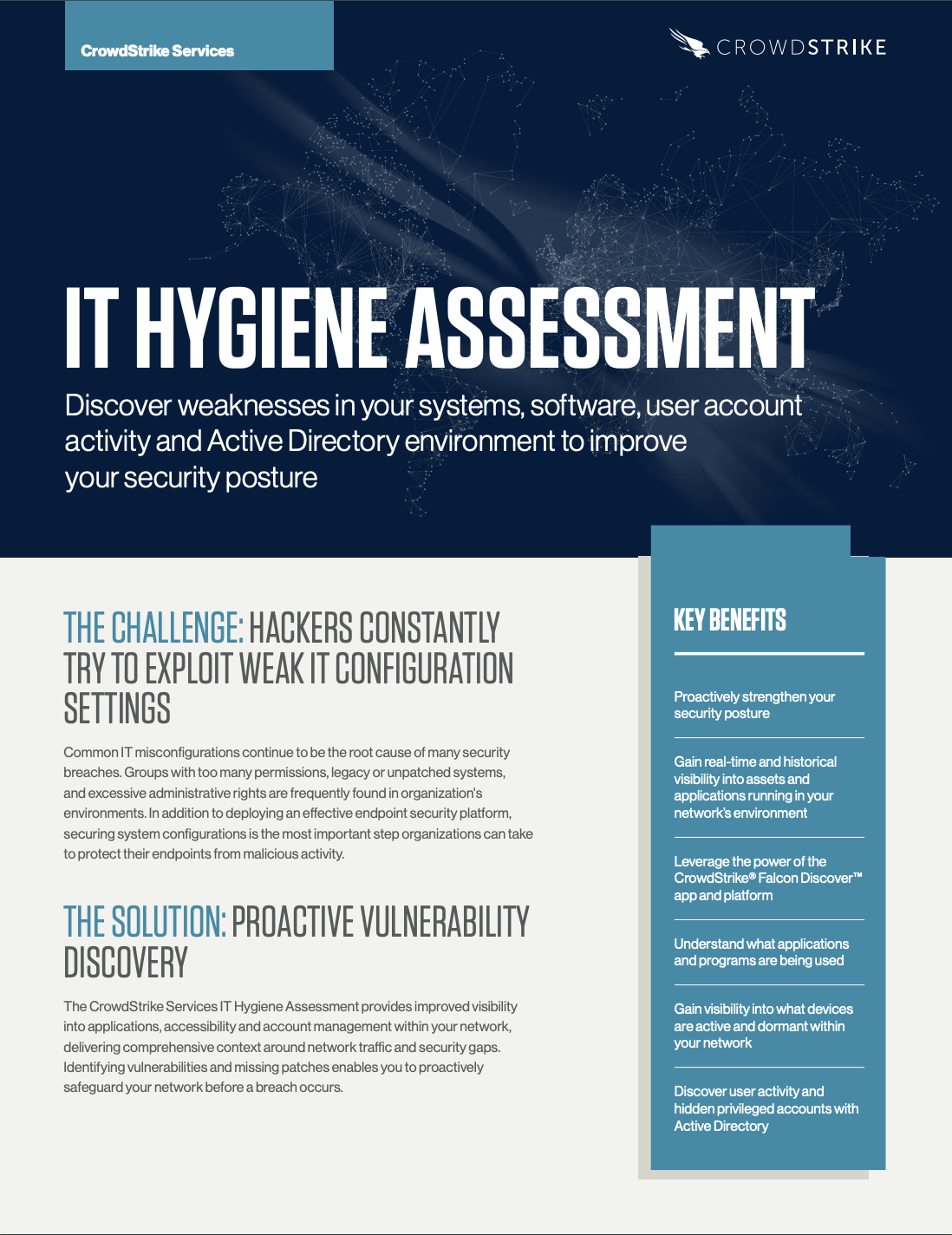 Improve Your Security Posture with an IT Hygiene Assessment
Hackers are continuously attempting to exploit weak IT configurations which leads to breaches. CrowdStrike often sees organizations whose environments contain legacy systems or excessive administrative rights often fall victim to these types of attacks.
The CrowdStrike Services IT Hygiene Assessment offers improved visibility into your network to help identify vulnerabilities to help safeguard your network before these breaches occur.
Download this Data Sheet to learn more about the key benefits and outcomes of an IT Hygiene Assessment.
Discover More at our

Resource Center
For technical information on installation, policy configuration and more, please visit the CrowdStrike Tech Center.
Visit the Tech Center