M&A Compromise Assessment Data Sheet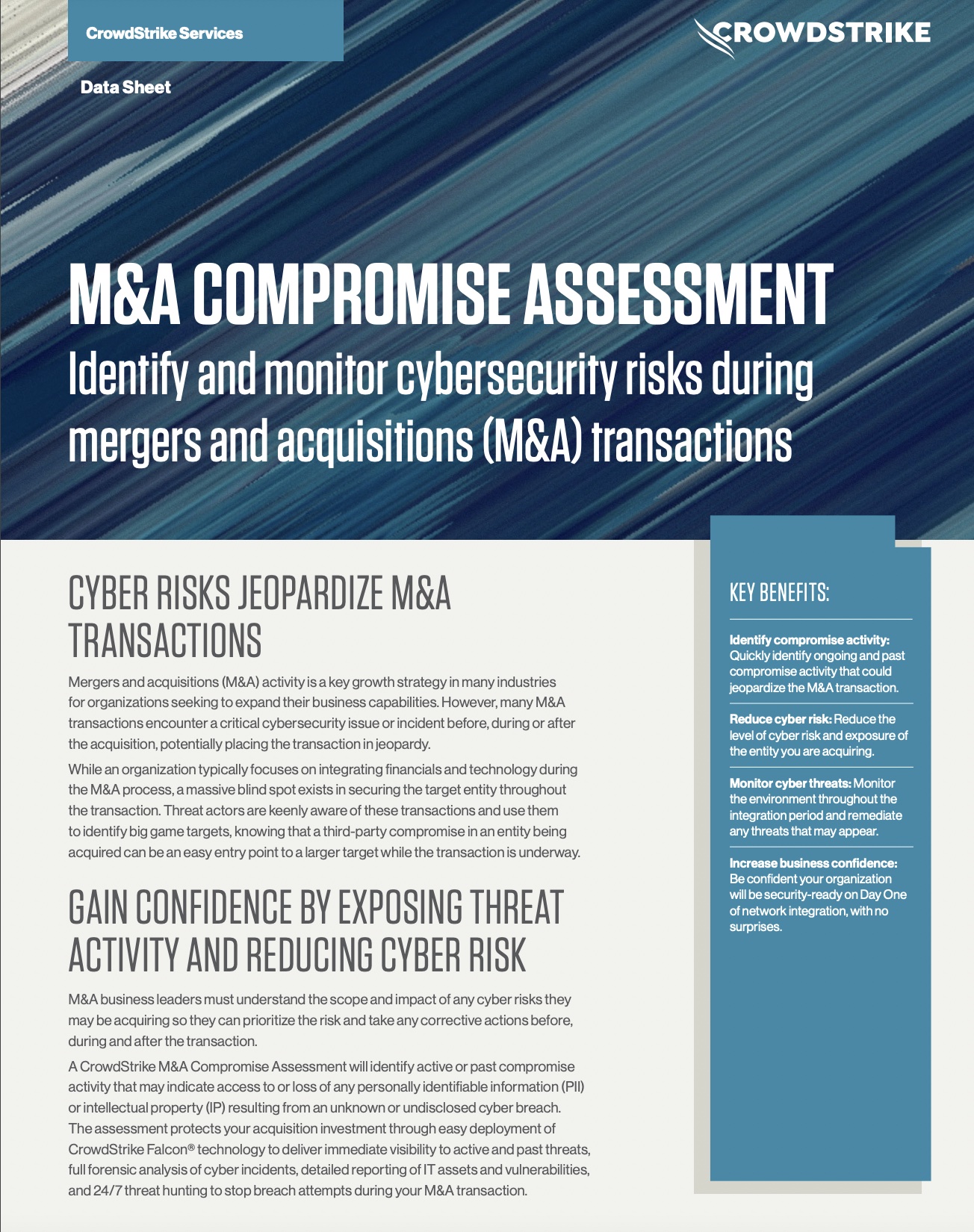 Identify and monitor cybersecurity risks during M&A transactions
Business leaders involved in mergers and acquisitions need to understand the scope and impact of any cyber risks they may be acquiring so they can prioritize the risk and take any corrective actions before, during and after the transaction.
A CrowdStrike M&A compromise assessment identifies active or past compromise activity that may indicate access to or loss of sensitive information resulting from an unknown or undisclosed cyber breach.
Download this data sheet to learn more about the key benefits of an M&A compromise assessment.
Discover More at our

Resource Center
For technical information on installation, policy configuration and more, please visit the CrowdStrike Tech Center.
Visit the Tech Center