SUSE Rancher and CrowdStrike Falcon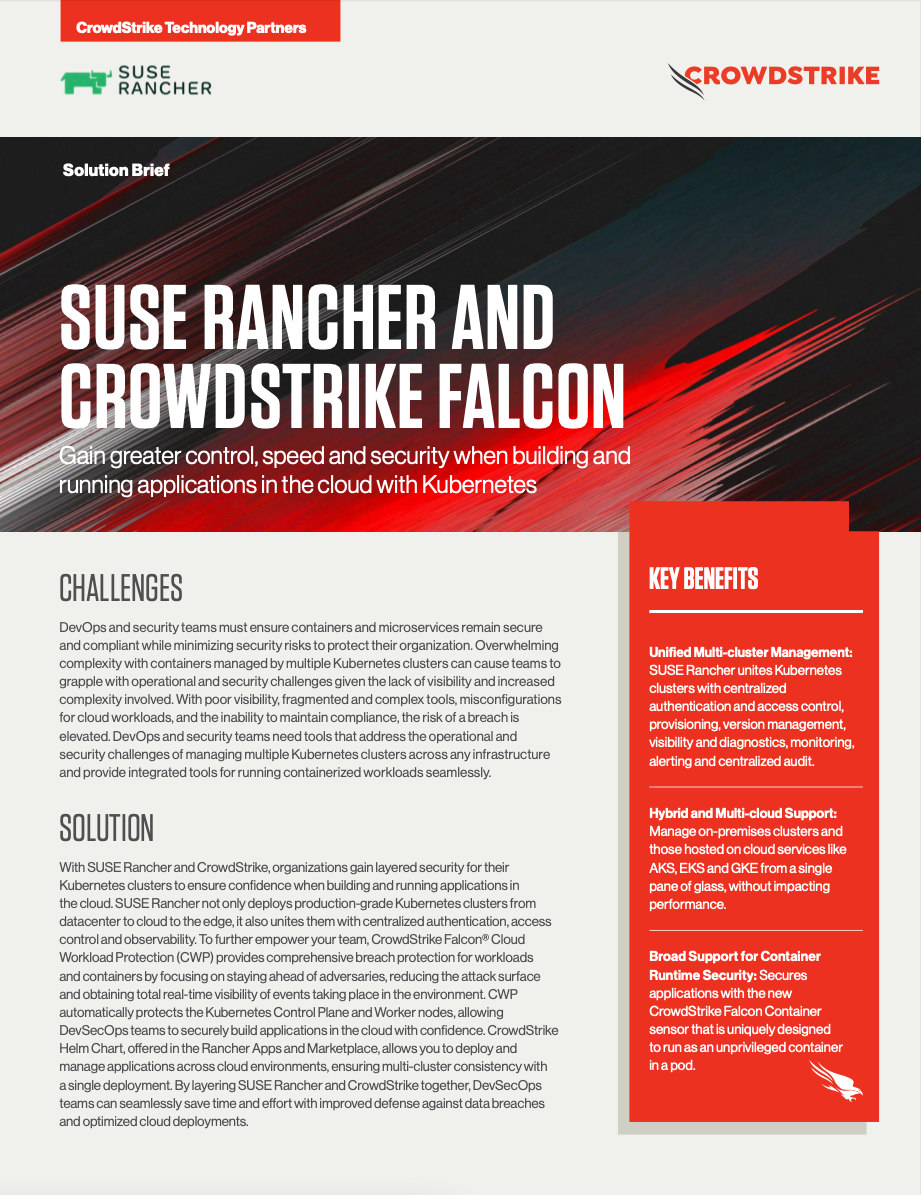 Securely Manage Enterprise Multi-cluster Kubernetes
With SUSE Rancher and CrowdStrike, organizations gain layered security for their Kubernetes clusters to ensure confidence when building and running applications in the cloud. SUSE Rancher not only deploys production-grade Kubernetes clusters from datacenter to cloud to the edge, it also unites them with centralized authentication, access control and observability. By layering CrowdStrike Falcon® Cloud Workload Protection (CWP), organizations gain comprehensive breach protection for workloads and containers by staying ahead of adversaries, reducing the attack surface and obtaining total real-time visibility of events taking place in the environment.
With SUSE Rancher and CrowdStrike, you gain:
Unified multi-cluster management
Hybrid and multi-cloud support
Broad support for container runtime security
Discover More at our

Resource Center
For technical information on installation, policy configuration and more, please visit the CrowdStrike Tech Center.
Visit the Tech Center