Technical Risk Assessment Data Sheet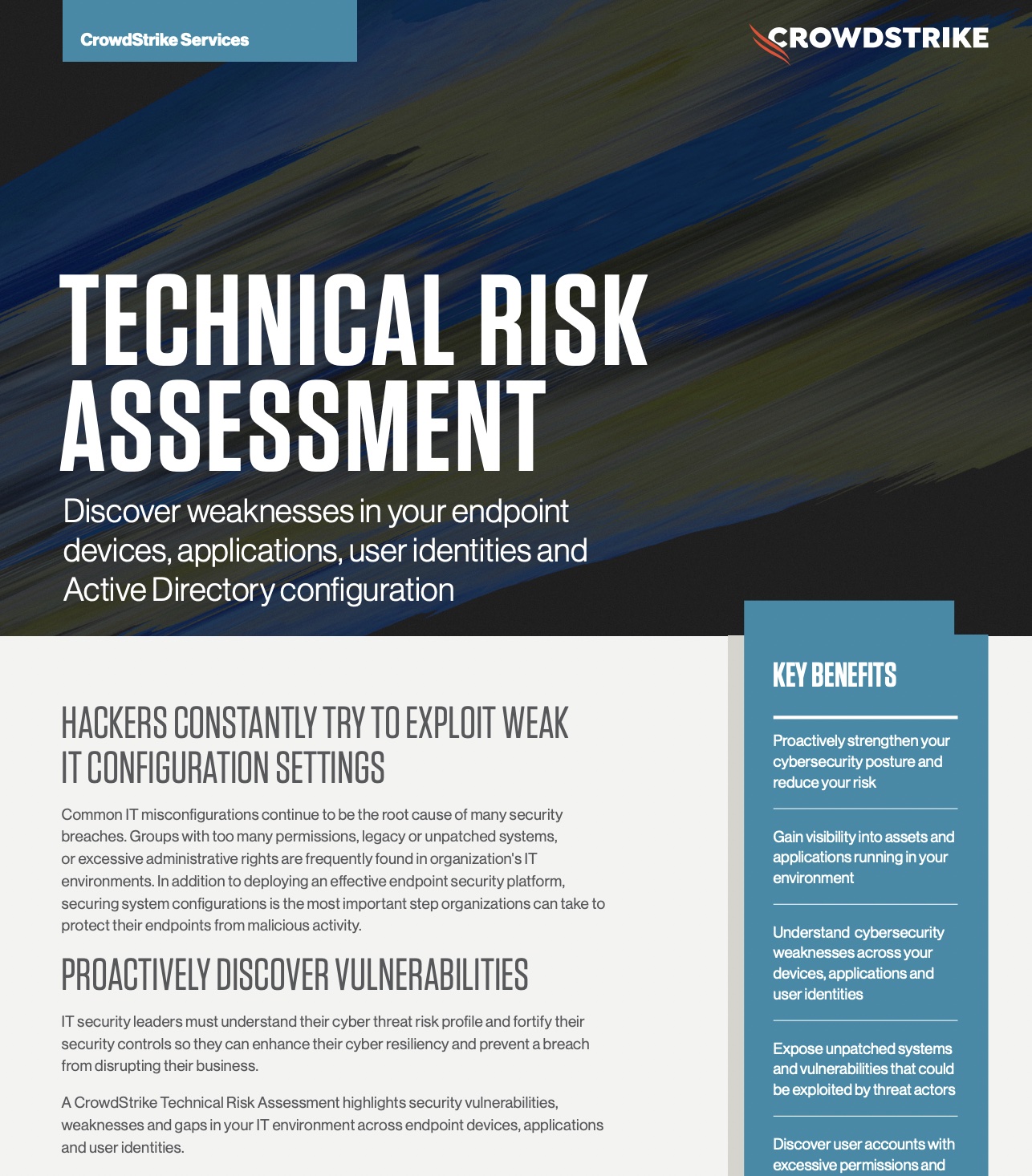 Understand Your Risk Profile With a Technical Risk Assessment
IT security leaders need to understand their cyber threat risk profile and fortify their security controls so they can enhance their cyber resiliency and prevent a breach from disrupting their business.
A CrowdStrike Technical Risk Assessment highlights security vulnerabilities, weaknesses and gaps in your IT environment across endpoint devices, applications and user identities.
The assessment provides visibility into applications, accessibility and account management within your network, identifying vulnerabilities and missing patches to enable you to proactively safeguard your network before a breach occurs.
Download this Data Sheet to learn more about the key benefits and outcomes of a Technical Risk Assessment.
Discover More at our

Resource Center
For technical information on installation, policy configuration and more, please visit the CrowdStrike Tech Center.
Visit the Tech Center