IT Practitioner Guide: Defending Against Ransomware with CrowdStrike and ServiceNow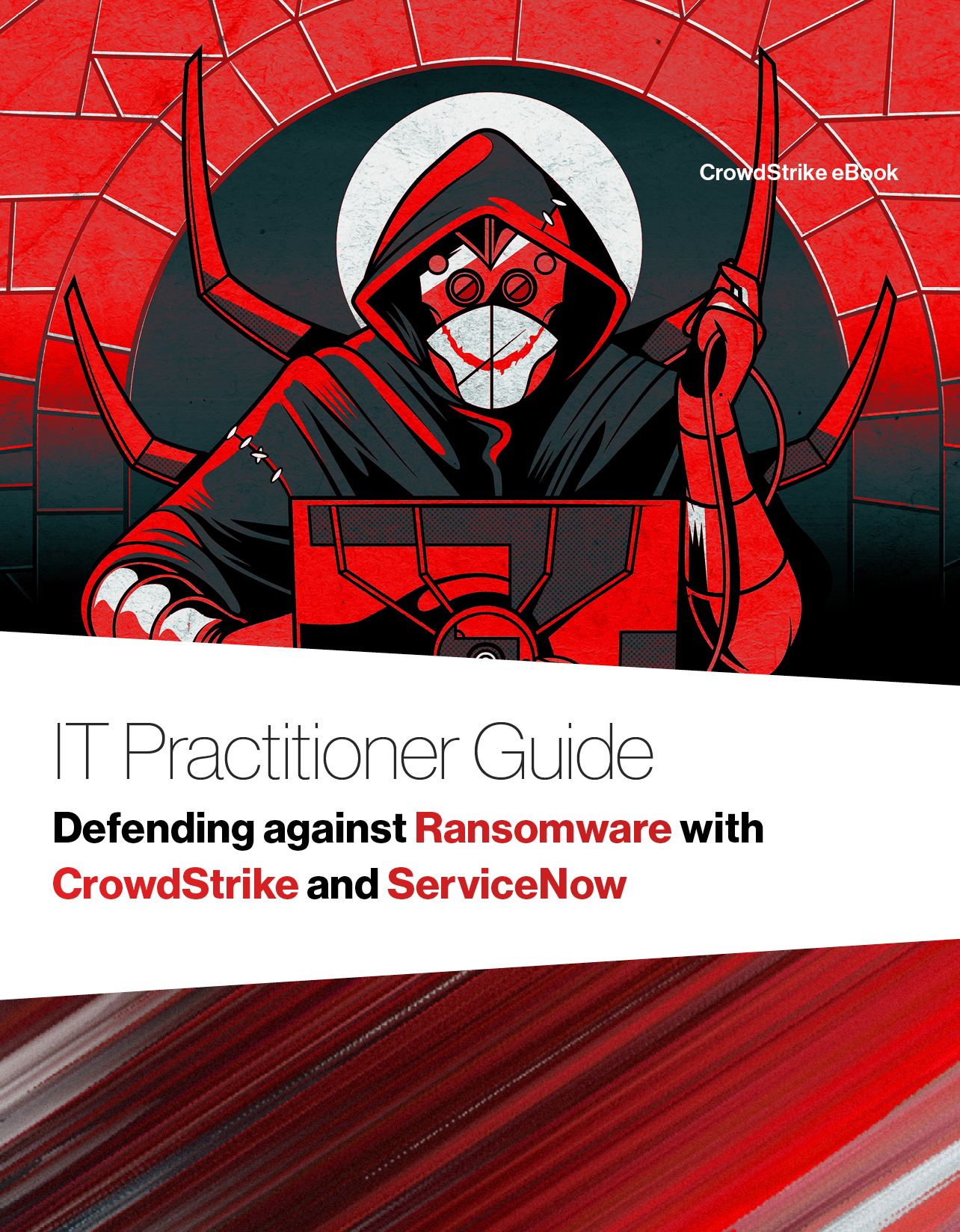 Learn how CrowdStrike and ServiceNow provide the weapons that organizations need to defend themselves against ransomware and other types of attacks.
Ransomware is one of the most serious cybersecurity threats facing organizations today. The past few years have seen a rise in such attacks and in the number of adversaries behind them, creating significant risk for enterprises in terms of lost or stolen data, business downtime and regulatory compliance issues.
CrowdStrike and ServiceNow forged a partnership combining their strengths and experience to enable organizations of any size to remain a step ahead of ransomware cybercriminals.
Download this eBook to understand why ransomware is such a major threat, and how the CrowdStrike and ServiceNow solutions can provide the weapons organizations need to defend against these and other cyberattacks.
Discover More at our

Resource Center
For technical information on installation, policy configuration and more, please visit the CrowdStrike Tech Center.
Visit the Tech Center