How to Navigate the Changing Cyber Insurance Market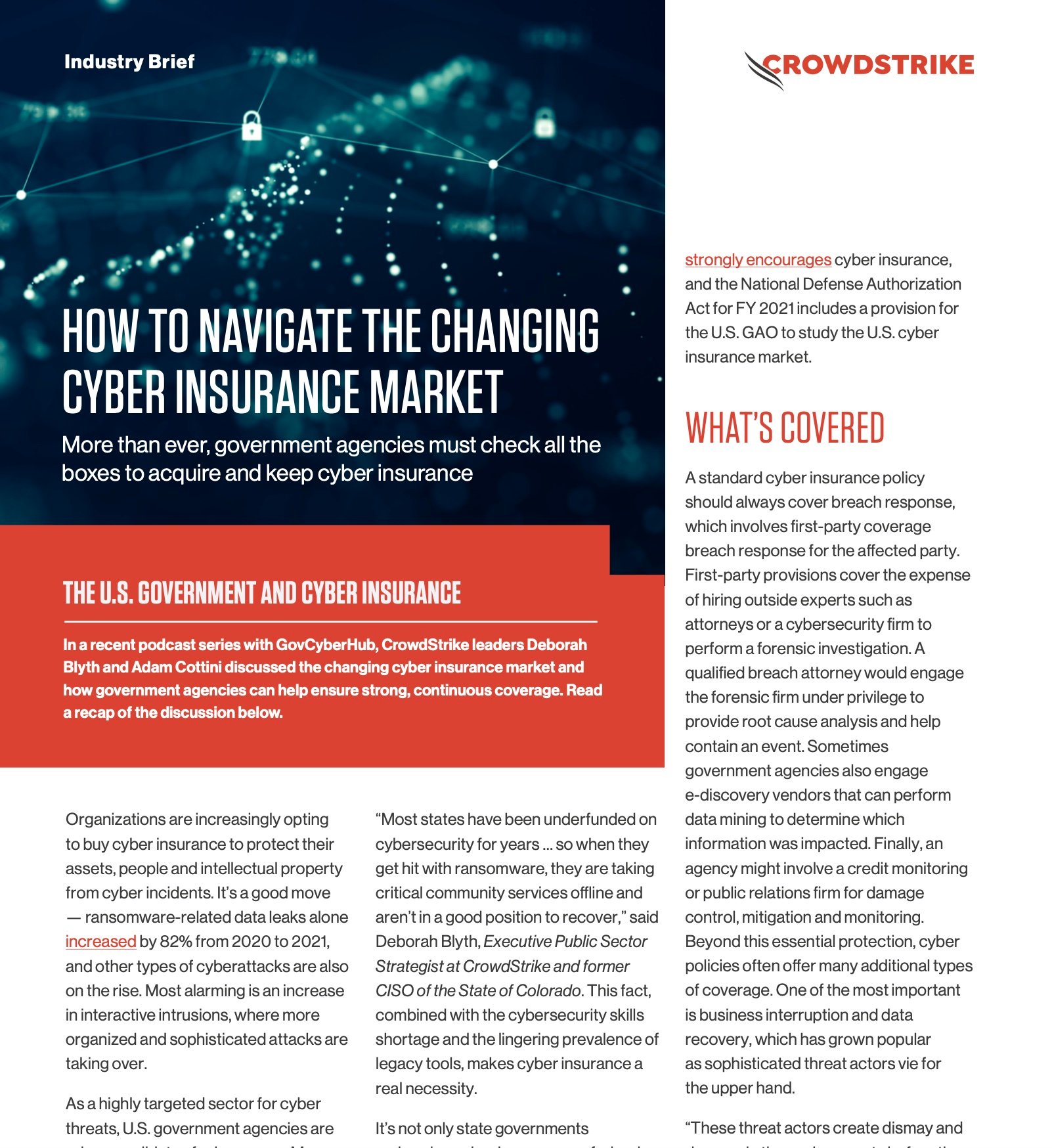 More than ever, government agencies must check all the boxes to acquire and keep cyber insurance
Ransomware attacks are increasing in both frequency and sophistication, and government agencies are the most targeted sector for ransomware attacks. Making matters worse, many agencies find themselves unprepared to defend against these modern attacks. Last year alone, ransomware-related data leaks increased by 82% over 2020.
As a result, many organizations are opting to purchase cyber insurance, which is obviously a good idea, but how do you cut through the noise and select a policy that meets your needs?
In a recent podcast series with GovCyberHub, CrowdStrike leaders Deborah Blyth and Adam Cottini discuss the changing cyber insurance market and how government agencies can ensure strong, continuous coverage. Complete the form to read a recap of their discussion, and learn more about:
Why government agencies need cyber insurance
What is covered in a standard cyber liability insurance policy
How the cvber insurance industry is changing, and what to expect from your Carrier
Discover More at our

Resource Center
For technical information on installation, policy configuration and more, please visit the CrowdStrike Tech Center.
Visit the Tech Center