Why EDR is the Path to XDR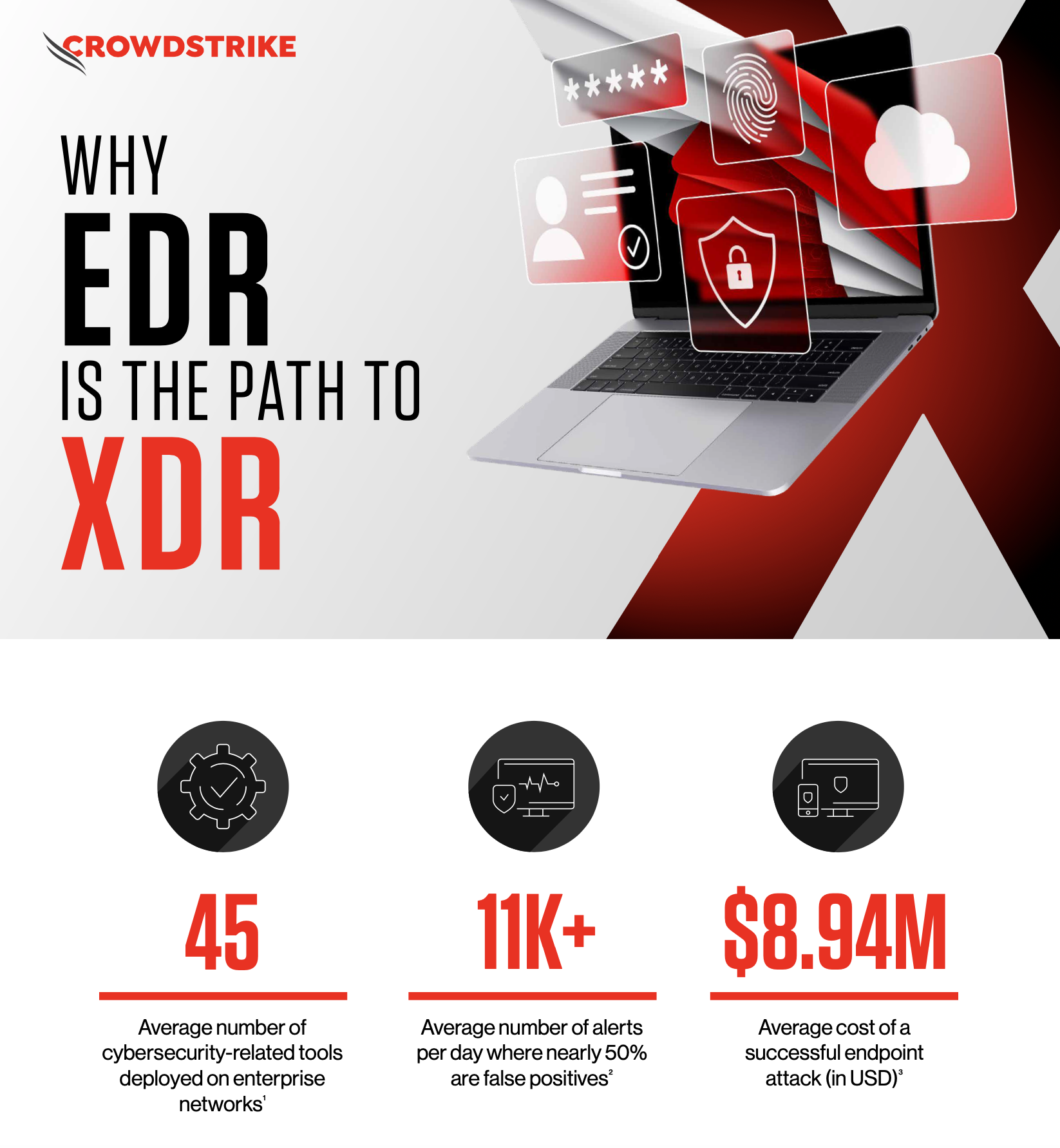 "Good XDR lives and dies by the foundation of good EDR."1
When organizations receive an average of 11,000 security alerts per day and nearly 50% of those are false positives1, how can security teams reduce risk and protect their organization's products, intellectual property (IP) and reputation when dealing with such volume?
Because endpoints are involved in every stage of a cyberattack, organizations must expand their ability to prevent breaches across the entire security stack. They must evolve their endpoint security to extended detection and response (XDR) — but not before starting with the right endpoint detection and response (EDR).
This infographic reveals: 
Why starting with EDR lays the foundation for successful XDR

What it means to extend beyond the endpoint 

How to progress your detection and response capabilities no matter where you are today
1 Why EDR is the Path to XDR, CrowdStrike, May 2022
Discover More at our

Resource Center
For technical information on installation, policy configuration and more, please visit the CrowdStrike Tech Center.
Visit the Tech Center