Cloud-Native Endpoint Protection for the Digital Era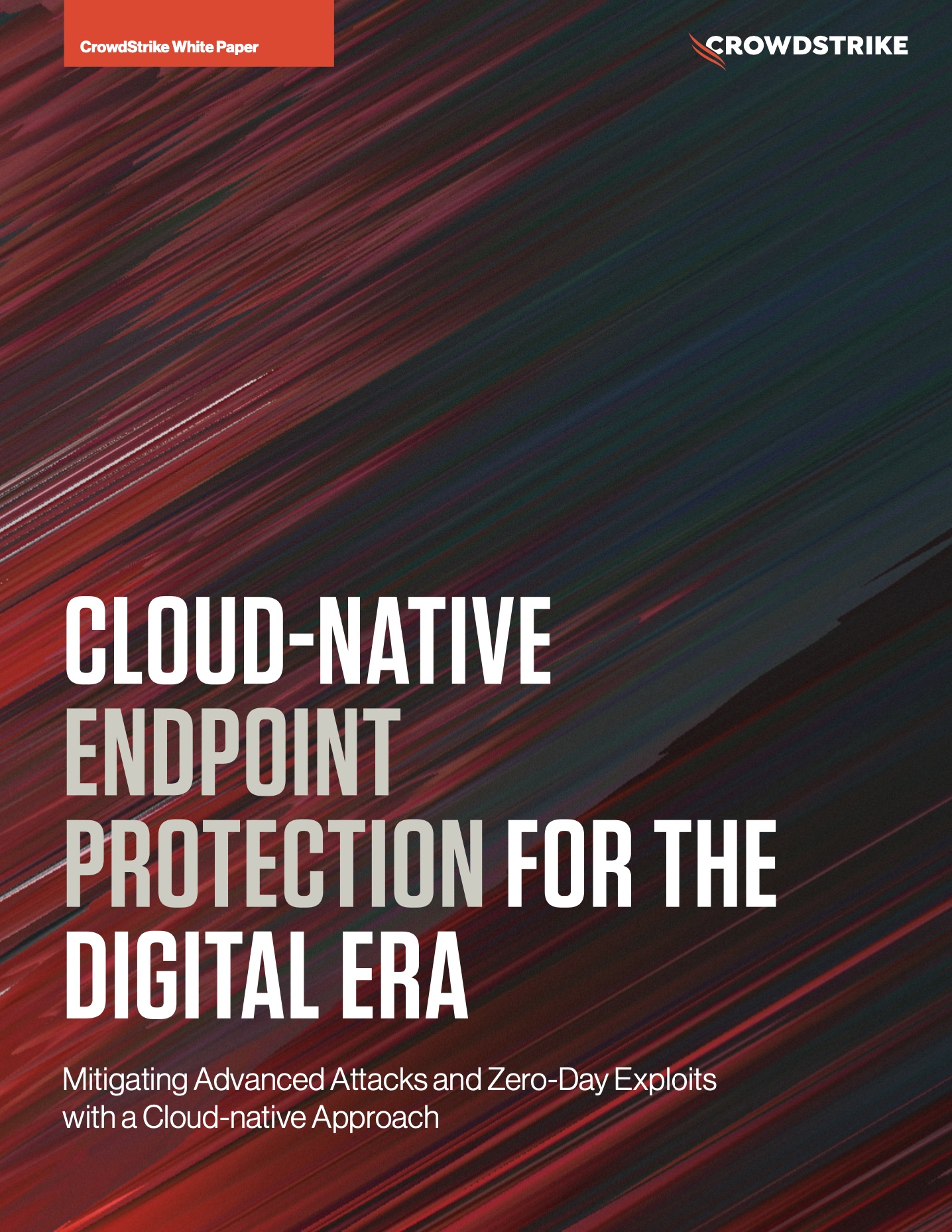 Forward-looking organizations are turning to cloud-native endpoint security solutions to eliminate complexity, reduce risk and uncertainty, and accelerate digital transformation. These next-generation, cloud-delivered solutions are specifically designed for today's digital businesses, where users access cloud applications and SaaS solutions from any location, at any time.
Cloud-native endpoint security solutions bring all the benefits of a cloud-based software delivery model to the world of endpoint security, helping businesses accelerate time-to-value, improve agility and scalability, and increase visibility and resiliency.
Download the white paper to:
• Learn why moving endpoint security to the cloud significantly tilts the advantage back in your favor and away from the attackers
• Get real guidance and insight into the benefits of cloud-enabled endpoint security for your organization
• Understand why moving to the Cloud provides CrowdStrike and its customers with enhanced ability to detect, prevent, and respond to sophisticated attacks, far surpassing the capabilities of existing on-premise security architectures
Discover More at our

Resource Center
For technical information on installation, policy configuration and more, please visit the CrowdStrike Tech Center.
Visit the Tech Center