The Security Risks of NTLM: Confronting the Realities of an Outdated Protocol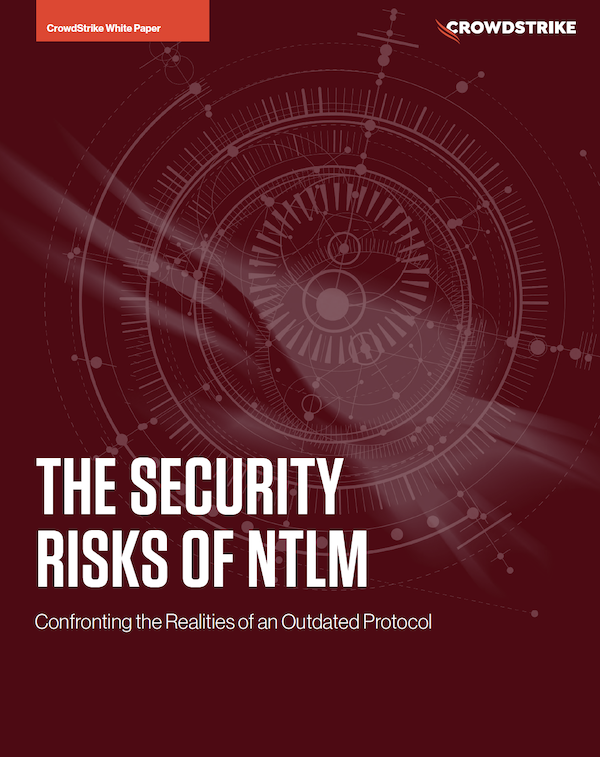 Today, NTLM presents one of the most significant cybersecurity challenges for enterprises, given its well-documented security flaws and susceptibility to simple attacks. For organizations to maintain security and reduce their threat exposure, it is critical to understand the vulnerabilities and challenges of NTLM, while developing a tailored strategy to restrict NTLM usage, monitor traffic, maintain up to date software patching, and enforce clear IT policies to limit NTLM risks.
Download this paper to learn more:
NTLM Background
How Does NTLM Work?
Survey of Top NTLM Issues?
Why are Solutions Difficult?
How Zero Trust and IATP Can Minimize NTLM Risks
Download now!
Discover More at our

Resource Center
For technical information on installation, policy configuration and more, please visit the CrowdStrike Tech Center.
Visit the Tech Center