Cyber resilience defined
If you follow cybersecurity news, chances are you regularly see references to cyber resilience. Though people use the phrase a lot, it's important to note that cyber resilience is more than just a buzzword. Cyber resilience is the concept that describes an organization's ability to minimize the impact of an adverse cyber event and restore their operational systems to maintain business continuity.
Adverse cyber events can negatively impact the availability, integrity, and confidentiality of an organization's network infrastructure and interrupt employee access to systems and associated data and services. These incidents may be intentional (most commonly from malicious attacks) or unintentional, originating from user errors, failed software updates, or rare natural disasters.
Regardless of how adverse cyber events originate, the objective of cyber resilience is to ensure organizations are prepared for these unexpected events and can anticipate, withstand, and adapt to adverse conditions. Cyber resilience also encompasses an organization's capacity to restore and recover regular operations after an event occurs.
The impact of cyberattacks and importance of cyber resilience
Cybercrime has rapidly grown in complexity and frequency. In fact, researchers predict more than 33 billion records will be stolen by cybercriminals in 2023, representing a 175% increase from in 2018.1
Just one successful cyberattack can have a devastating and long-lasting impact. Successful breaches cost organizations significantly in lost revenue, customer turnover, and data loss. It's hard for companies to recover from these interruptions to operations and resulting reduction in brand value. Even more worrisome, a successful data breach or ransomware attack can create the perfect storm that forces a company to shut down for good. In fact, 60% of small companies that suffer a cyberattack go out of business within six months.2
Strong cybersecurity practices have always been an essential component of a company's digital transformation success. But even the best security prevention controls can't stop every attack every time.
Because it's not a matter of if but when a successful attack will occur, organizations must move beyond prevention-only approaches and adopt a posture of cyber resilience. Remember, the ultimate objective of cyber resilience is to support an organization's ability to endure challenging circumstances when they occur.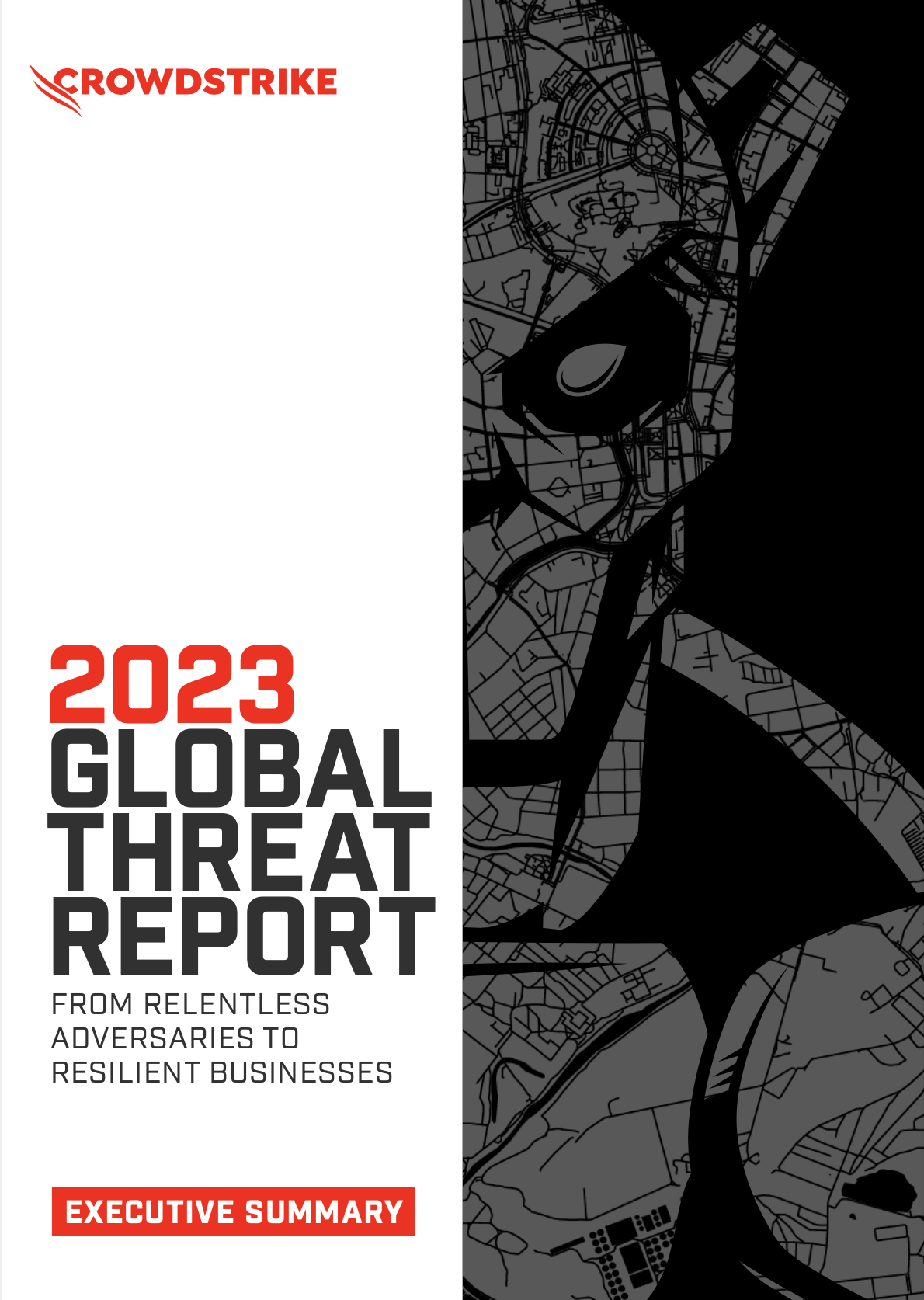 2023 Global Threat Report
Uncover notable themes, trends and events across the cyber threat landscape by downloading our 2023 Global Threat Report.
Download Now
The cyber resilience process
An effective cyber resilience framework is based on vigilance and visibility. Companies should ensure they have the necessary safeguards in place to remediate cyber incidents, safeguard important assets, and overcome obstacles that may arise when a cyber event occurs.
Organizations can effectively address threats while preserving the integrity of their business model if they implement a cyber resilience strategy. Your framework should include the following five key components:
Identify: Understand your environment and overall cyber risk
The ultimate goal for cybercriminals is to gain access to your high-value assets and data, so the first component of a cyber resilience program is to identify where your data resides and understand what's sensitive. You should also identify your critical business functions and assess the cyber risks that could potentially disrupt them.
Maintaining good IT hygiene with an inventory of your digital assets will give you visibility over the computers, applications, and accounts used in your environment, which is vital to understanding and managing the risks to your organization's network.
Protect: Implement appropriate safeguards to protect against a cybersecurity event
A sound cyber resilience framework protects your data, applications, and systems. Adopting strong protection measures for your extended environment (e.g., cloud, network, endpoints, and mobile devices) helps your organization defend against disruptive cyber events.
This key component also includes employee training and awareness, information security policies, identity management and access control, vulnerability management, and regular maintenance of your IT infrastructure.
Detect: Maintain visibility into your network so you can detect intrusions
Organizations must have the ability to detect attacks quickly so that they can rapidly respond and minimize the damage.
This includes having systems in place with comprehensive capabilities that allow you to monitor your extended environment for suspicious activity and malicious actors, enabling you to react to detected cyber threats and implement the appropriate response measures.
Respond: Have a response plan in place
Once you detect an attack, your organization needs to have a plan in place detailing how to respond. Response planning is important because it will help you react quickly when there's a security incident, allowing your organization to effectively minimize the impact and improve the recovery time.
This will give you a solid process for ensuring all key stakeholders know their roles and can act swiftly and with purpose when a response effort is required.
Recover: Access experts with the speed and skills to help your organization recover quickly
Business interruption is the greatest risk during an incident, so this last step in your cyber resilience plan focuses on getting your operations back to normal as quickly as possible. Recovering from an adverse cyber event requires expertise, so make sure you have access to experts with the skills necessary to help your organization fully recover from the attack. If you don't have these experts in house, outsource disaster recovery and response to a third-party vendor.
Your recovery should effectively contain the attack to stop it from moving into other systems or doing further damage. From there, you should eliminate any traces of the attack from the environment. This may entail remediating malware from all compromised hosts, closing or changing the passwords for compromised user accounts, and restoring systems from uncompromised backups.
Cyber resilience and cyber insurance
How does cyber insurance fit into a cyber resilience strategy?
Cyber insurance is an increasingly important aspect of an organization's cyber resilience plan. Cyber insurance generally covers your business's liability for a data breach involving sensitive customer information and is a critical component in mitigating losses from cyber events and establishing cyber resilience.
Cyber insurance can provide your company executives with a bit more peace of mind in a threat landscape where you always have to worry about the potential harm of a cybersecurity breach. And because of the protections it offers, the demand for cyber insurance is on the rise. In fact, the global cyber insurance market was valued at $13.3 billion USD in 2022 and is projected to grow to more than $84.6 billion USD by 2030.3
A cyber resilience plan can reduce operational downtime from several weeks to hours or days, and cyber insurance can compensate your organization for the expenses of that recovery and any lost income while operational capacity was limited.
Role of employee training and awareness in cyber resilience
Employees are your company's best asset, but they're also the weakest link in protecting against cyber threats. The human element (e.g., falling for phishing, clicking on a malicious link, or simple human error) continues to drive security incidents.
You can transform your employees into good stewards of your cyber resilience plan by implementing a cybersecurity training program that provides your employees with ongoing education. Employee training and awareness deliver impressive results, and companies report reducing internal cyber risk from 60% to 10% within the first 12 months of providing employees with regular training.4
Your program should educate employees about common security risks, promote responsible online behavior, and outline steps to take when they believe an attack may be in progress. Additionally, the training should be a mandatory task completed by every employee, regardless of level, location, or job scope. And because employees have varying access to sensitive data, it's always helpful to tailor your learning modules based on job type, level of experience, and location.
CrowdStrike's Approach
Organizations must manage the balance between risk mitigation and budget and resource constraints. Ultimately, with adversary trends increasing the odds of a cyber event becoming a reality, IT and security teams should take steps to adopt a cyber resilience framework.
CrowdStrike tracks more than 200 adversaries across the globe. We maintain extensive threat intelligence on the trends, tactics and techniques used by these threat actors to exploit, disrupt and threaten various industries in the nation.