Unstoppable Innovations CrowdCast Series - Part 2: Shut Down Adversary Opportunities with Proactive Exposure Management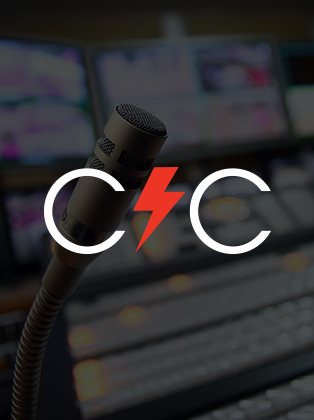 On Demand
In this digital age, your overall attack surface continues to expand exponentially. 62% of enterprises stated their assets have grown in the past two years, underscoring the pervasive nature of this challenge. As your organization's attack surface expands, the need for effective exposure management becomes increasingly critical. It's worth noting that a staggering 76% of enterprises have already experienced an attack that originated from an unknown asset. Defenders often find themselves in a perpetual game of catch-up, relying on costly and complex scanning tools without the crucial context about their adversaries.
Sophisticated adversaries like FANCY BEAR have a keen understanding of this evolving landscape. They view the modern enterprise as a buffet of exposures, any one of which could easily lead to an organization's crown jewels. To defend against these threats, several key questions must be answered: How exposed is your organization? Where are your critical assets located? What is the level of intrusion risk your organization faces?
In Part 2 of the Unstoppable Innovations CrowdCast Series, we'll dive into the realm of assets and exposures, providing you with valuable insights to mitigate vulnerabilities to help you proactively shut down adversary opportunities.
What to expect:
Learn the fundamentals of an effective Exposure Management approach.
Explore the shortcomings of traditional vulnerability management tools and see why they're unfit for the modern enterprise.
Watch CrowdStrike Falcon® Exposure Management in action, and see how it leverages AI, world-class adversary intelligence, and power of the Falcon platform.
Join us as we equip you with the knowledge of exposure management approaches necessary to stay one step ahead of adversaries.
Missed any of the sessions in the four-part Unstoppable Innovations CrowdCast Series? You can still catch them on demand or register for upcoming sessions.
Speakers:
Bei Wang, Senior Product Marketing Manager, Vulnerability Management, CrowdStrike
Daniel Kahan, Director of Product Management, CrowdStrike
Mathew Cox, Sales Engineer Manager, CrowdStrike (ANZ)
Featured Speakers
Bei Wang
Sr. Product Marketing Manager, Vulnerability Management, CrowdStrike
Bei Wang is a Senior Product Marketing Manager at CrowdStrike, focusing on Vulnerability and Exposure Management. Bei has extensive experience in cybersecurity and enterprise IT, having held product marketing positions at technology startups as well as larger vendors including Rapid7, Akamai, Sungard and Red Hat. She is passionate about a holistic approach to cybersecurity and in demystifying vulnerability management. Bei is a graduate of MIT.
Daniel Kahan
Director, Product Management, CrowdStrike
Daniel Kahan is the Director of Product Management leading the Exposure Management product at CrowdStrike. In this capacity, he is responsible for the product's vision, strategy and execution. Daniel has led exposure management and related products for the last seven years and has been at the forefront of innovations that improve the ability for teams to prioritize and automate their work. He holds two patents in the field and an MBA from the UCLA Anderson School of Management.
Mathew Cox
Sales Engineer Manager, CrowdStrike (ANZ)
Discover More at our

Resource Center
For technical information on installation, policy configuration and more, please visit the CrowdStrike Tech Center.
Visit the Tech Center