CrowdStrike and Abnormal Security Integration Discovers and Remediates Compromised Email Accounts and Endpoints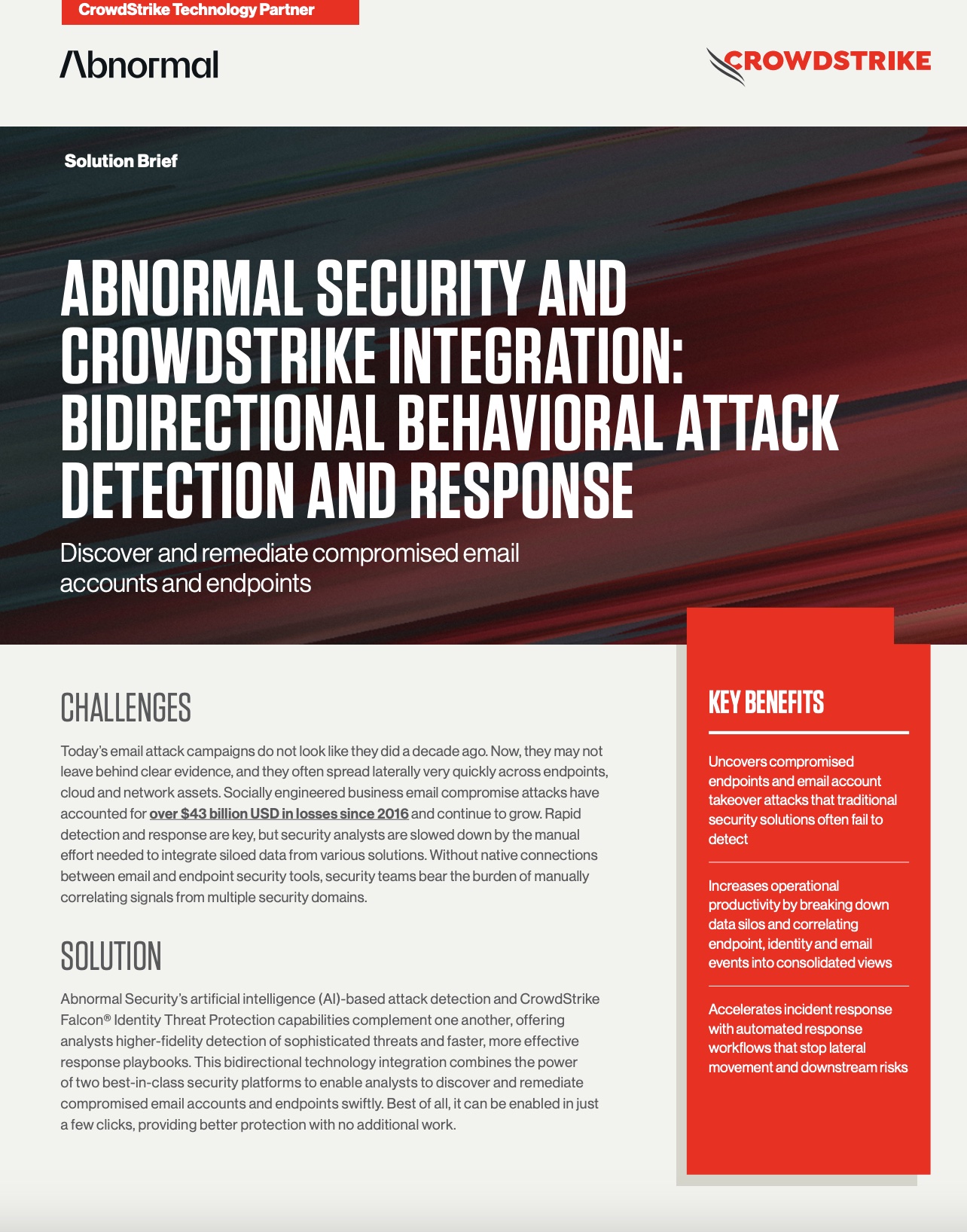 Partnering to stop breaches through AI-based threat detection and response
Today's email attack campaigns do not look like they did a decade ago. Now, they may not leave behind clear evidence, and they often spread laterally very quickly across endpoints, cloud and network assets.
Abnormal Security's artificial intelligence (AI)-based attack detection and CrowdStrike Falcon® Identity Threat Protection capabilities complement one another, offering analysts higher-fidelity detection of sophisticated threats and faster, more effective response playbooks. This bidirectional technology integration combines the power of two best-in-class security platforms to enable analysts to swiftly discover and remediate compromised email accounts and endpoints.
Discover More at our

Resource Center
For technical information on installation, policy configuration and more, please visit the CrowdStrike Tech Center.
Visit the Tech Center