AWS Migration Made Secure – How CrowdStrike Protects Your Journey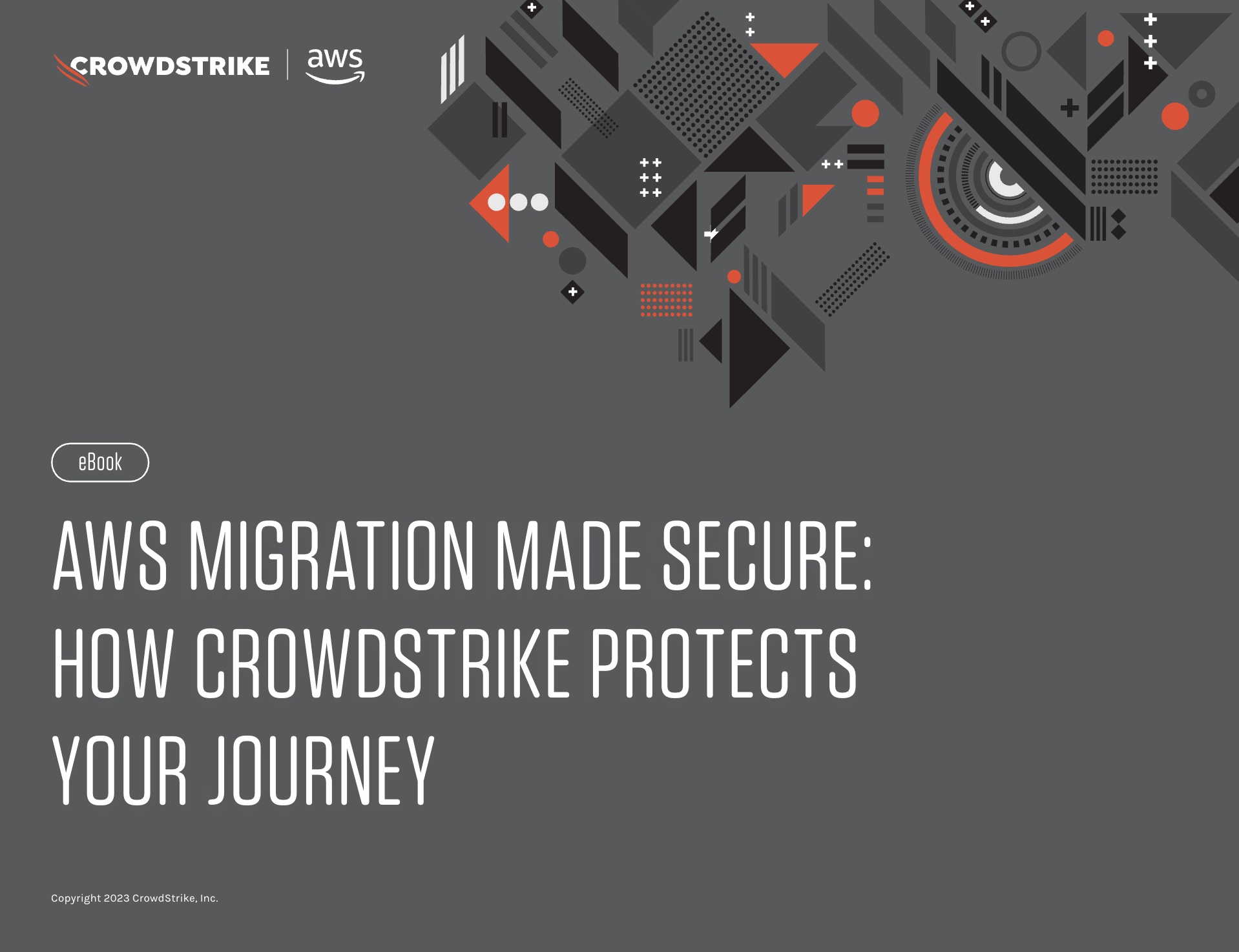 The Future of Business is in the Cloud
The cloud has become the new normal as companies realize the benefits of migrating to AWS. For most organizations, the question isn't "if" anymore; it's "how fast can we move?" and "what are we moving first?
From lifting-and-shifting workloads to application modernization, a migration to AWS enables new levels of agility and innovation, as well as opportunities to reduce costs.
Wherever you are on your journey, CrowdStrike offers full breach protection so you maintain a secure AWS environment. Gain complete visibility into all your AWS resources, as well as protection for workloads, hosts, and containers. Download this eBook to learn about the four main phases of a cloud migration journey and how CrowdStrike has helped organizations prioritize security at every phase.
Discover More at our

Resource Center
For technical information on installation, policy configuration and more, please visit the CrowdStrike Tech Center.
Visit the Tech Center