Back to Tech Center
CrowdStrike Falcon® Intelligence – Intelligent Alerts for a Remote Workforce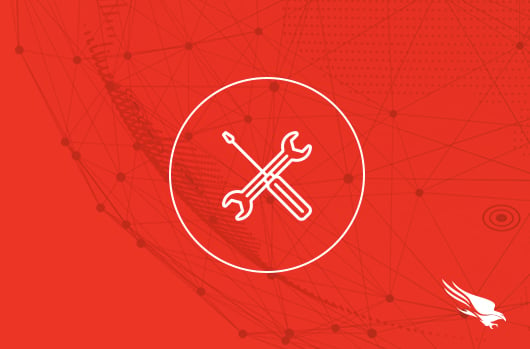 Introduction
The widespread impact of the new coronavirus has not deterred cyber adversaries. In fact, quite the opposite is happening. In times of crisis, adversaries often try to exploit the situation, prey on the fear and escalate attacks. As ransomware and nation-state attacks increase, how can organizations help security teams not only manage the additional workload, but also work smarter and accelerate incident triage, prioritization and response? 
Work Smarter with Threat Intelligence
As the threat landscape continues to evolve, security teams need all the help they can get to effectively prevent, detect and respond to threats. The more security teams know about who is attacking them, why they are being targeted and how attacks work, the better prepared they are to defend. Implementing threat intelligence solutions promises to provide the necessary context to help teams quickly understand an attack and deploy proactive countermeasures.
It has been proven that incorporating threat intelligence into the security operations team workflow does significantly enhance the speed and efficiency, not to mention the accuracy, of threat investigations. However, many organizations don't have the time, skill and resources to integrate — let alone create — relevant threat intelligence. As the pace of attacks accelerates, they remain bogged down in noise and false positives, without focusing on the most relevant threats to their organization.
Solution
Built on the CrowdStrike Falcon®® platform, CrowdStrike® CROWDSTRIKE FALCON® INTELLIGENCE™ brings endpoint protection to the next level by analyzing high-impact threats taken directly from endpoints that are protected by CrowdStrike. CrowdStrike Falcon® Intelligence automatically investigates incidents and accelerates alert triage and response. Built into the Falcon platform, it is operational in seconds.

CrowdStrike Falcon® Intelligence threat intelligence is presented as part of the incident workflow, providing risk scores to enable prioritization, attribution to identify the attackers intent and tradecraft, malware analysis to expose the attack behavior, and indicators of compromise to strengthen defenses and implement countermeasures. By automatically enriching detections with threat intelligence, CrowdStrike Falcon® Intelligence helps smaller teams achieve a level of protection that would normally be out of reach and helps larger teams make each of their analysts more effective.

CrowdStrike Falcon® Intelligence provides security teams with comprehensive threat intelligence to inform effective, prioritized responses, making remediation efforts more efficient and strategic.
Closing
Get immediate time to value, extend your visibility and protect your organization regardless of physical location. Try CrowdStrike's Falcon platform for free: https://go.crowdstrike.com/try-falcon-prevent.html
Content Provided by Kurt Baker
More resources

Related Content