CrowdStrike vs. Trellix
Don't settle for yesterday's security to defend against today's threats. Elevate your security operations with CrowdStrike.
Why customers choose CrowdStrike vs. Trellix

Security that can't get off
the ground
Trellix's heavy agent requires an endpoint reboot on deployment and bogs down systems with its high resource requirements. Taxing deployment and platform maintenance makes just getting started with Trellix a challenge.
See the CrowdStrike difference
CrowdStrike difference
Our single, lightweight CrowdStrike Falcon® agent deploys in minutes to hundreds of thousands of endpoints and updates automatically to simplify operations and ensure security teams are focused on preventing breaches, not on maintenance.

Coverage gaps that lead
to compromise
Trellix's security is based on signature-based antivirus (AV) that misses modern-day threats and leaves companies vulnerable to compromise. With poor visibility, customers have no way to hunt threats that easily bypass their legacy detection engine.
See the CrowdStrike difference
CrowdStrike difference
AI-powered detection capabilities with fully integrated threat intelligence stops the most sophisticated adversaries across the entire digital infrastructure — all without using legacy signatures.

Multiple agents and conflicting UIs with overlapping functionality
Trellix's offering is stitched together from disparate security acquisitions, creating a disjointed user experience that leads to ineffective security. Products from acquisitions with overlapping capabilities are still sold separately with no integration, separate agents, and different management consoles.
See the CrowdStrike difference
CrowdStrike difference
Falcon's single console and single agent ecosystem creates a cohesive user experience that streamlines workflows and lets security teams do their jobs faster and more effectively.
"I was a McAfee customer for 20 years before switching. It was like night and day, where McAfee is old technology, and CrowdStrike Falcon is new technology. On a scale of one to 10, McAfee is at one and CrowdStrike Falcon is at 10. There is a really big difference."
PeerSpot
Read review
"Previous to CrowdStrike, our organization was using McAfee VSE with McAfee ePolicy Orchestrator (ePO). Switching from McAfee to CrowdStrike, we saw a reduction in resources being used on both the workstations and servers. Since moving to CrowdStrike, we have not looked at other endpoint management solutions."
PeerSpot
Read review
Compare CrowdStrike to Trellix
Deployment
Seamless deployment enables instant time-to-value
The single, lightweight Falcon agent deploys in minutes and is immediately operational — no reboot or on-premises infrastructure required. Full platform functionality is delivered from a single console with an automated update process, ensuring the latest security capabilities.
Complex deployment slows down security
Endpoints require a reboot on install, and on-premises infrastructure may be required for delivery. Full platform functionality requires multiple separate consoles, with its own update process for former McAfee and FireEye products. Trellix has known performance issues and suffers from a heavy agent.
Detection capabilities
Advanced detections purpose-built for modern security
Superior detection coverage across your entire digital infrastructure, leveraging cutting-edge AI and behavioral indicators of attack to generate high-fidelity alerts for even the most advanced threats.
Legacy detections not suited for modern security
Detection framework relies on legacy signatures and lacks robust behavioral protection, leaving customers vulnerable to previously unseen threats. The platform lacks ML capabilities for Mac and Linux, and capabilities are inconsistent across different operating systems.
Visibility and threat hunting
Award-winning EDR
Continuous raw event recording provides unparalleled visibility. Hunt for sophisticated threats with full endpoint telemetry at industry-leading speed and scale, regardless of whether hosts are online or offline.
Limited EDR with poor visibility
With EDR data stored on the sensor, the platform needs to reach out to the endpoint to access full telemetry. Visibility is restricted when endpoints are offline, making threat hunting and alert investigation difficult.
Threat intelligence
Industry-leading threat intel
Fully integrated, world-class threat intelligence enables security analysts to do their jobs faster and more effectively. Leverage a list of recently published IOCs, threat actor attribution, and an automated malware sandbox, all within a single user interface for maximum context.
Lagging threat intel that provides little value
Native threat intelligence is limited to a known database of hashes and IPs. There is no threat attribution, no adversary tactic discovery, and no automated malware sandbox.
Managed services
No managed services
No in-house services for MDR, managed threat hunting, or hands-on remediation.
Ranked #1 in EDR, EPP, & XDR
by our customers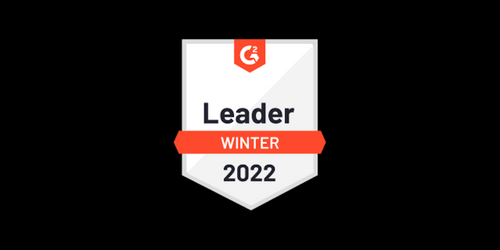 G2
#1 in EDR (Enterprise, Mid-Market, Overall)

#1 in XDR (Enterprise, Overall)

#1 in Threat Intelligence, and Enterprise Antivirus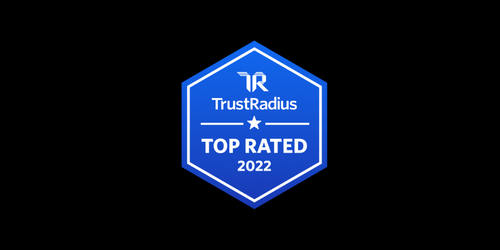 TrustRadius
Won Top Rated Award for EPP and XDR

Received Additional Top Rated Awards for -- Antivirus, Cloud Computing Security, Incident Response, Intrusion Detection, MDR, Threat Intelligence, Vulnerability Management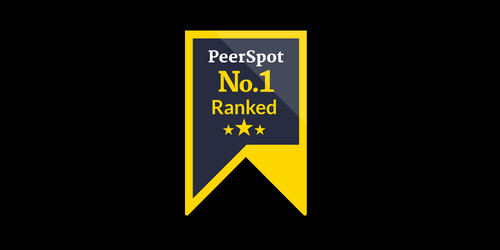 PeerSpot
#1 Ranked Badge in EDR

#1 Ranked Badge in MDR, Anti-Malware, Threat Intelligence Platforms


Don't use legacy security to detect modern threats. Try CrowdStrike's industry-leading Falcon platform today.
Start now
Customer stories
Virgin Hyperloop
Globe Telecom
Protecting All Companies,
from Small Business to Enterprise