Report on Nigerian Business Email-Compromise Threat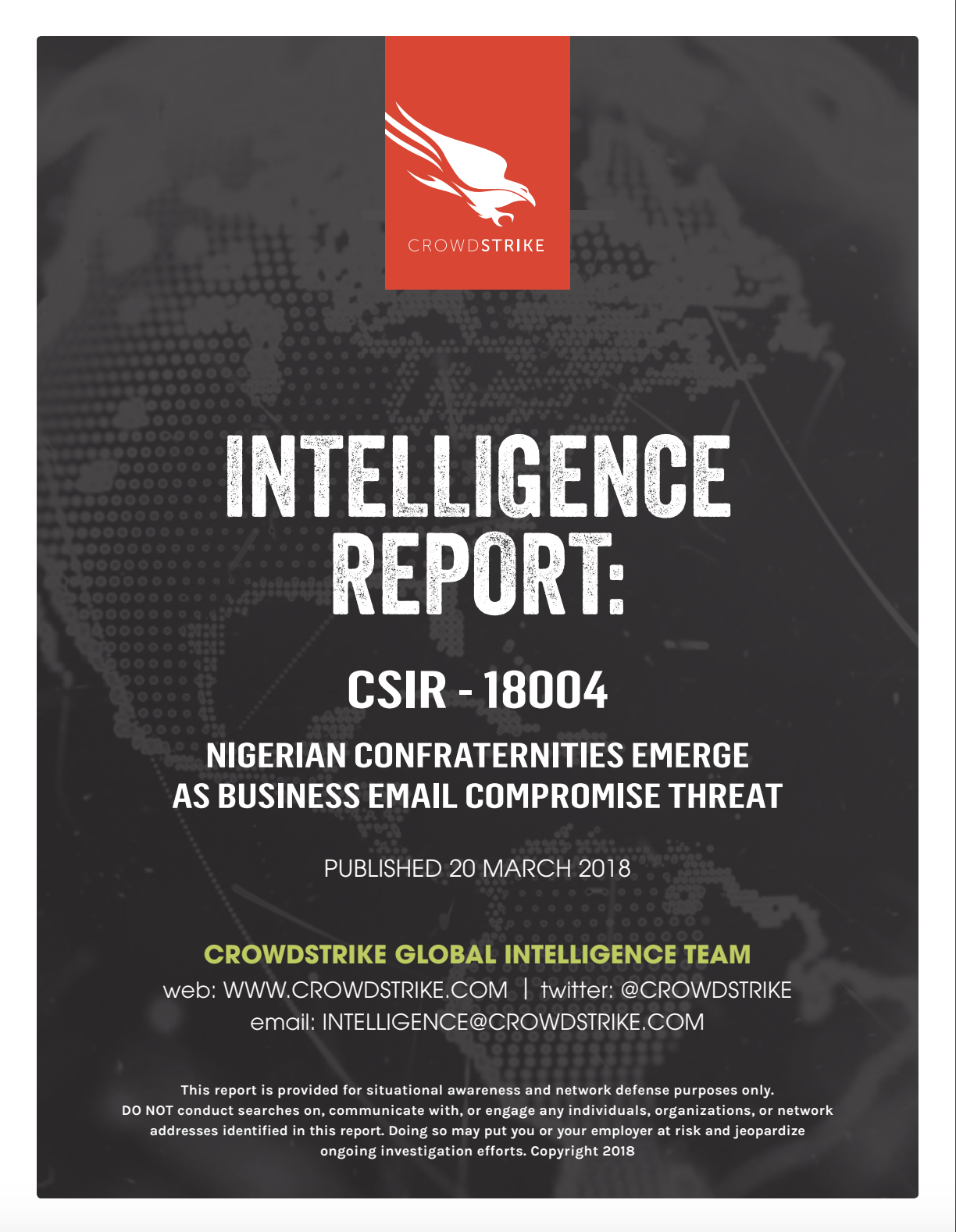 In 2017, CrowdStrike has observed three different types of BEC scams: wire transfer attempts, payroll fraud, and compromises that have led to follow-on spam campaigns. In many BEC cases, CrowdStrike has observed Office 365 (or Google suites) being compromised because two-factor authentication (2FA) was not enabled.
For technical information on installation, policy configuration and more, please visit the CrowdStrike Tech Center.
Visit the Tech Center