The GDPR General Data Protection Regulation and Cybersecurity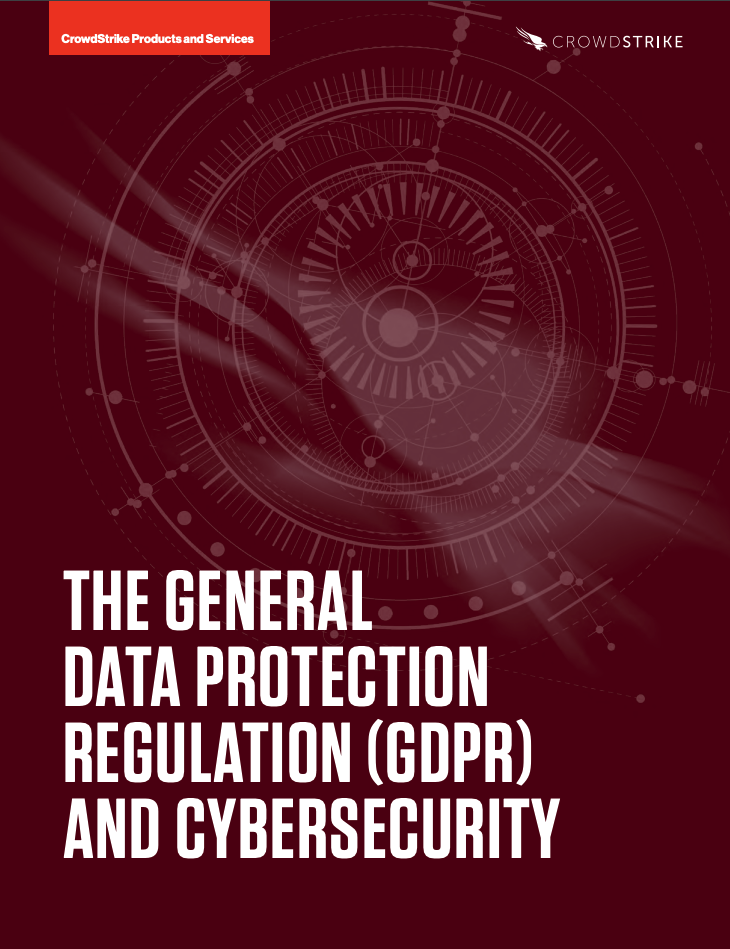 Get an overview of the GDPR, how it may affect your organization and why cybersecurity is a key component of data protection
The General Data Protection Regulation (GDPR) is the European Union's (EU) personal data protection law. The GDPR aims to protect the privacy of EU citizens by imposing a unified set of rules on all organizations that process personal data originating from the EU. Notably, the regulation applies not only to European entities but also to non-EU organizations processing EU personal data, regardless of location. The GDPR also raises the stakes for noncompliance. For example, administrative fines for violating the GDPR can reach up to €20 million or four percent of annual worldwide revenue, whichever is greater.
To help clarify the cybersecurity requirements of GDPR, CrowdStrike®️ has created a new report, "The GDPR Data Protection Regulation and Cybersecurity." The report provides an overview of the regulation and its scope, revealing why cybersecurity is a key component of GDPR compliance.
Read this report to learn:
The people, organizations and data that are subject to GDPR rules
The six principles the GDPR prescribes for processing personal data
Data breach prevention and notification requirements
How the CrowdStrike Falcon®️ platform can be a GDPR compliance asset
Discover More at our

Resource Center
For technical information on installation, policy configuration and more, please visit the CrowdStrike Tech Center.
Visit the Tech Center