CrowdStrike Falcon Zero Trust Risk Score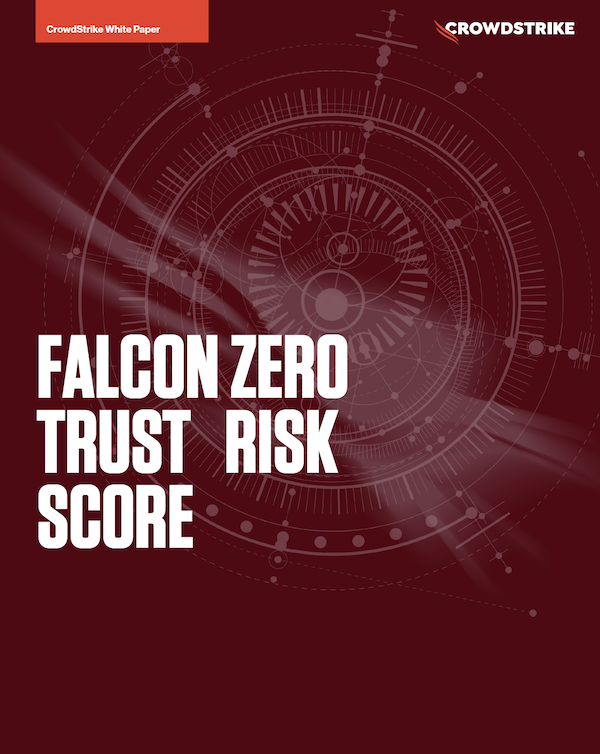 The Falcon Zero Trust Risk Score is a dynamic score resulting from the activities and the behavior of a user or computer account. It is based on the entire account information available, and, to a large extent, it represents the likelihood of the account being successfully breached by a malicious attacker or of an insider going rogue.
Download this whitepaper and learn:
How Identity threat risk scoring works
Differentiators of the Zero Trust risk score model
How to interpret the risk score
What is included in the risk score
Discover More at our

Resource Center
For technical information on installation, policy configuration and more, please visit the CrowdStrike Tech Center.
Visit the Tech Center