City of Las Vegas Case Study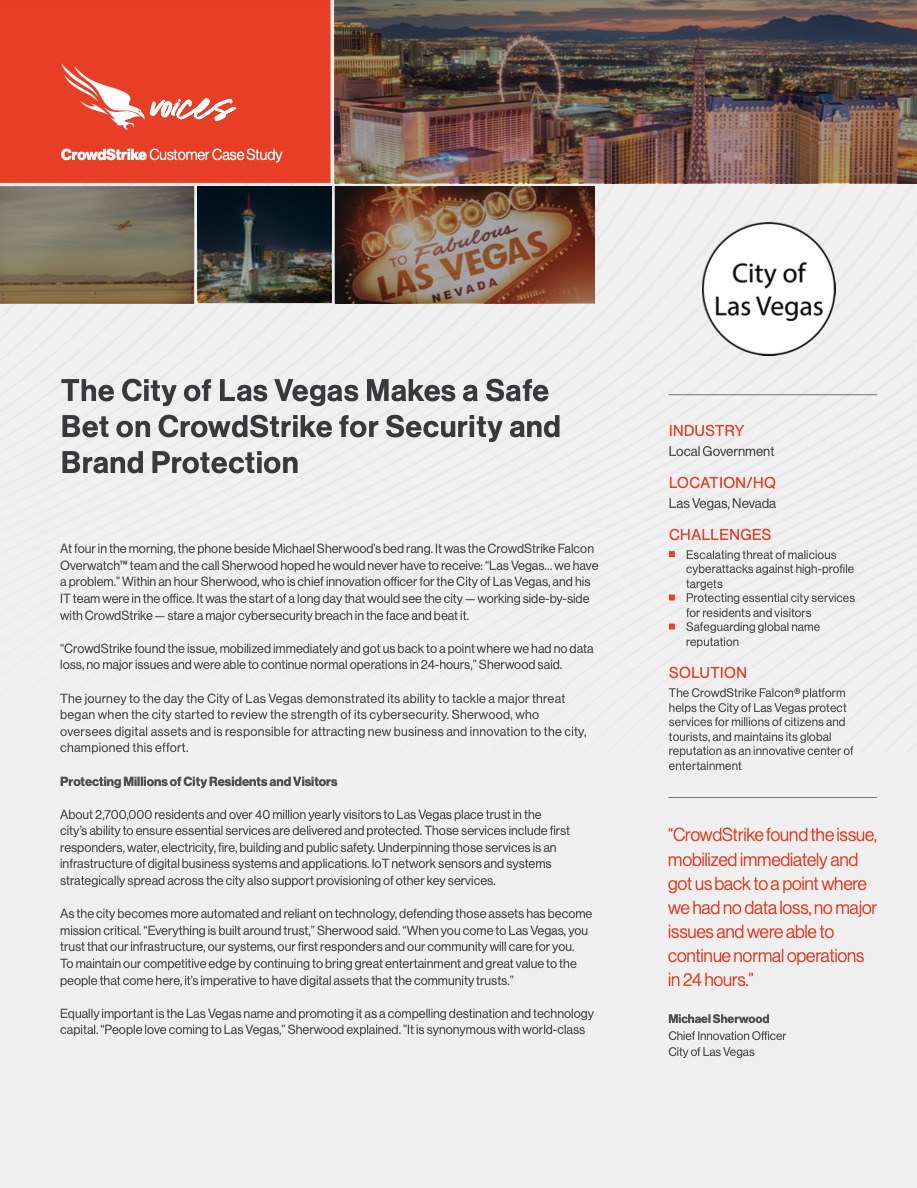 About 2,700,000 residents and over 40 million yearly visitors to Las Vegas place trust in the city's ability to ensure essential services are delivered and protected. The City of Las Vegas has deployed a comprehensive endpoint and managed security solution based on the CrowdStrike Falcon®️ platform and a range of security tools and services.
At four in the morning, the phone beside Michael Sherwood's bed rang. It was the CrowdStrike® Falcon OverWatch™ team and the call Sherwood hoped he would never have to receive: "Las Vegas… we have a problem." Within an hour Sherwood, who is Chief Innovation Officer for the City of Las Vegas, and his IT team were in the office. It was the start of a long day that would see the city — working side-by-side with CrowdStrike — stare a major cybersecurity breach in the face and beat it.
"CrowdStrike found the issue, mobilized immediately and got us back to a point where we had no data loss, no major issues and were able to continue normal operations in 24-hours." Michael Sherwood Chief Innovation Officer, City of Las Vegas
Discover More at our

Resource Center
For technical information on installation, policy configuration and more, please visit the CrowdStrike Tech Center.
Visit the Tech Center