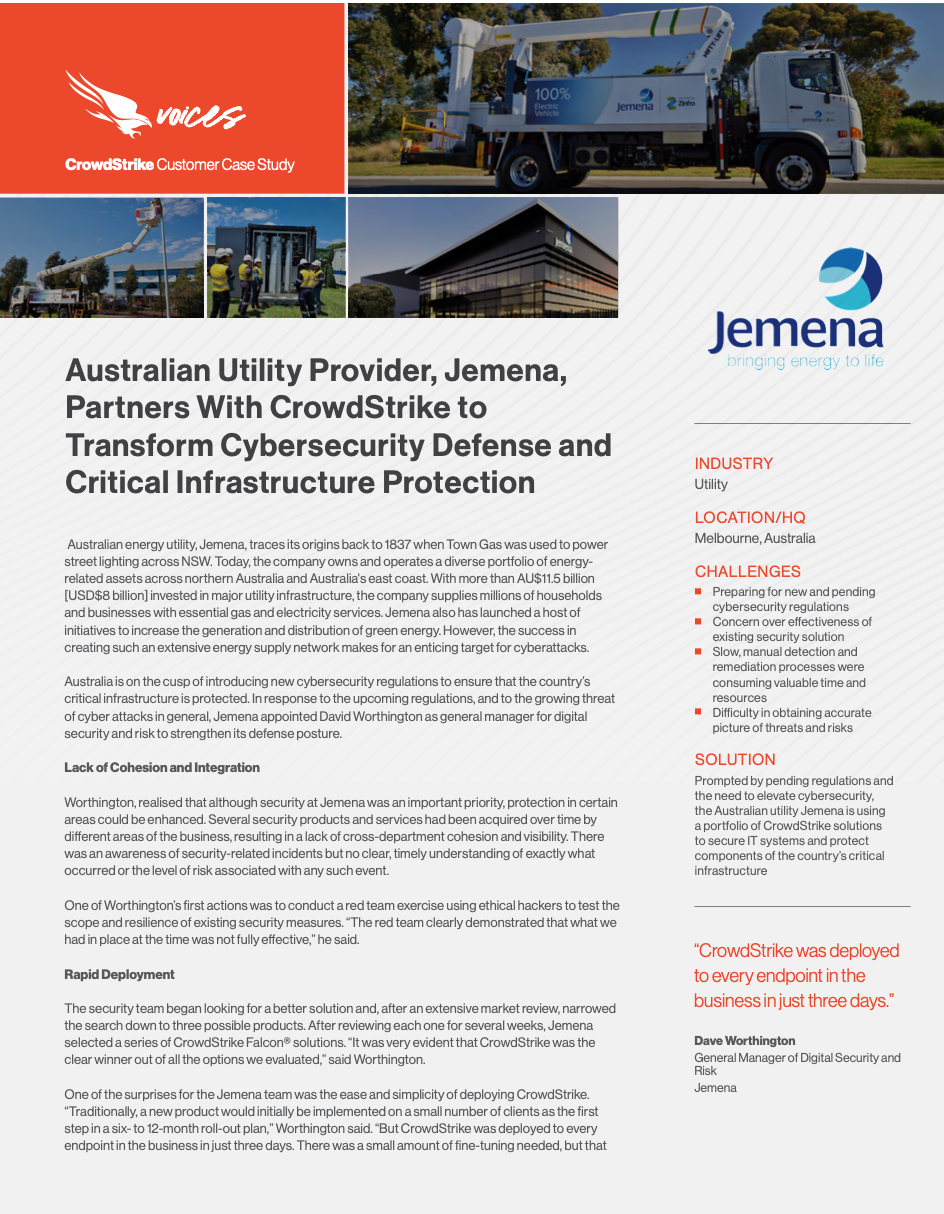 Australian energy utility, Jemena, traces its origins back to 1837 when Town Gas was used to power street lighting across NSW, Australia. Today, the company owns and operates a diverse portfolio of energy related assets across northern Australia and Australia's east coast.
Prompted by pending regulations and the need to elevate cybersecurity, the Australian utility Jemena is using a portfolio of CrowdStrike solutions to secure IT systems and protect components of the country's critical infrastructure
"For the first time, I have the data I need to confidently talk to the executive committee and accurately communicate the levels of risk we're seeing across our users, servers, and networks," explains Dave Worthington, General Manager of Digital Security and Risk, Jemena.
"The key thing about CrowdStrike solutions is that they are effective and very easy to use. The information I need to manage security for the business is intuitive and always right there in front of me."
Discover More at our

Resource Center
For technical information on installation, policy configuration and more, please visit the CrowdStrike Tech Center.
Visit the Tech Center