Falcon Network Security Monitoring Data Sheet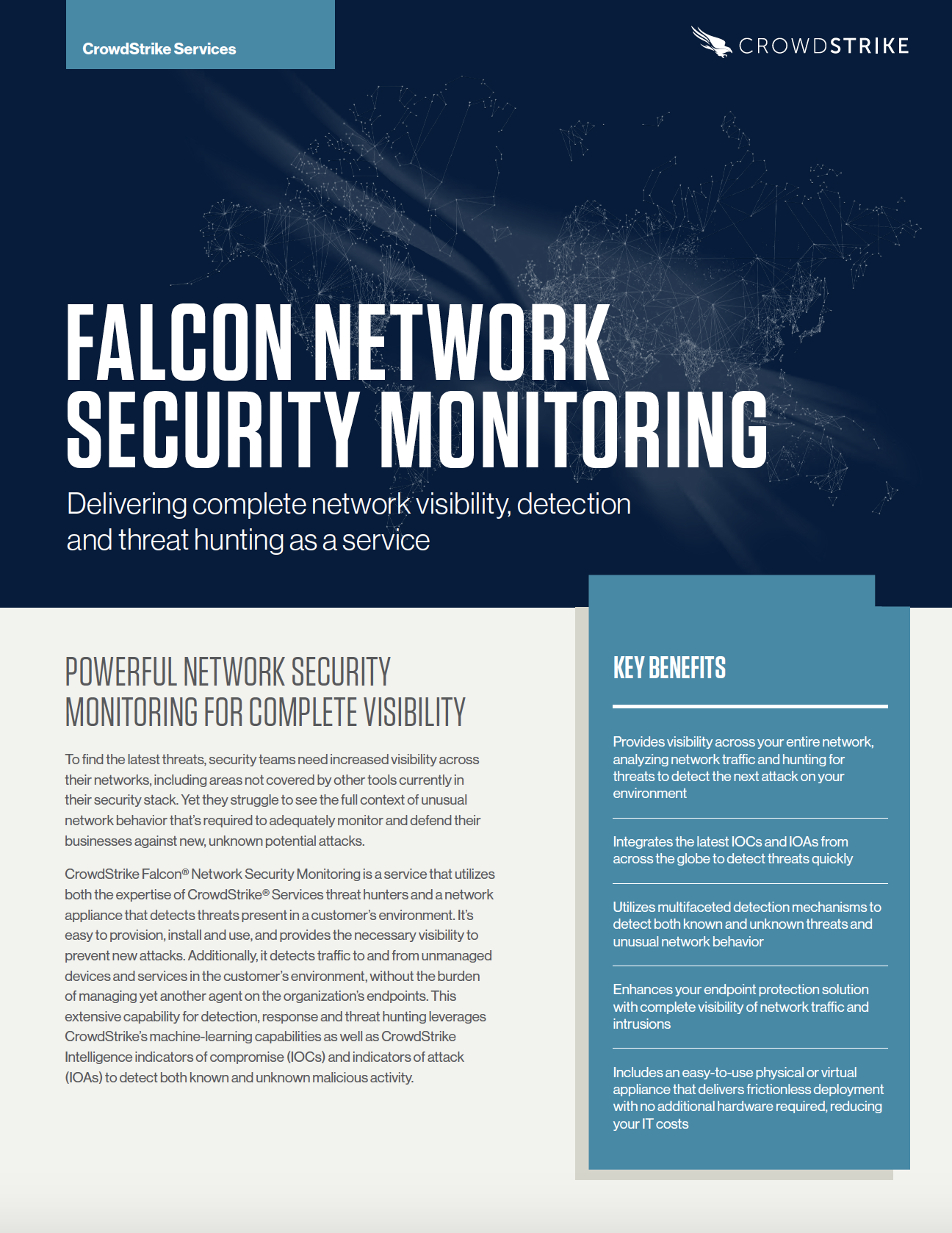 Delivering complete network visibility, detection and threat hunting services
To find the latest threats, security teams need increased visibility across their networks, including areas not covered by other tools currently in their security stack. Yet they struggle to see the full context of unusual network behavior that's required to adequately monitor and defend their businesses against new, unknown potential attacks.
CrowdStrike Falcon® Network Security Monitoring is a service that utilizes both the expertise of CrowdStrike® Services threat hunters and a network appliance that detects threats present in a customer's environment. It's easy to provision, install and use, and provides the necessary visibility to prevent new attacks. Additionally, it detects traffic to and from unmanaged devices and services in the customer's environment, without the burden of managing yet another agent on the organization's endpoints. This extensive network security capability for detection, response and threat hunting leverages CrowdStrike's machine-learning capabilities as well as CrowdStrike Intelligence indicators of compromise (IOCs) and indicators of attack (IOAs) to detect both known and unknown malicious activity.
Discover More at our

Resource Center
For technical information on installation, policy configuration and more, please visit the CrowdStrike Tech Center.
Visit the Tech Center