Hunter AI Store Partner Solution Brief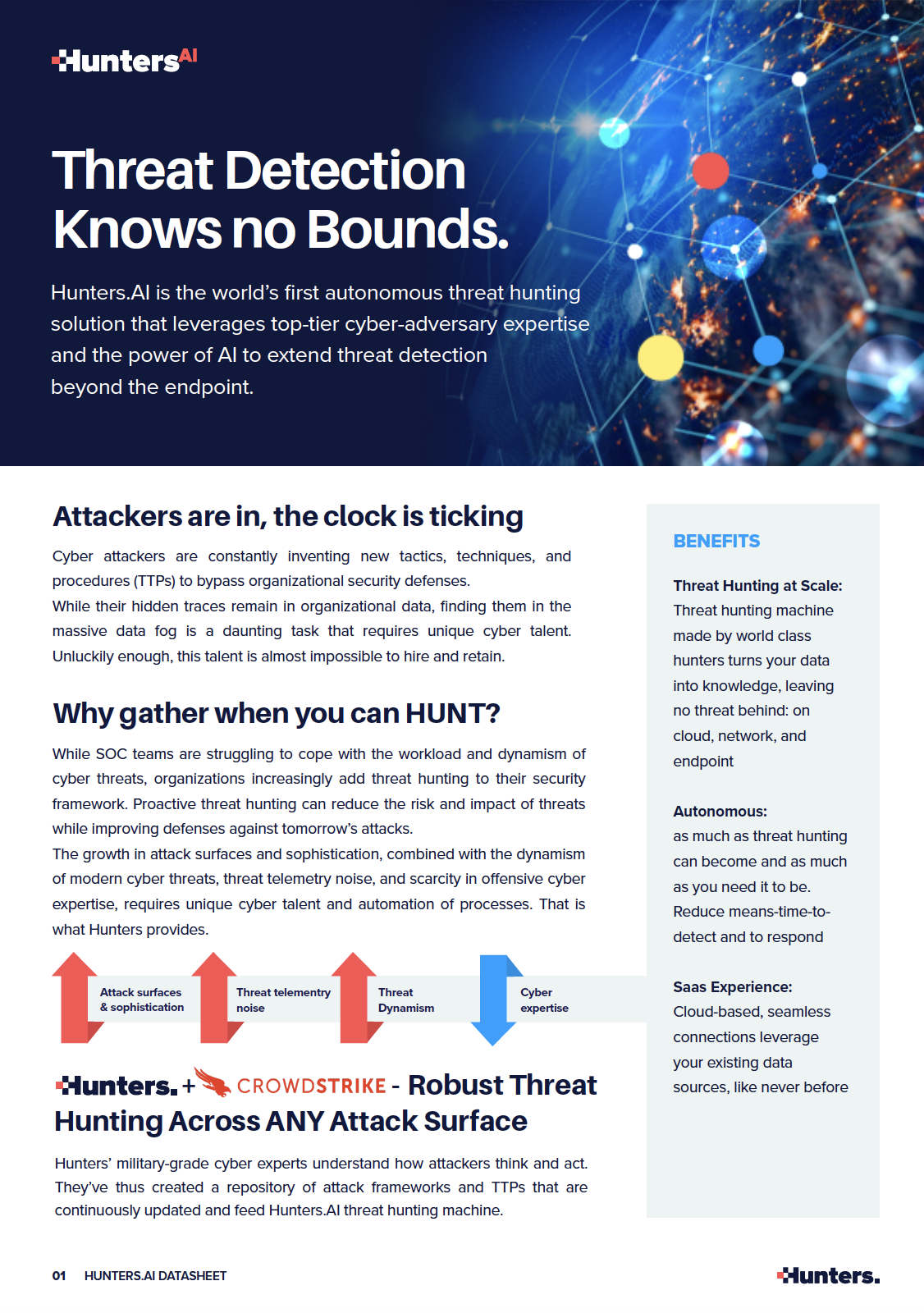 Threat Detection Knows no Bounds
Hunters.AI is the world's first autonomous threat hunting solution that leverages top-tier cyber-adversary expertise and the power of AI to extend threat detection beyond the endpoint.
Attackers are in, the clock is ticking
Cyber attackers are constantly inventing new tactics, techniques, and procedures (TTPs) to bypass organizational security defenses. While their hidden traces remain in organizational data, finding them in the massive data fog is a daunting task that requires unique cyber talent.Unluckily enough, this talent is almost impossible to hire and retain.
Why gather when you can HUNT?
While SOC teams are struggling to cope with the workload and dynamism of cyber threats, organizations increasingly add threat hunting to their security framework. Proactive threat hunting can reduce the risk and impact of threats while improving defenses against tomorrow's attacks. The growth in attack surfaces and sophistication, combined with the dynamism of modern cyber threats, threat telemetry noise, and scarcity in offensive cyber
expertise, requires unique cyber talent and automation of processes. That is what Hunters provides.
Discover More at our

Resource Center
For technical information on installation, policy configuration and more, please visit the CrowdStrike Tech Center.
Visit the Tech Center