Hunters AI Store Partner Solution Brief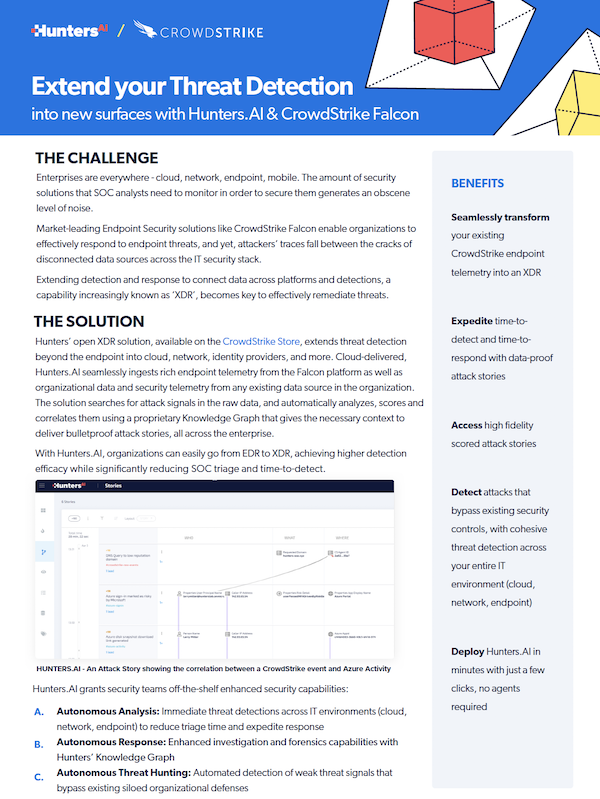 Extend your Threat Detection
Enterprises are everywhere – cloud, network, endpoint, mobile. The amount of security solutions that SOC analysts need to monitor in order to secure them generates an obscene level of noise.
Market-leading Endpoint Security solutions like CrowdStrike Falcon enable organizations to effectively respond to endpoint threats, and yet, attackers' traces fall between the cracks of disconnected data sources across the IT security stack.
Extending detection and response to connect data across platforms and detections, a capability increasingly known as 'XDR', becomes key to effectively remediate threats.
Discover More at our

Resource Center
For technical information on installation, policy configuration and more, please visit the CrowdStrike Tech Center.
Visit the Tech Center