Behavioral Machine Learning: Creating High-Performance Models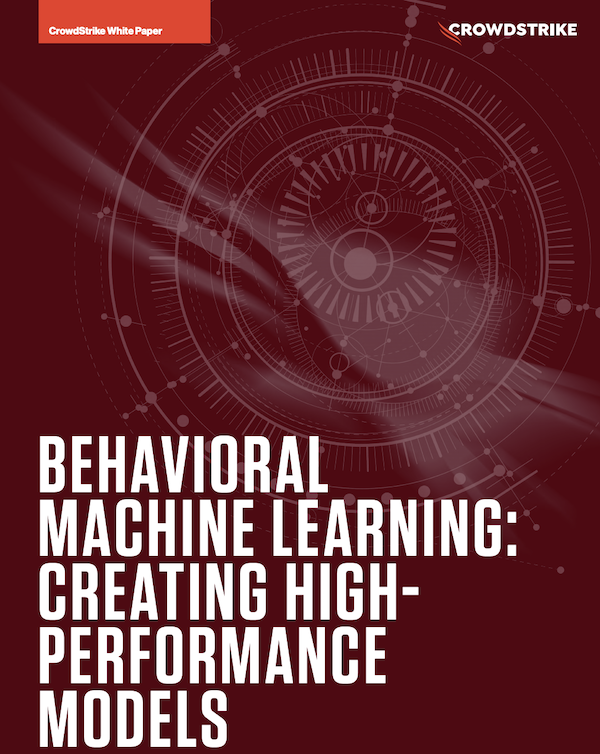 CrowdStrike continues to rapidly develop and deploy new machine learning models in the ongoing fight against the adversary
The driving goal at CrowdStrike is to stop breaches, and success in this effort requires leveraging every available tool to detect and prevent malicious activity running on an endpoint. Machine learning (ML) models are a crucial component in any detection arsenal in the fight to protect systems.
However, ML models operating over behavioral data are often overlooked and under-utilized. While the effectiveness of ML models for performing static analysis of files has been widely accepted for years, their behavioral counterparts are much less prominent due to the difficulty of gathering high-quality behavioral data and the poor performance of resultant models.
CrowdStrike's massive flow of high-resolution behavioral and contextual data allows the data science team to train effective machine learning models that operate over behavioral data and identify malicious activity with low false positive rates.
Read this white paper to learn:
What behavioral data is
Why behavioral models are an increasingly important component of any cybersecurity strategy
How the massive amounts of high-quality behavioral data that CrowdStrike generates can be employed for machine learning
Ways that CrowdStrike leverages behavioral machine learning models to strengthen static analysis against adversarial obfuscation, protect against fileless attacks, and automate the generation of simple rules and other detection capabilities
Discover More at our

Resource Center
For technical information on installation, policy configuration and more, please visit the CrowdStrike Tech Center.
Visit the Tech Center