Simplifying the Zero Trust Journey For Healthcare Organizations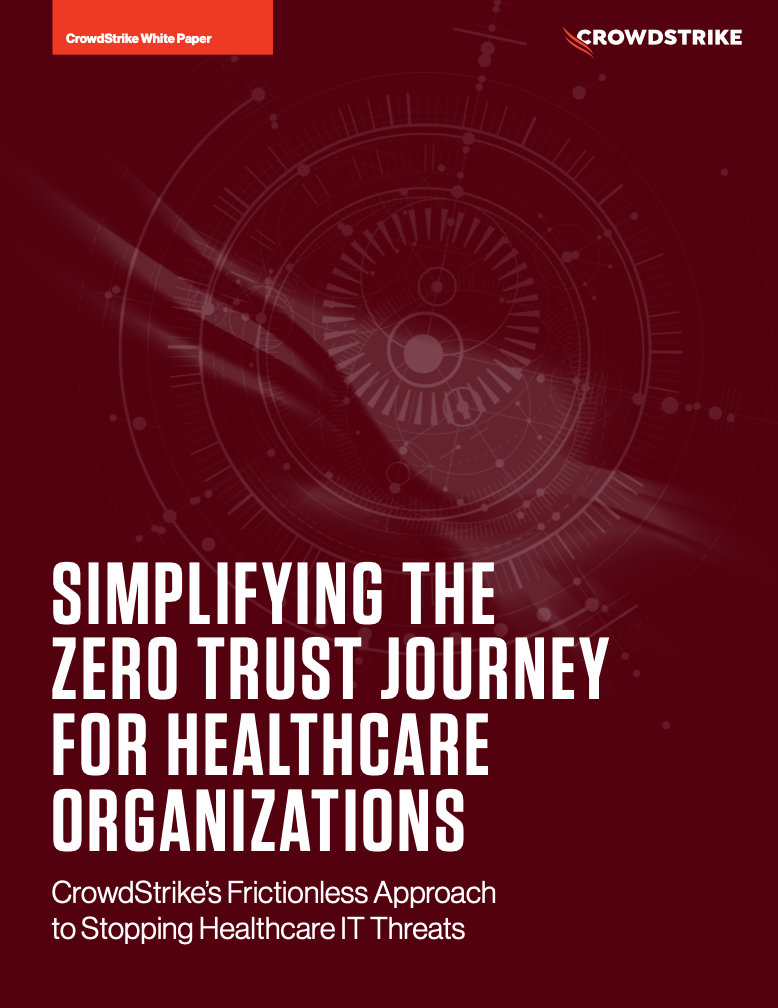 Zero Trust for Healthcare
Healthcare organizations are accelerating their digital transformation initiatives and are adopting cloud-based applications and services to improve clinician productivity and patient care. This shift to the cloud, alongside coexisting legacy IT systems and applications, is creating new opportunities for threat actors to launch sophisticated attacks on healthcare organizations worldwide.
Cyberattacks on healthcare systems can damage a hospital's reputation, resulting in compliance violations, loss of protected health information (PHI) records, and loss of revenue due to regulatory fines and legal settlements.
Read this white paper to understand the security challenges in the healthcare industry and how CrowdStrike's frictionless Zero Trust approach can transform security by improving user experience and IT and security personnel productivity.
Discover More at our

Resource Center
For technical information on installation, policy configuration and more, please visit the CrowdStrike Tech Center.
Visit the Tech Center