The Evolution of Ransomware: How to Protect Organizations from New Trends and Methods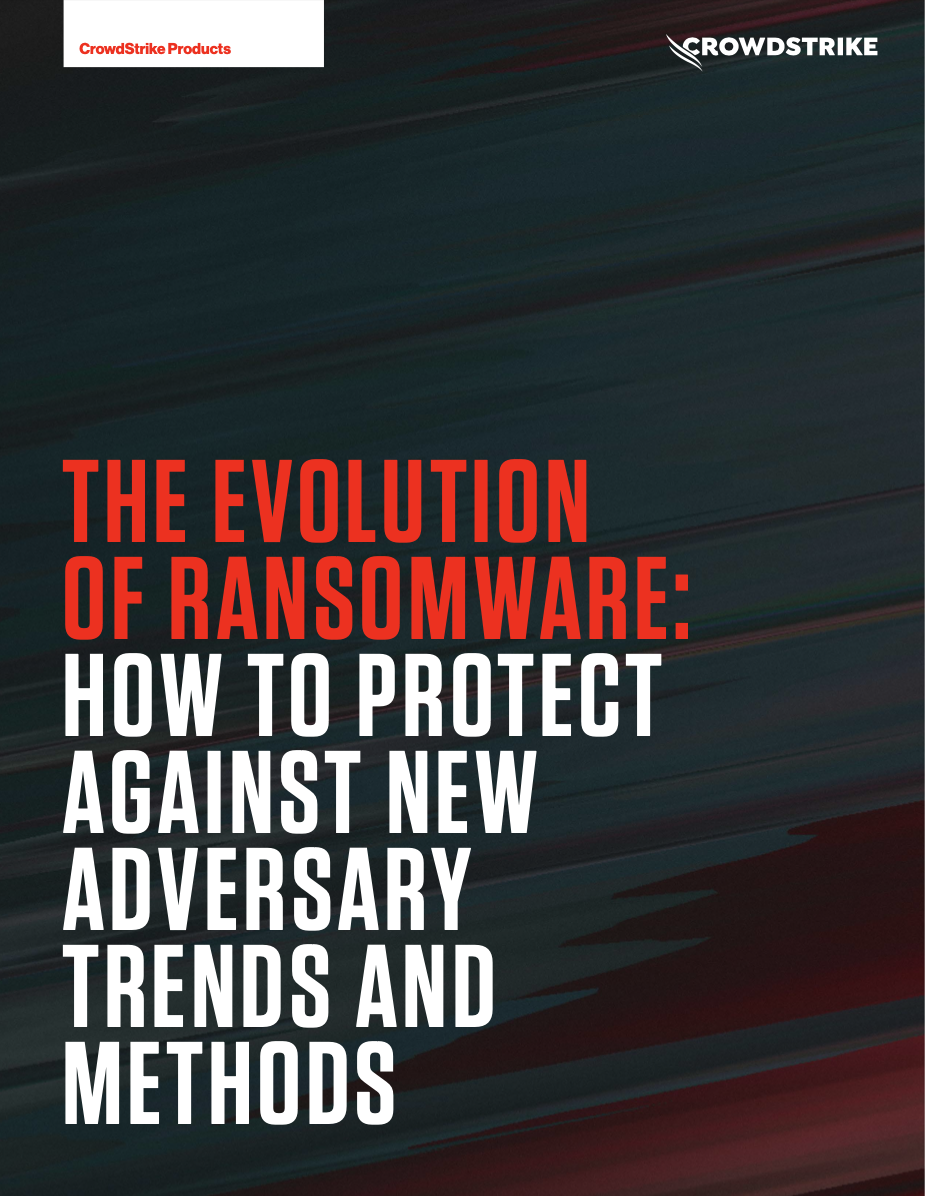 BREAKING DOWN THE NEW TRENDS IN ONLINE EXTORTION THREATS
There's no question that ransomware continues to be a growing threat. In fact, the ransomware adversaries that proliferated in 2020 are as motivated as ever, evidenced by the introduction of increasingly damaging tactics, techniques and procedures (TTPs) outlined extensively in the CrowdStrike 2021 Global Threat Report. High-profile global attacks across the public and private sectors offer just a glimpse of the much larger cybercriminal industry, especially since not all ransomware attacks make the news. In fact, in a CrowdStrike-sponsored 2020 CrowdStrike Global Security Attitude Survey, 56% of respondents admitted their organization had suffered from a ransomware attack in the previous 12 months.
This paper explains the evolution of ransomware by breaking down the new trends in online extortion threats, and provides prescriptive advice on how to protect and secure your organization against such an attack.
Discover More at our

Resource Center
For technical information on installation, policy configuration and more, please visit the CrowdStrike Tech Center.
Visit the Tech Center