SafeGuard Store Partner Solution Brief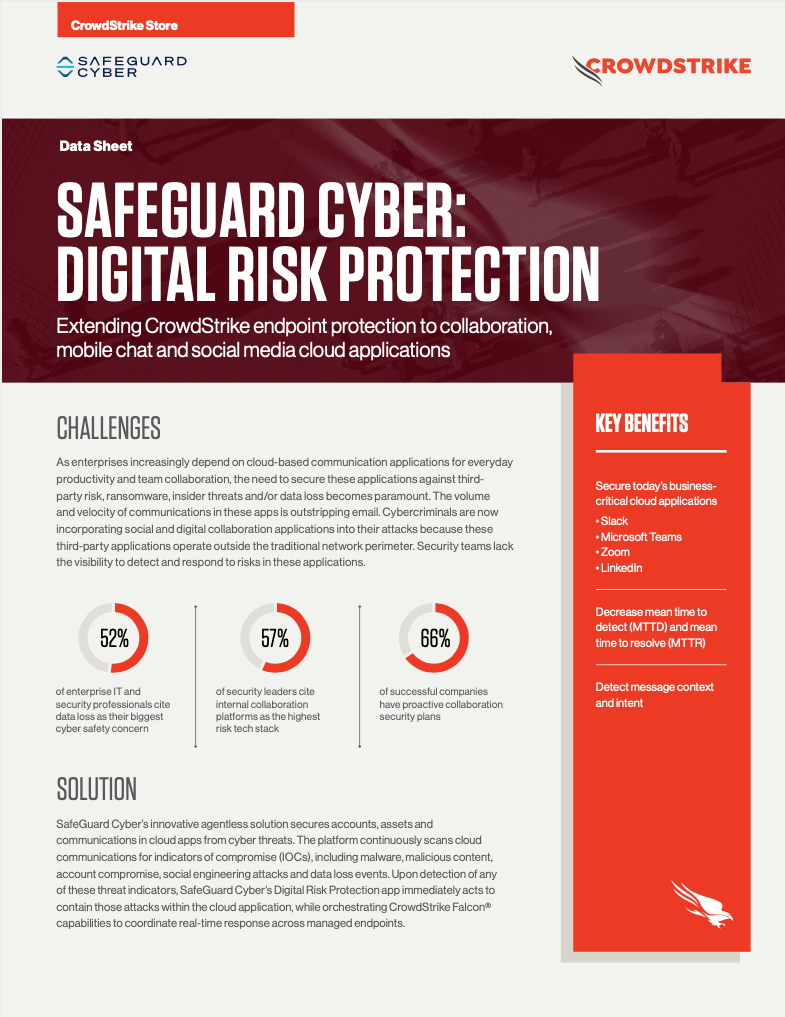 Digital Risk Protection App
SafeGuard Cyber's innovative agentless solution secures accounts, assets and communications in cloud apps from cyber threats. The platform continuously scans cloud communications for indicators of compromise (IOCs), including malware, malicious content, account compromise, social engineering attacks and data loss events. Upon detection of any of these threat indicators, SafeGuard Cyber's Digital Risk Protection app immediately acts to contain those attacks within the cloud application, while orchestrating CrowdStrike Falcon® capabilities to coordinate real-time response across managed endpoints.
Discover More at our

Resource Center
For technical information on installation, policy configuration and more, please visit the CrowdStrike Tech Center.
Visit the Tech Center