ExtraHop Data Sheet: Reveal(x) 360 Network Detection and Response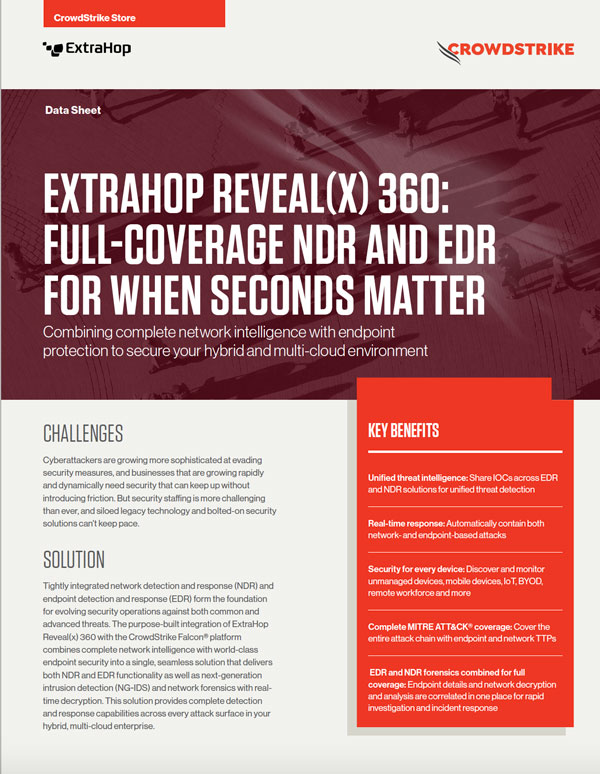 Combining complete network intelligence with endpoint protection to secure your hybrid and multi-cloud environment
Reveal(x) 360 provides you with complete cloud-native network intelligence, including network detection and response (NDR), next-generation intrusion detection (NG-IDS), and network forensics with complete decryption. Sophisticated post-compromise network attack tactics are a blind spot for many security teams, and attackers know how to hide their malicious behavior in network traffic. Reveal(x) 360 leverages Falcon's rich endpoint telemetry to provide your team with complete visibility, real time detection, automated response, and forensic investigation for full coverage of hybrid and multi-cloud environments.
Discover More at our

Resource Center
For technical information on installation, policy configuration and more, please visit the CrowdStrike Tech Center.
Visit the Tech Center