Beyond Malware: Detecting the Undetectable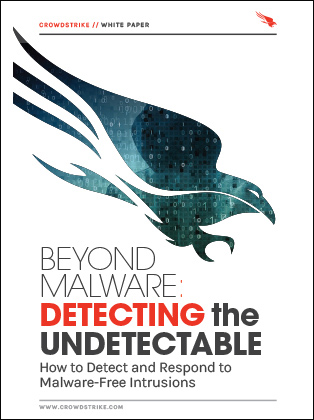 In an environment where 60 percent of attacks do not involve malware, it is clear that conventional malware-based protection is no longer sufficient for stopping the advanced techniques employed by today's most sophisticated adversaries.
If your security tool is just setting up a perimeter and trying to fend off malware, then you could have an undetected intruder on your network for weeks, months, or years.
Download this white paper to understand how successful attacks targeting high-profile government and corporate entities are able to easily bypass traditional defenses. Find out how some organizations are now able to detect and respond to malware-free intrusions using next-generation endpoint protection technology.
Discover More at our

Resource Center
For technical information on installation, policy configuration and more, please visit the CrowdStrike Tech Center.
Visit the Tech Center